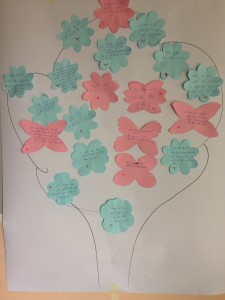 As part of its mission to create and strengthen sustainable legal and legal education and access to justice programs worldwide through community legal education and clinical legal education programs, as mentioned earlier, since 2003; BABSEACLE has been working collaboratively with universities, law students, law faculties, and organizational partners to develop legal clinics throughout Viet Nam.
BABSEACLE has been involved in developing community/clinical legal education programs in Viet Nam since 2005 and has signed Memoranda of Understandings (MOUs) with nine of the Vietnamese Law Faculties, to support and assist them in developing clinical legal education programs at their universities. The core partner of BABSEACLE in the North are Vietnam National University, Foreign Trade University, National Economic University, Trade Union University. The core partners of BABSEACLE in the Middle of Vietnam are Hue University, Vinh University, Can Tho University. In the South BABSEACLE has partnered with University of Economic and Law and Ho Chi Minh law university.
BABSEACLE is well known for its grassroots legal education, training, curriculumdevelopment and research programs throughout Southeast Asia. It has experienced and committed team members, some of which were trained in BABSEACLE-initiated university CLE programs as well as having access to a Vietnamese national and international pool of volunteers. The BABSEACLE team in Viet Nam has handled projects including, setting up clinical and community legal education programs and training participants in clinical legal education methodologies throughout the region.
                                                                                                                       Legal Ethics Workshop
In addition, building on past successes and lessons learned, BABSEACLE in collaboration with UNAIDS in Viet Nam and the Viet Nam Network of People Living With HIV (VNP+), and other strategic partners developed and implemented an  initiative called "Empowering people living with HIV and populations at higher risk of HIV infection in Viet Nam" supported by the European Commission's European Instrument for Democracy and Human Rights (EIDHR). Several actions have been implemented to achieve the overall objective of empowering PLHIV and populations at higher risk of HIV infection in Viet Nam to protect their rights under Vietnamese and international law, including legal education and legal aid for PLHIV and KAP in 5 provinces of Ha Noi, Ho Chi Minh City, Can Tho, Dien Bien and Hai Phong. The 2006 Law on HIV/AIDS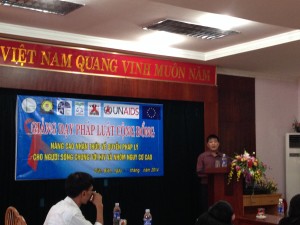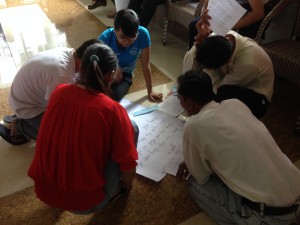 "Empowering people living with HIV and populations at higher risk of HIV infection in Viet Nam" (EIDHR Project)
Over time, BABSEACLE has been able to develop administrative practices that allow their CLE partner organizations to function efficiently and effectively. The work that BABSEACLE has been doing so far in Vietnam particularly and in the region generally fit very well with its mission.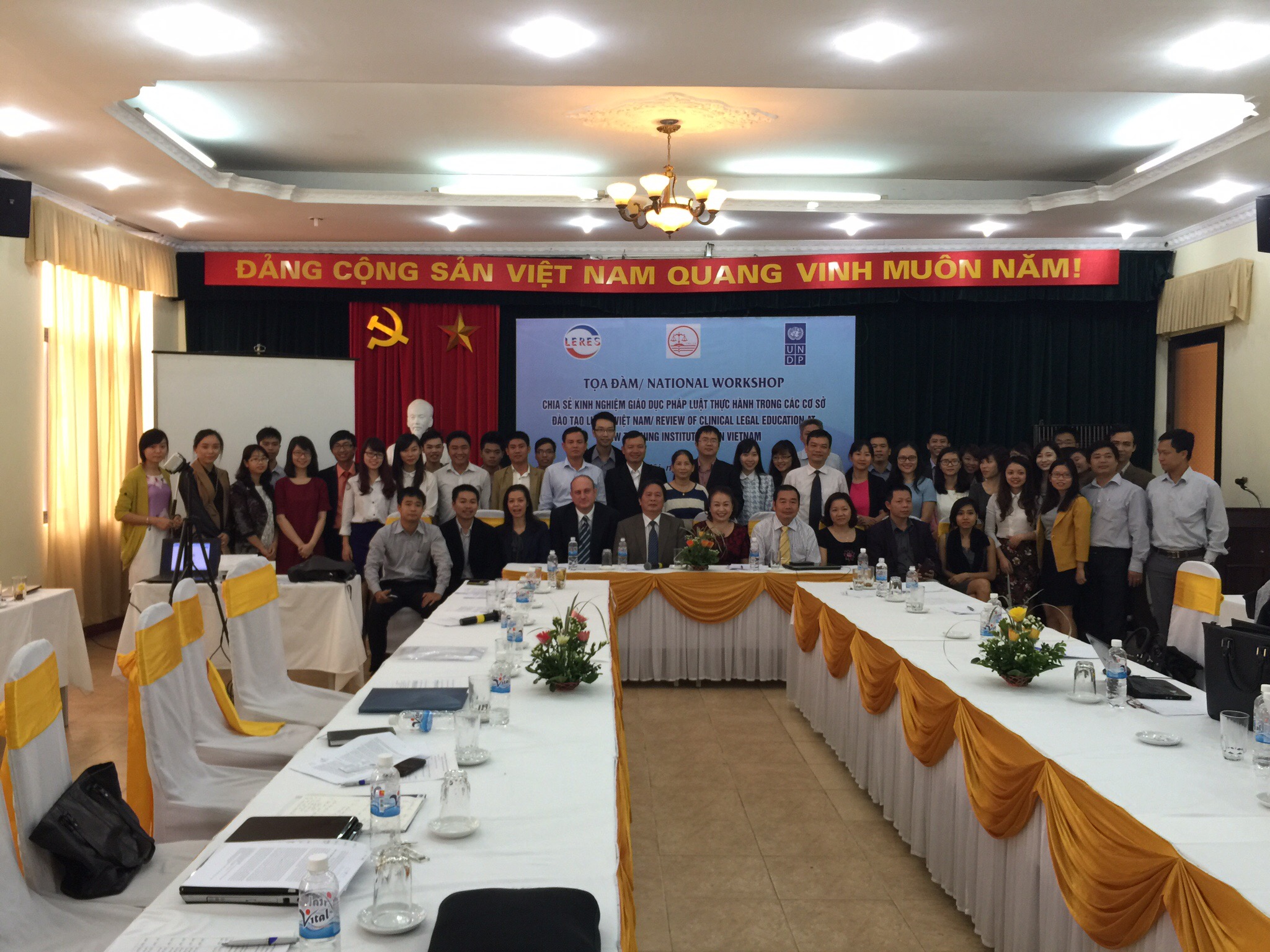 CLE Workshop with 9 Law Universities in Vietnam (Nov 25th, 2014)
For more information please contact [email protected]
"BABSEACLE có nhiệm vụ giúp thiết lập, củng cố và hỗ trợ những chương trình Giáo dục thực hành pháp luật (CLE) trực thuộc cộng đồng và những trường đại học. Thông qua chương trình CLE, chúng tôi mong muốn nâng cao việc tiếp cận công lý trên khắp châu Á bằng việc giáo dục về công bằng trong xã hội, trở thành những người trợ giúp pháp lý miễn phí (Pro Bono) trong tương lai nhằm hỗ trợ cho những nhu cầu hợp pháp của cộng đồng yếu thế ngày nay"
View Videos of CLE in Viet Nam in 2011
http://youtu.be/mp_V_gn1g7k CLE in Vietnam 2011 Part 1 of 3
http://youtu.be/57wp8vPKWcg CLE in Vietnam 2011 Part 2 of 3
http://youtu.be/T4mkIPNEc8Q CLE in Vietnam 2011 Part 3 of 3