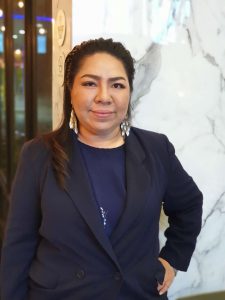 Pavina Thephithuck (Pa)
Legal Trainer/Programme Coordinator
BABSEACLE
Base in Vientiane Capital,
Started working July 2013
From Xaythany District, Vientiane Capital, Laos
[email protected]
Tel: +85620 2324 9591
Pavina Thephithuck is a Legal Trainer/Gender Based Violence Programme Coordinator at BABSEACLE a not-for-profit organizations. Supporting  "Bringing Justice Closer to Woman Suffering from Gender Based Violence (GBV) project as well as support the nationwide development of CLE throughout Laos.
Partnering with Faculty of Law and Political Science, National University of Laos, Faculty of Law and Political Science, Champasak University in developing Law Professing on knowledge, skill and value. She started her Pro Bono career first time in 2010 by joining the CLE program as a student's volunteer doing awareness raising in lower and upper secondary and Vientiane Training and Vocational treatment centre in Vientiane Capital.
She also travel to different part of the country to educate villagers on awareness raising on numerous topic related to the need in more than 71 villages in Attapue, Sayyabouly and Phongsaly Province while she was a Clinic Student.
She than join BABSEACLE team in July 2013 as a legal fellow to  persent to further passion to help fostering access to justice and create the culture of a Pro Bono heart & Mind to all Law profession and other to take another step forward toward in becoming the Rule of Law in Laos.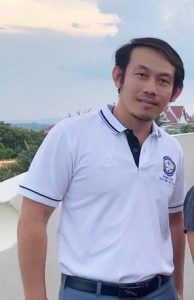 Lar Matthavong(Lar)
Lawyer/Champasak Programme Coordinator
BABSEACLE
Base in Champasak Province,
Started working January 2019
[email protected]

Tel: +85620 23 644 446

Lar Matthavong is one of the four Lawyer in Champasak Province, He's the member of the Lao Bar Association since 2007.

Lar started working with BABSEACLE in January 2019, to continue his passion working as a Lawyer as well as supporting Clinical Legal Education in the south of Law as a Programme Coordinator.