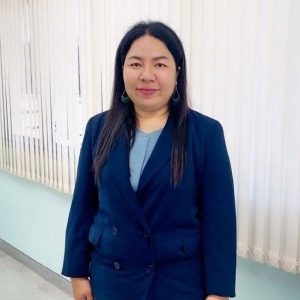 Click to read profile
Pavina Thephithuck is the Laos Country Manager. She started her Pro Bono career and relationship with BABSEACLE in 2010 when she joined the NUOL Faculty of Law & Political Science's CLE program as a student volunteer. After graduating with a degree in Law, she joined BABSEACLE in July 2013 to further her passion to help foster access to justice and the creation of a culture of Pro Bono heart & mind within the legal profession in Laos. Since then, she has been a critical member of the BABSEACLE team, and an inspiration to many in the legal sector in Laos and BABSEACLE's partners: the Faculty of Law & Political Science, National University of Laos; Faculty of Law & Administration, Champasak University, and the National Institute of Justice.
Her dedication to access to justice and implementing the CLE methodology of imparting knowledge, skills and values has taken her to all parts of the country: from community education (more than 70 villages across Vientiane, Champasak, Attapeu, Sainyabouli, and Phongsaly); awareness raising in schools and drug treatment centers; to legal skills training to law teachers and legal officers.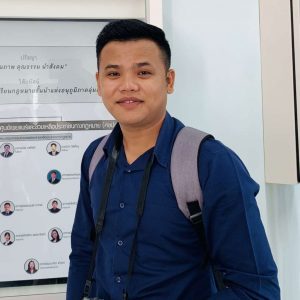 Click to read profile
Vilasone joined the BABSEACLE Laos team in 2019, having previously been an active student volunteer in the NUOL Faculty of Law & Political Science's CLE program from 2016. His experience as a CLE volunteer inspired his passion for pro bono work, community teaching and helping others. Now as a Programme Coordinator and legal trainer for BABSEACLE, he works closely with the National Institute of Justice and its regional branches to strengthen the CLE goals and improve access to justice for the community. Vilasone enjoys learning new knowledge about different areas of law, through participating in trainings and workshops, and then applying these in his work. He has a vision for Laos to move forward with justice and equality and strongly believes that he can help to make this happen.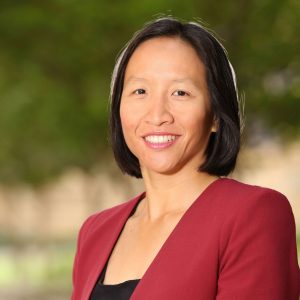 Geraldine Yam (Gerry)
Senior Legal Support Officer
Click to read profile
Geraldine joined the BABSEACLE Laos team in 2020. As a Senior Legal Support Officer, she contributes technical legal skills and input to BABSEACLE's projects, assists with project management and strategic relationships with partners and networks, and plays a key role in general team capacity building. Geraldine is a qualified solicitor in Australia and has over 15 years' experience in various in-house legal counsel roles in Australia and the UK, including as Deputy General Counsel at the University of Adelaide in Australia. Passionate about contributing to community development and capacity building in Laos, she undertook three short-term stints as a skilled volunteer with VFI and ADWLE before moving to Laos on a more permanent basis at the start of 2020. Geraldine works part-time for BABSEACLE and divides the remainder of her time between consulting and voluntary roles for various organisations, institutions and community groups.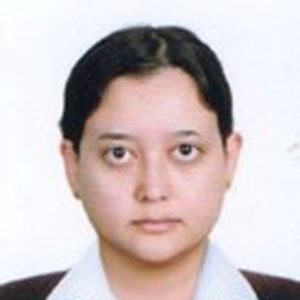 Kristina Khiengsombath (Na)
Translator and Project Assistant Support
Click to read profile
Kristina Khiengsombath is a Translator and Project Assistant Support at BABSEACLE. She graduated with a Bachelor Degree of Business Administration/Business Law from Vientiane Institute of Technology (ViOT) in 2014. She holds an English-Teaching Experience Certificate (Year 2009-2015), Administration Work Experience Certificate, and other Certificates. She has also attended the Sales & Marketing Training in 2019 in Vangvieng (Learning and Development (Bangkok, Thailand) Co., Ltd and other trainings.
She has experience across many different sectors, primarily in office management, administration/marketing work and translation/interpretation work. Since 2009, she has been translating official documents and business-related documents for Government Ministries' Projects, private and foreign organizations, companies, businesses, research institutions and universities. She has translated a lot of legal documents, including decrees, Laws, notifications for Ministries' Project, and various documentation for GIZ Laos, Law & Legal Companies in Laos. She also has 9 years of experience in teaching English.
She is fluent in English, Lao, Russian and Thai. Currently, she is studying Chinese Language in her free time.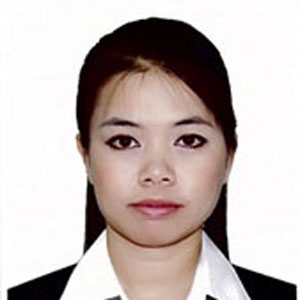 Viphaphanh Sengchanh (Vi)
Monitoring and Evaluation Officer
Click to read profile
Viphaphanh Sengchanh is a Monitoring and Evaluation Officer of BABSEACLE Laos. She is responsible for implementing operational strategies and procedures, monitoring and analyzing data and project results, taking overall responsibility to guide the projects to meet agreed objectives, evaluating BABSEACLE's program activities, measuring program success and stimulating improvement, Knowledge Building and Sharing. She has over 10 years of project management and monitoring experience at different levels, ensuring that projects are successful and well-documented. Between 2015 to 2017, she was a member of the LAOSTAT‐STRENGTHENING THE NATIONAL STATISTICAL SYSTEM PROJECT, which was founded by the World Bank, to improve the capacity of the national statistical system to produce and disseminate reliable and timely macroeconomic and poverty statistics in accordance with international standards and in response to user needs. The project involved 22 international experts from 9 different country, who collectively undertook 80 missions to Lao PDR during the course of project implementation.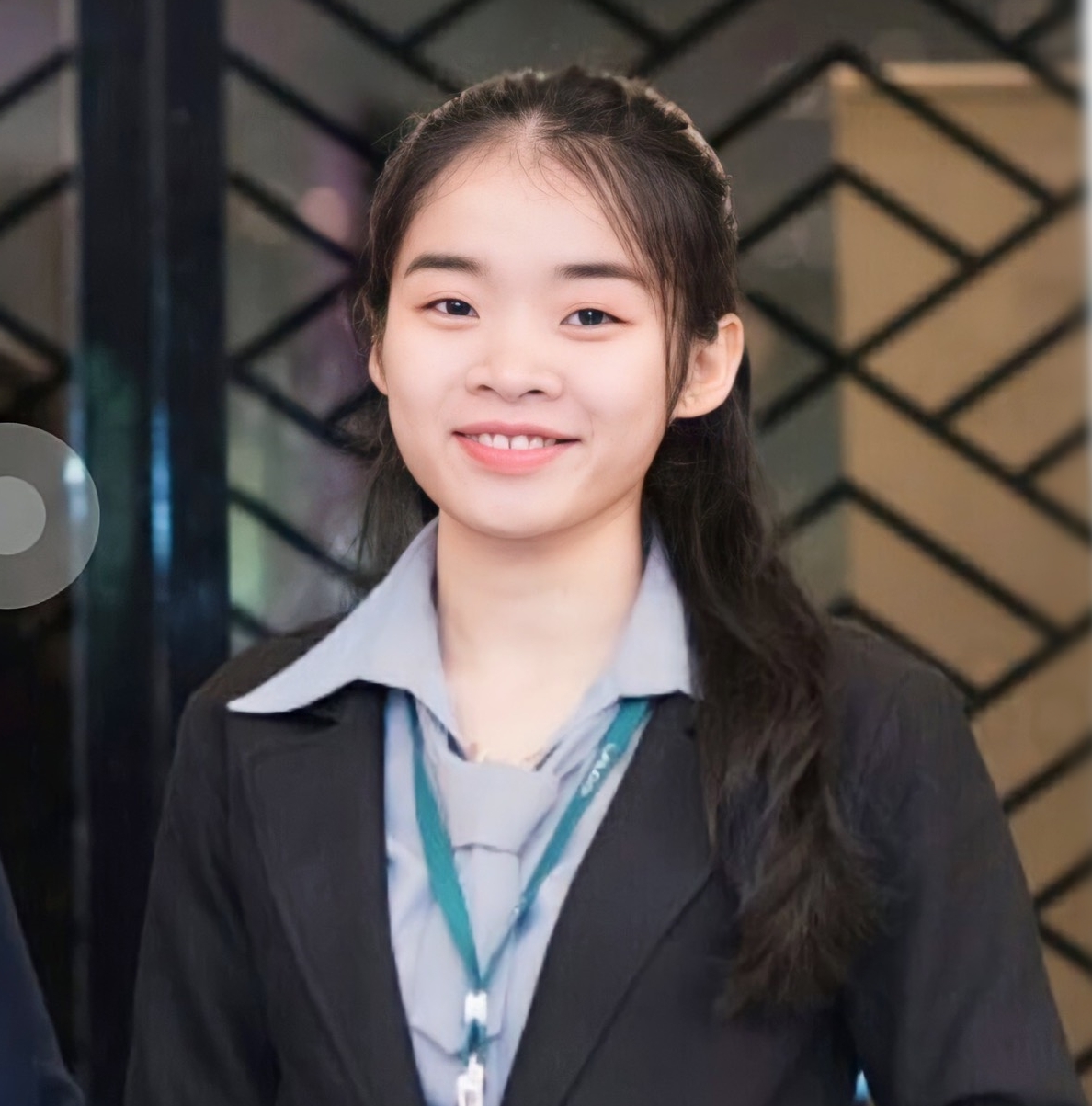 Latthida Kitiyavong (Nana)
CLE Project Coordinator Vientiane
Click to read profile
Latthida Kitiyavong is the Laos CLE Project Coordinator for Vientiane. Latthida joined the BABSEACLE Laos team in 2020. Before she joined the BABSEACLE, she worked in HR management at a Japanese company. She graduated with a Bachelor Degree from Faculty of Law and Political Sciences, National University of Laos, majoring in Business Law. While studying, she was a CLE volunteer between 2016 to 2018 and undertook a variety of community outreach activities such as: law dissemination at the Somsanga Drug Rehabilitation and Treatment Centre; interviewing community members in Champasak Province for a baseline study on knowledge of gender-based violence; 'Stop Gender-Based Violence' campaign and awareness raising in Xiengkhuang Province and Vientiane Capital. She loves to learn and is always keen to experience new things (whatever the experience) through volunteering and joining training, seminar opportunities and local / regional conferences. Latthida is fluent in Japanese and is one of only 2 students who successfully completed the pilot 4-year Law joint program between Nagoya University (Japan) and the National University of Laos.
Chanthasak Homsomebath (Sak)
Project Coordinator Champasak
Click to read profile
Sak joined the BABSEACLE Laos team in November 2020. In his role as Legal Fellow, he works closely to support the CLE program at the Faculty of Law & Administration in Champasak University. Sak is well-suited to this role as he is a Law graduate from Champasak University and an alumnus of the FLACLE.
While studying, he was a CLE volunteer between 2018 – 2020. He participated in the S-Rajaratnam Endowment Youth Model ASEAN Conference (YMAC) Project in Singapore, a study exchange at Ubonratchathani University in Thailand, ICPF Cambodia Youth Summer camp and a Regional Clinical Legal Education Mock Trial in Chiangmai. He is excited to be a part of the BABSEACLE team because he loves to work with excellent people and never stops developing himself.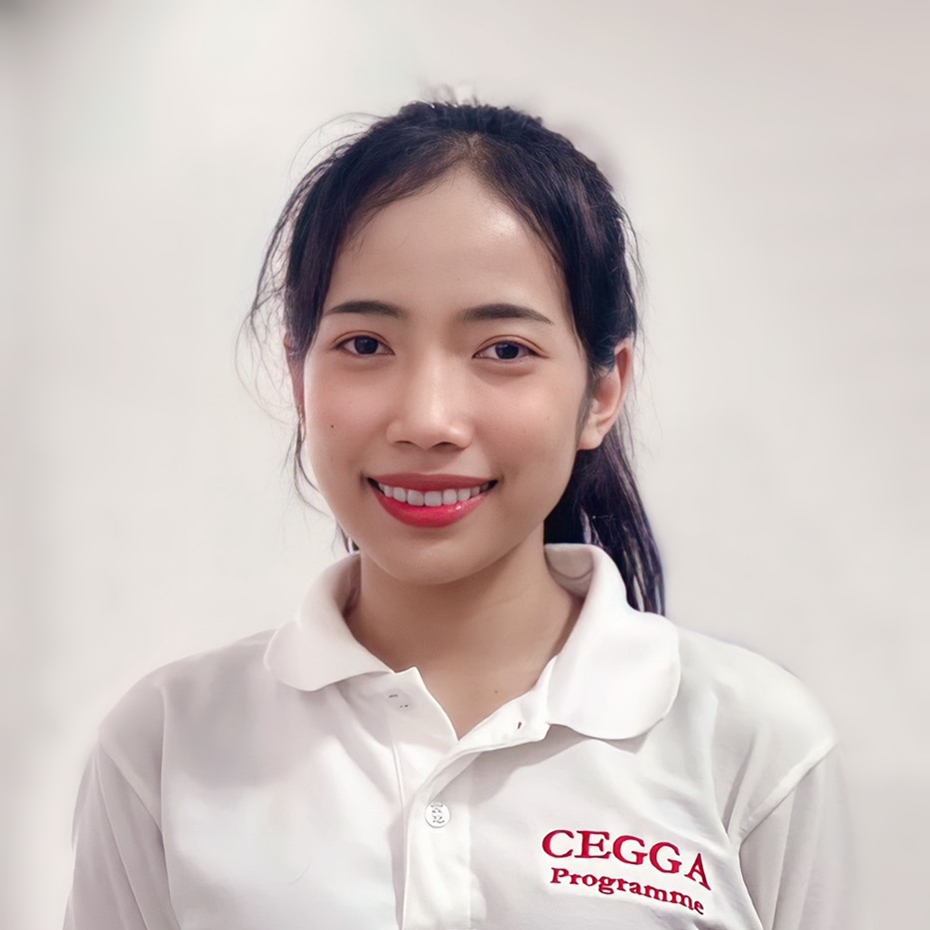 Sengphachan Phorlasim (Nui)
Click to read profile
Nui joined the BABSEACLE Laos team in February 2021. In her role as Project Assistant. Before she joined the BABSEACLE, she was an Assistant Manager since 2020.
She had graduated from the University of Laos, majoring in Political Sciences at the Faculty of Law and Political Sciences. She has done volunteer work as a member of the Faculty of Law and Political Sciences – Debate Group since 2015. She had done an internship at Presidential Palace. She loves to learn and ready in new experience things and love to work and coordinate with many people.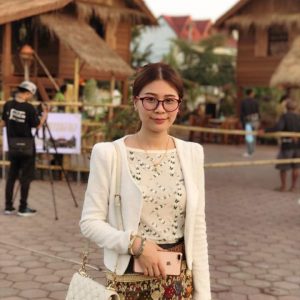 Malysa Phetrasy (Poupe)
Accountant / Finance Administrative Officer
Click to read profile
Malysa Phetrasy (Poupe) is the team's Accountant / Finance Administrative officer. She holds an MBA in Banking and Finance (from Limkokwing University of Creative Technology, Malaysia), Bachelor of Business Administration (from the Lao-American College), and Bachelor of Marketing Management (from Rattana Business Administration College) She is friendly but hard working and loves learning new things through volunteering for various organisations and joining many training opportunities such as those held by MOFA Singapore, SNV, EUROEAID etc. She is experienced in many fields, in particular: Lao accounting, taxation, office administration and marketing. Prior to joining BABSEACLE, Poupe was the Accounting Manager for a Singapore Law firm. At BABSEACLE, she is responsible for monitoring the financial progress of projects, approving expenses, investigating variances, progress financial reporting, supporting auditors and preparing financial reports, office administration and taxation. In addition, she also supports the team to fulfill the necessary tasks of all projects. She believes in Justice and is proud to be a part of the great team at BABSEACLE that enhances legal knowledge and legal services to the disadvantaged, to expand justice and bring peace to our region.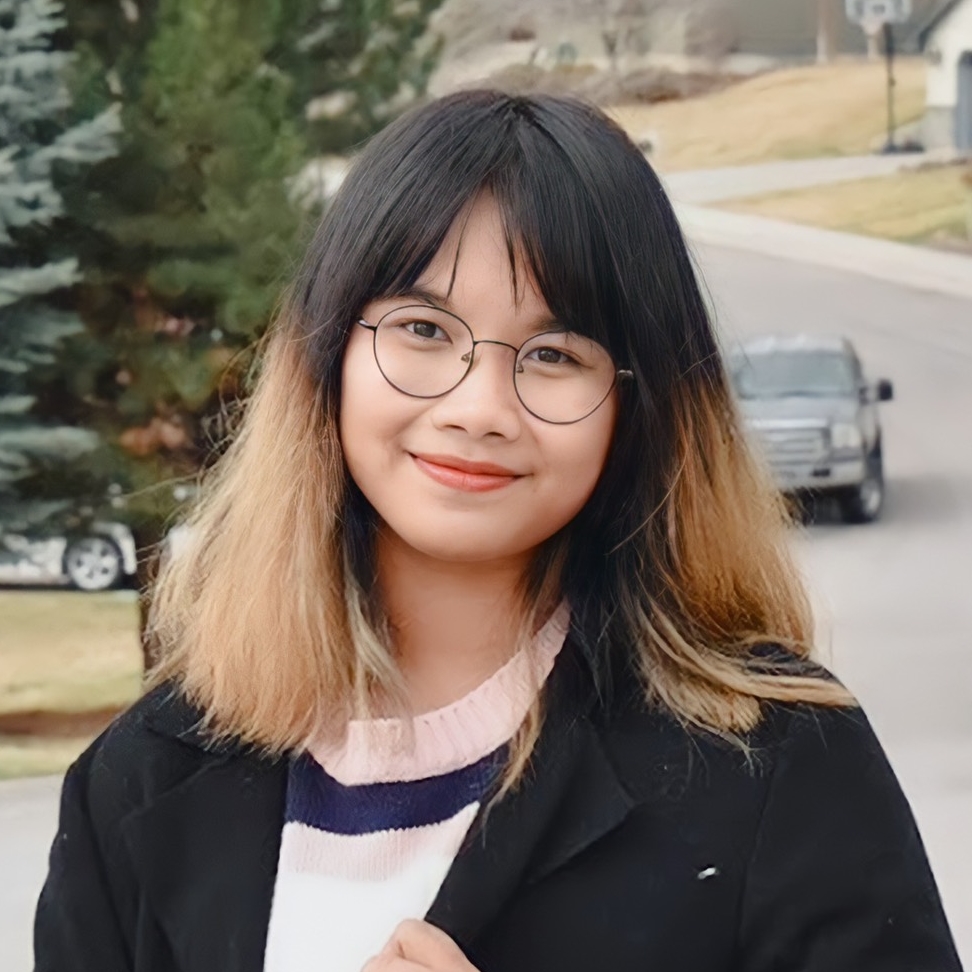 Mitsalin Sonepaseuth (Lin)
Click to read profile
Mitsalin Sonepaseuth is a part-time translator at BABSEACLE.
She joined BABSEACLE Laos as a translator and project assistant for a short term in 2019 then received a scholarship from European Union to be an exchange student at Uppsala University, Sweden in 2020. After that, she came back to the team again as our part-time translator in 2021.
Before starting working, she held a Bachelor's Degree of Arts in International Relations from the Faculty of Law and Political Sciences, the National University of Laos in 2019. During her university life, she earned a lot of experience in volunteering and exchange programs abroad. Referring to her volunteer background, she was a member of the FLP debate group since 2014 and became the president of this group who played an important role in debate training, planning activities, including facilitating coordination between the group members and the support donors to implement the group´s action plan from 2017 to 2019. Apart from that, she was one of the ambitious candidates for a hunting scholarship both regional and internationally. She received her first scholarship to study abroad by the Korean government under the GKS Exchange Program in 2016 which introduced her to explore deeper in Korean culture and foreign policy.  Following, the scholarship from the US Departments of State during the mid-2019 allowed her to visit Montana and other three states for enhancing her knowledge of American foreign policy and strategy to respond to environmental issues. As one of the young women who are passionate about development and international cooperation, she has a strong commitment to pursue her home country to achieve the UN Sustainable Development Goals, particularly Goal number 16 to strengthen the better providing of access to the justice system and ensure that individuals' civil rights will be protected in the face of the law.