Virtual Asia Regional CLE Mock Pre-Trial Event
As a means to support and strengthen the value of the rule of law, fair trial and access to justice in the region, the Virtual Asia Regional CLE Mock Pre-Trial Event is held each year at the end of November, or early December. BABSEACLE, along with its partners, has been organizing a number of virtual National CLE Mock Pre-Trial Hearing Workshops in many countries, such as Bangladesh, Cambodia, Indonesia, Lao, Malaysia, Myanmar, Nepal, Singapore, Thailand and Vietnam.
The Virtual Asia Regional Mock CLE Pre-Trial Workshop is a practical learning experience in which participants simulate a case involving a Pre-Trial hearing to exclude evidence in an upcoming trial, which was obtained by the police during traffic. The case takes place in a hypothetical jurisdiction. It is not focused on the law of a particular country.
Participants will have the opportunity to practice legal, analytical, and advocacy skills in a simulated courtroom, while also experiencing courtroom procedure first-hand process and gaining an appreciation, fair trial, rule of law and legal ethics' importance in the practice of law. The focus of the Virtual Asia Regional Mock CLE Pre – Trial Event is the development of these outcomes. As such, the Virtual Asia Regional Mock CLE Pre – Trial Event structure used for the event does not strictly adhere to any particular legal jurisdiction but has been modelled with the aim of facilitating the development of CLE outcomes in a practical setting.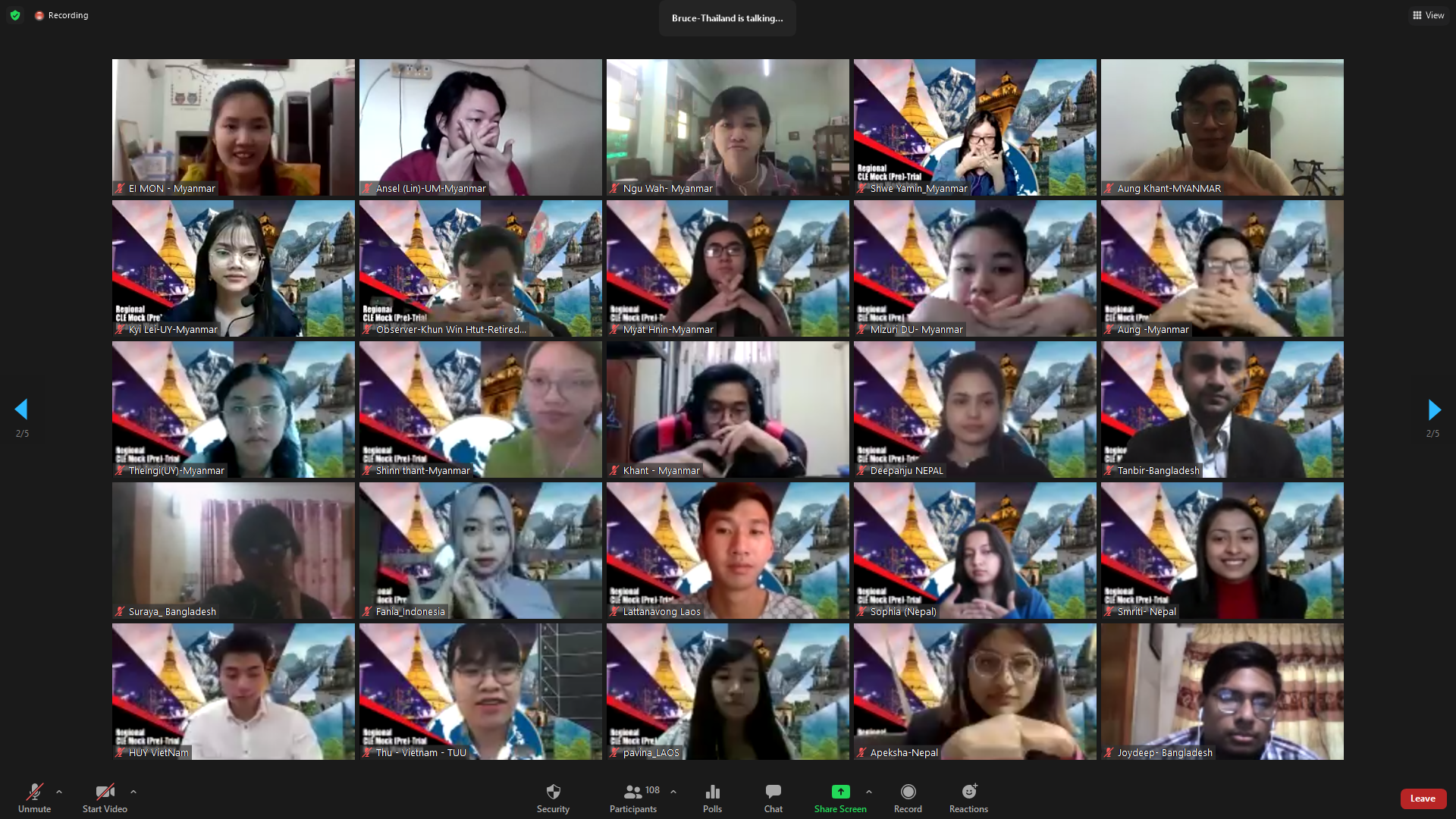 History of the Event
This Virtual event builds on similar in-person events that BABSEACLE has organized in the Asia region for many years, as part of BABSEACLE's Access to Justice Week in Chiang Mai, Thailand. Due to COVID-19 the event was changed to a virtual one and it was an overwhelming success. It included not only the regional event, but also 2-day national training workshops, in different Asian countries.
This virtual event involved more than 250 law students from different countries in Asia. More than 50 legal sector experts assisted as trainers and judges, over this two-month period.