Wendy Morrish
President.  Wendy Morrish is co-Director and co-founder of BABSEACLE, where she is responsible for the coordination of all aspects of the BABSEACLE international community/clinical legal education program.The scope of her activities include developing, implementing, managing and sustaining Community Legal Education (CLE) programs in universities and grass-root communities throughout the South East Asian region. In 2006, after working in the field of business development in the private sector of corporate Australia, where she also worked as an active Justice of the Peace for over 18 years, Ms Morrish focused her energy on the Access to Justice campaign through developing and strengthening CLE programs throughout Thailand, Laos, Malaysia, Myanmar, Singapore, Indonesia, Viet Nam, Cambodia and the Philippines while continuing to provide support, guidance and mentoring for the law students at the universities. Currently she has overseen, facilitated and co-trained in numerous workshops and trainings throughout Southeast Asia, Australia, USA, UK and Europe.
 Kevin Morley
Vice-President.  Kevin Morley joined the Board of Directors of BABSEACLE at its inception in 2010. He is Head of Gap Year Projects at United World College of South East Asia (UWCSEA), Singapore, where he has worked since 1992. In this capacity he has developed volunteer programs for graduating students with NGOs, including BABSEACLE, who share the humanitarian values of the UWCSEA movement. In order to ensure that volunteers have appropriate skills for working in SE Asia, Kevin has collaborated with The British Council to develop an English Language Teaching (ELT) course to give young adults appropriate basic skills to participate effectively on a Gap Year program and learn how to build lasting ties with local communities and make tangible improvements to the lives of others.At UWCSEA Kevin teaches International Baccalaureate English B and A. In addition he teaches and supervises IB students preparing literature examinations in their mother tongue. In 2004 he was appointed workshop leader (Language A and B) for the International Baccalaureate Organization (Asia Pacific Region) and has run numerous regional and school-specific workshops on language teaching methodology and assessment. He is co- editor of Implementing the IB Diploma Programme (Cambridge University Press 2004) and co-author of English B Course Companion (Oxford University Press 2012). Kevin has worked as an educational consultant to a number of non-profit organizations and institutions in SE Asia and has run workshops in Singapore, Thailand, Cambodia, Indonesia and the Philippines on aspects of education for vulnerable and marginalized young people.Kevin holds a Masters of Education degree from Manchester University (1992). From 1981 to 1992 he worked in multi-ethnic schools in UK where, as head of department, he was responsible for developing teaching collaborative teaching strategies aimed at giving equal access to the curriculum to speakers of English as an Additional Language.
 Bruce A. Lasky
Director.  Bruce A. Lasky, J.D.; LL.M. is the Co-Founder/Director of the not-for-profit organizations Bridges Across Borders Southeast Asia Community Legal Education Initiative (BABSEACLE) as well as BABSEACLE Australia, BABSEACLE Singapore Ltd and BABSEACLE Foundation, where he provides technical and education advisory support for justice education programmes throughout the Southeast Asia region. He has over 23 years of work experience in legal aid, clinical legal education and training work. He began his career in 1991 as a practicing criminal legal aid attorney, and Intern Supervisor at the University of Florida, College of Law Clinical Legal Education. He has more than 13 years of experience working in developing countries and countries in transition, implementing education and community empowerment projects, including much of that work focusing on clinical legal education, access to justice and legal aid. He has worked as both an academic and/or as the Director of BABSEA CLE with universities in Vietnam, Cambodia, Thailand, Malaysia, the Lao PDR, Singapore, the Philippines, Indonesia, Australia, the United States and currently in Myanmar, to assist in the development or expansion of clinical legal education programmes. This has included the research and evaluation of such programmes and the offering of evidence-based suggestive CLE advocacy guidance based upon the results. In addition to his current positions referenced above he is also the Co-Founder and Co-Director of the international not-for-profit community development and child education/protection organization, Sustainable Cambodia and works in this position in a volunteer capacity.
 Helen Yandell
Director.  As the Director of Springvale Monash Legal Service, Helen was involved in the day to day management of the service which assists vulnerable members of the community through the clinical legal education program with the Law Faculty of Monash University.Helen has been heavily involved in community development activities, assisting community members to understand the law and ensure their rights are protected and in conjunction with law students, assists decision makers to understand how the law impacts on disadvantaged and vulnerable community members.Prior to becoming a lawyer, Helen worked extensively as a teacher in the adult education sector. She has worked with people from a range of cultural backgrounds and with people with disabilities, advocating for their needs in education, accommodation and employment. More recently, Helen spent three months in Thailand and Vietnam, volunteering with Bridges Across Borders in South East Asia Community Legal Education Initiative. This involved developing clinical legal education programs in South East Asia.Helen is on the BABSEACLE's International Advisory Board for strengthening Clinical Legal Education.
Dr Christopher S Walsh (Dr Chris)
Director.  Dr Chris is a Professor of Education at James Cook University in Australia at the College of Arts, Society and Education (CASE) within the Division of Tropical Environments and Societies. He has worked across diverse contexts in Asia, North America, Europe, The Middle East and Australia.  Dr Chris has been extremely successful in obtaining research income as the lead applicant, co-applicant or co-investigator.  This world-leading research—funded by the European Commission, the UK's Department for International Development (DFID), the Australian Research Council (ARC), the United Nations Development Programme (UNDP), The AIDS Research Foundation (amfAR), the Australian Federation of AIDS Organisations (AFAO) and the Spencer Foundation—totals more than $25 million (AUD). His participation on these projects has resulted in an outstanding, collaborative and on-going record of publications.  He also currently edits Digital Culture & Education (DCE), a peer-reviewed and open-access international journal.  Dr Chris led on the design, data collection and analysis of large teacher professional development projects in Bangladesh and India using ICTs and measuring the impact of introducing university-based CLE projects in Vietnam, Thailand and Myanmar.
 Manuel J. Martinez (Manny)
Officer.  Manny Martinez is an officer at BABSEACLE and as the person in charge of the United States office, he fields calls from people interested in working with or donating to BABSEACLE, as well as files the forms required to maintain BABSEACLE's tax exempt status. He has been working with BABSEACLE for five years. He lives in Brooklyn where he teaches English.
 FOO Yuet Min
Director.  BABSEACLE Singapore Ltd. Yuet Min has been a director of BABSEACLE Singapore Ltd since it was incorporated in 2011. She graduated from the National University of Singapore with an LL.B (1st Class Hons) in 2006 and is currently an Associate Director in the Dispute Resolution department of Drew & Napier LLC in Singapore. She is a volunteer lawyer with the Criminal Legal Aid Scheme of the Law Society of Singapore and has served a number of years on the Executive Committee of the Society of International Law (Singapore). Prior to joining Drew & Napier in 2008, Yuet Min was a Justices' Law Clerk at the Supreme Court of Singapore. Yuet Min's interest in pro bono work started when she was an undergraduate. She was one of the founding members of the NUS Pro Bono Group and while doing pro bono work in Cambodia in 2006, she met Bruce Lasky. That started her involvement with BABSEACLE, which she has found to be a very fulfilling and rewarding experience.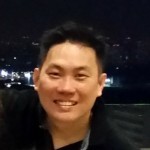 TAN Cheow Hung
Director.  BABSEACLE Singapore Ltd. Cheow Hung is a director of BABSEACLE Singapore Ltd. He is a director of Beacon Law Corporation, a small Singapore law firm; and heads its pro bono initiatives. He is a general litigator with more than 16 years' experience, with a penchant for taking on criminal law cases. He is a volunteer lawyer with the Criminal Legal Aid Scheme run by the Law Society of Singapore Pro Bono Services Office as well as a volunteer legal adviser at the legal clinics held at the Community Justice Centre Help Services at the State Courts of Singapore. Cheow Hung is also working with National University of Singapore Law Faculty and the Humanitarian Organisation for Migrant Economics in a project to provide free legal representation to foreign domestic workers facing criminal prosecution. He joined the BABSEACLE family after meeting Bruce, Wendy and Yuet Min at a talk and has since been continually inspired by the bridges across borders we build with each activity we organise or take part in and the wonderful people we meet who believe inpro bono publico.