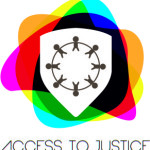 The Annual Access to Justice Week (A2J) begins with number of A2J thematic sessions between the 6-10 December, 2018 in Chiang Mai, Thailand. These sessions open for everyone who is interested in access to justice.
Email us to find out more – [email protected]
These sessions use a participatory approach exploring the access to justice challenges and remedies in areas including:
What is Access to Justice and Why it is Important?
Access to Justice for LGBTIQ in Asia
Access to Justice and Gender-Based Violence
Access to Justice for Asylum Seekers and Refugees
Access to Justice for Human Trafficking Victims
The Shared Roles of Legal Service providers in Further Strengthening Greater Access to Justice


Access to Justice for People Living with Disabilities
Planning Monitoring and Evaluating (M&E) of Access to Justice Initiatives to Achieve the Sustainable Development Goals (SDGs)
Pro Bono as a Means to Strengthen Access to Justice for People Who Use Drug
Workshop on Pro Bono as a Means to Strengthen Access to Justice
The Asia Access to Justice Week helps connect and unify many persons engaged in supporting the legal and access to justice sector including lawyers, paralegals, university academics, access to justice and other civil society representatives, government, students and private corporations and businesses.  As well, the events include a variety of marginalized individuals and community members.
The vibrant, timely and incredibly relevant Access to Justice Sessions's sessions provide a venue and platform for learning and sharing, and act as an important mechanism in helping to break down various barriers and stigma. This is achieved in a number of ways including identifying many of the Access to Justice barrier commonalities faced by different marginalized and vulnerable groups and simultaneously demonstrating effective ways and means for these often divergent groups to unite and support each other in solidarity.
Find out more on the Asia A2J Week's trainings by emailing BABSEACLE : [email protected]