Russell Schmidt
During my undergraduate studies I was lucky enough to participate in a supervised internship through the University of Sydney's Social Justice Clinical Course. I completed my internship at the Public Interest Advocacy Centre Ltd (PIAC) in Sydney, Australia. This was my first exposure to clinical legal education and I was taken aback by the depth with which I engaged with issues, the breadth of my work and the noticeable development of myself as a professional-in-waiting.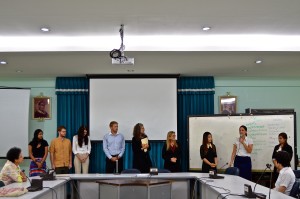 PIAC provided an almost ideal introduction to clinical legal education. I was exposed to high-level strategic and appellate litigation as well as public policy development. As part of the same programme I was also exposed to criminal advocacy and a drop-in clinic for homeless persons. BABSEACLE, to varying degrees, covers this same mix of legal and non-legal, advocacy and non-advocacy work all in the interests of pursuing the ultimate goal of a more just society.
BABSEACLE is a somewhat strange organisation for a law student (or in my case, graduate) to intern with. You at once become both student and teacher. I decided to come to BABSEACLE not just to volunteer within Southeast Asia but also to develop my own skills. True to the clinical legal education methodology I would ultimately end up learning through doing. The final course in my LL.B. was the professional practice and legal ethics core unit and I am also currently studying a Graduate Diploma of Legal Practice at the Australian National University which focuses heavily on the idea of professional competency and ethical practice. I was able to utilise what I had learnt about client-focused lawyering and legal ethics to help pass on that knowledge to both students and staff in Thailand and abroad.
The intern cohort of which I was apart was drawn entirely from the Anglosphere – with the other interns coming from the US, UK and Canada (with an honourable mention to the Malaysian and Vietnamese interns who were with us for a short time) – which allowed me to make an informal comparison of the approaches to the teaching of legal ethics between these countries. I was surprised to find that, in my opinion, the UK and Australian approaches, which are very similar, were far more robust than the North American approach. That notwithstanding we, as a team, travelled to both Chiang Mai University and the National University of Laos to deliver workshops on legal ethics and practical lawyering skills like interviewing technique. I think the diversity amongst the interns was beneficial in giving the students a comparative perspective about the approaches in different jurisdictions. This teaching also allowed me the chance to critically reflect upon what I had been taught in my own formal education in Australia.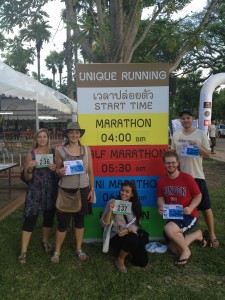 A large part of my internship was spent on what I would described as 'UNDP duty': I was responsible for working on a number of funding proposal, concept notes and reports for UNDP who are a significant supporter of the work BABSEACLE does in the region. The first and most substantial task was concerned with developing a funding proposal for a three-year long national approach to CLE in Thailand. We drew heavily on BABSEACLE's material from a similar and highly-successful project which is currently winding down in Vietnam. As time wore on the project morphed substantially after consultation with the UNDP. The Thailand Law Reform Commission was brought onboard as a flagship partner and the UNDP Asia-Pacific (in addition to UNDP Thailand) office became involved – giving the project more of a regional flavor. At the time of writing it is unclear how this project will unfold. It is hoped that a national CLE conference can be organized in order to lay a foundation upon which BABSEACLE and its university partners can begin to expand and consolidate CLE in Thailand reinforce some of the key elements of what I had previously learnt.
The other major area of interaction with the UNDP was with respect to introducing the CLE methodology into Myanmar. This is a particularly exciting project which saw the 1st National CLE Workshop in Yangon held during the period of my internship. I was part of the process of preparing for the Workshop and then compiling the report after it was done. I was then given carriage of developing a Concept Note for the UNDP in order to host a 2nd National CLE Workshop in Mandalay later in 2013. The partnership with UNDP in Myanmar is technically due to expire at the end of the calendar year, so I was also charged relatively early on in my internship with developing a substantive proposal to the National Endowment for Democracy to begin and continue the implementation and rollout of CLE programmes in Myanmar above and beyond the dialogue that we are currently in the process of establishing.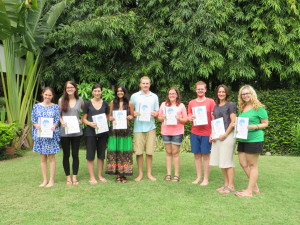 I believe that I arrived at a fortuitous time in terms of the history of BABSEACLE and its work. The Vietnam project is almost complete and is winding down after being wildly successful; Thailand is currently experiencing an expansion upon a solid foundation; Laos is establishing its very first clinic at FLP; and Myanmar is currently virgin territory in terms of CLE. In those four jurisdictions with which I engaged I had the benefit of experiencing international and community development work at all its various stages. I also left with an appreciation of the different challenges that can arise in each jurisdiction and the challenges that an organization like BABSEACLE that operates trans-nationally faces as well.
Overall it was somewhat frustrating not to be able to contribute more to the community teaching and engagement that BABSEACLE engages in. The reality is that my inability to speak Thai is responsible for that and it is not something I could overcome during my (relatively) brief stay in Thailand. Participating to the limited extent that I could was, however, very beneficial in terms of putting a human face on the work I was doing on various proposals and reports. It contextualized the work that BASBEACLE does and provided a huge source of motivation for my work because I could see the tangible results of what I was doing.
I want to extend my thanks and gratitude to all who were involved in making my stay here an enjoyable, fulfilling and enlightening experience. All the best to BABSEACLE and its many partners in the future!