by Philippa Hinton, solicitor at DLA Piper.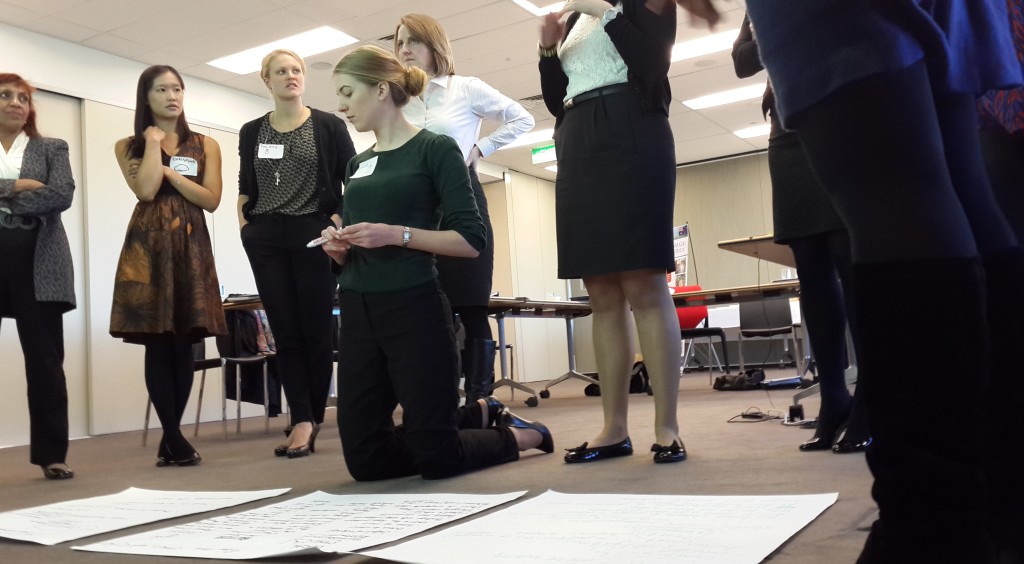 On the 22nd and 23rd of July 2013, BABSEACLE and BABSEACLE Australia, in conjunction with DLA Piper, Herbert Smith Freehills (HSF), and the Australian Government Solicitor (AGS), embarked upon an exciting project to develop a clinical legal education (CLE) curriculum for university students in the South East Asia Region. The modules will focus on pro bono, ethics, professional responsibility and access to justice and will provide a practical framework for universities and teaching staff to deliver interactive and experience-based teaching to students.
The initial stage in the project involved lawyers from participating firms and the Australia Government Solicitors office, attending a two-day workshop, hosted by Herbert Smith Freehills and co-supported by DLA Piper/New Perimeters. The workshop was delivered by BABSEACLE co-directors Bruce Lasky and Wendy Morrish and assisted by BABSEACLE's Vietnam-based Project Manager, Nguyen Tue Phuong. The workshop was designed to familiarise team members with BABSEACLE's unique teaching methodology and to provide an opportunity for team members to get to know each other.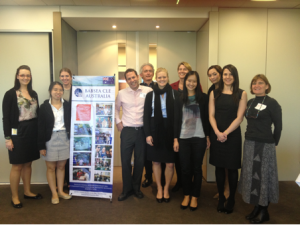 During the workshop we were exposed to a variety of different teaching methods and ways to engage participants and facilitate discussion. The workshop provided an opportunity for us to determine the core topics to form the basis of the CLE curriculum, and equipped us with the necessary skills to develop an interactive and practical curriculum.
Over the next 10 months, we will work together to develop and refine the course content and develop lesson plans for the interactive sessions. With a key focus on participation in case studies and active discussions and debate, we hope that the curriculum will assist students to develop their ability to identify and evaluate the risks connected with the ethical issues explored, teach practical ways of dealing with these problems and instil a pro bono and access to justice ethic.
Once the materials have been developed, we will hold a number of testing workshops with university lecturers and students, and refine the course on the basis of their feedback before teaching the course at universities. Initially, the modules will be used in universities in Laos, Vietnam, Thailand and Myanmar, but we hope that the curriculum will be rolled out across other universities in South East Asia in the future.
The development and delivery of this curriculum through universities provides the basis for a sustainable and effective CLE movement, which will equip future lawyers with the ability to uphold the reputation and standards of the legal profession and to equip them with skills to address day-to-day professional ethical issues they may face as legal practitioners in their future careers. It will also provide a valuable opportunity for practising lawyers to raise awareness of the importance of ethics and access to justice issues among law students, and for lawyers from across the region to engage with the lawyers of tomorrow.
Quote from Lisa Dewey, New Perimeter: "We are delighted to be partnering with our friends and colleagues Hebert Smith Freehills and the Australian Government Solicitor on this project. It is a great opportunity for us to collaborate on issues we feel strongly about, and to help shape future generations of law students and lawyers."
Quote from Lynn McMahon, Herbert Smith Freehills: "The curriculum development project is an exciting opportunity for HSF lawyers to become involved in a grassroots learning project which will have a long-term impact in Southeast Asian universities. The project also provides a unique opportunity to collaborate with lawyers from other firms and to learn from their experience of pro bono practice. The workshop provided a platform for us to distil the key concepts of ethics and pro bono from our own experience as practitioners in a format which can be transferred to Southeast Asian law students."
Quote from Geetha McNair, Australian Government Solicitor: "AGS is excited to be working with our colleagues at BABSEACLE, DLA Piper and Herbert Smith Freehills on this innovative project to arm the next generation of lawyers with knowledge of the ethical standards they need to uphold and the importance to assist those less fortunate in the community."