The first clinical legal education workshop in Myanmar kicked off at Yangon University Yangon, Myanmar (12-14 July 2013)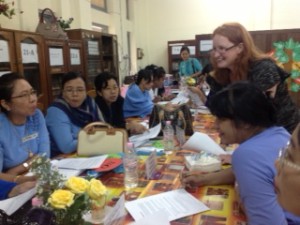 Faculty from 14 universities participated in a first-ever clinical legal education (CLE) workshop in Myanmar. The workshop was organized with a view to help universities understand the importance of CLE in improving the general quality of legal education. CLE assists law students to understand and apply the law through experiential learning opportunities and helps the law lecturers improve their teaching by introducing them to a range of interactive teaching methods.
"Clinical legal education assists in providing various forms of legal assistance to poor and vulnerable populations who may not otherwise have access to justice. That is why it fits so well in UNDP's mandate," said Mascha Matthews, Rule of Law Specialist with UNDP Myanmar.
The workshop was organized as part of a long-term UNDP project on CLE, developed in consultation with Ministry of Education and implemented with support from Bridges Across Borders Southeast Asia Community Legal Education Initiative (BABSEA CLE), an international
legal education assistance organization.
"Myanmar needs such programmes and I am proud to see that this important event – giving us the opportunity to establish a network on clinical legal education among fellow universities – is hosted here in Yangon University" said Dr. Kin Mar Yee, head of the law department, Yangon University.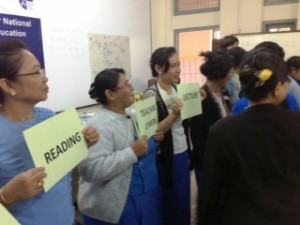 The workshop will introduce clinical legal education; explain how it can strengthen access to justice; and how to develop an accredited clinical legal education programme and integrate it into the legal curriculum. UNDP Myanmar invited regional and international clinical legal education experts, pro-bono lawyers and researchers from Thailand, Vietnam, Australia and USA to share their experiences at the workshop.
"Based upon our years of experience in the region, the enthusiasm and support for this event in Myanmar demonstrates a nationwide desire and commitment to build sustainable clinical legal education programmes throughout the country," said Bruce Lasky, Co-director of BABSEA CLE.
For UNDP media enquiries in Myanmar, Mr. Alex Nyi Nyi Aung +95 1 542910 to 19 (ext: 316), [email protected] Further information on UNDP updates can be found at http://www.mm.undp.org or at https://www.facebook.com/UndpMyanmar.