When I first saw a message from my senior interpreter, about the conference, I was very pleased that I would have the opportunity to be a volunteer interpreter. Although, I had never heard about the Pro Bono Conference, I immediately accepted the invitation. Interpreting can be quite challenging, and opportunities like the Pro Bono conference are extremely rare, for young starters like us. Even though I am not a professional interpreter, just yet, I still did my best, and tried to be as professional as I could.

At first I did not know that pro bono law work was available in Myanmar. After the forum, many positive outcomes could be seen as we came to the realization that pro bono in the field of law would become the very first and the earliest step for Myanmar. First of all, I never imagined that I would ever attend an international ethics forum at my age. You could say I took a risk, which was incredibly exciting because I got the chance to meet educated people from around the world and was able to learn the culture and politics from another society. I have also learned about the courage and ideals that make a successful access to justice and legal education system. Furthermore, I have improved my communication, speaking, and interpreting skills by observing and dealing with remarkable people. Through it all, I found that interpreting and attending the various sessions were both challenging and breathtaking all at the same time.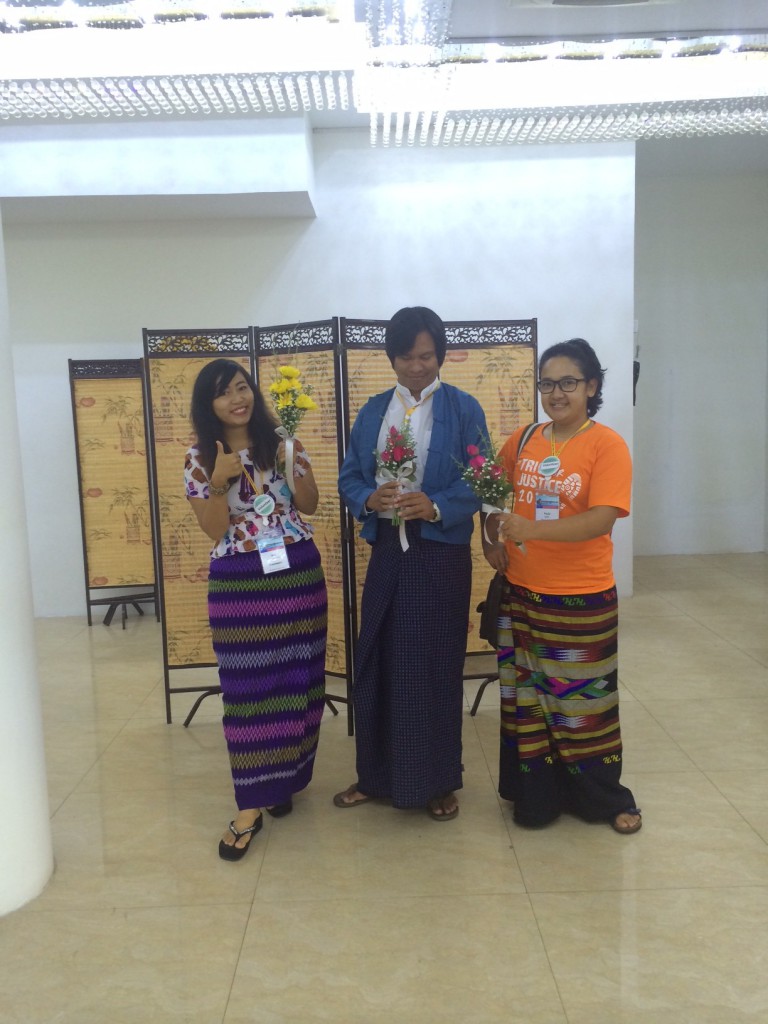 I have learned a lot by listening and observing how the senior interpreters handled and overcame the difficult moments of an interpreting session. Additionally, I became aware of the gap between student life in Myanmar compared to the lives of international students. They had the courage and competence to attend an impressive international legal ethics forum and do a lot of impactful sharing of their own experiences. I hope that will be a good example and provide encouragement for Myanmar students to achieve deeper success.
           What I most appreciated about the conference, was the books that I got about equality and rights for Myanmar citizens. Some of these books are too expensive for most of the citizens to purchase and, therefore, I felt very fortunate to have access to them. Secondly, the dinners were so fantastic, with stimulating conversation and an abundance of information sharing between international law students and famous lawyers from developing countries. This spectacular opportunity, to have such invigorating conversations and interactions with such lawyers, became my most valuable moment. Those opportunities, and the encouragement I received, really gave me confidence to do my work, and it was one of the greatest opportunities to volunteer alongside outstanding people.
           All in all, I am really grateful to the authorities and to the organizations that allowed me to volunteer and interpret, in one of the greatest conferences in Myanmar. It also provided me with more expertise in my field of interpreting. I would like to participate in upcoming pro bono conferences, if I ever have a chance. Finally, as we all are eager to grow together and make positive change, I believe that the effectiveness of the program will be sustainable for the future of pro bono in Myanmar.
by Pyae Phyoe [email protected], University of Foreign Language, Mandalay