BABSEACLE continues its dedication to developing university-based and community-based clinical legal education (CLE) programs throughout Asia with recent highly participated event, the second Myanmar National CLE Mock Trial Event.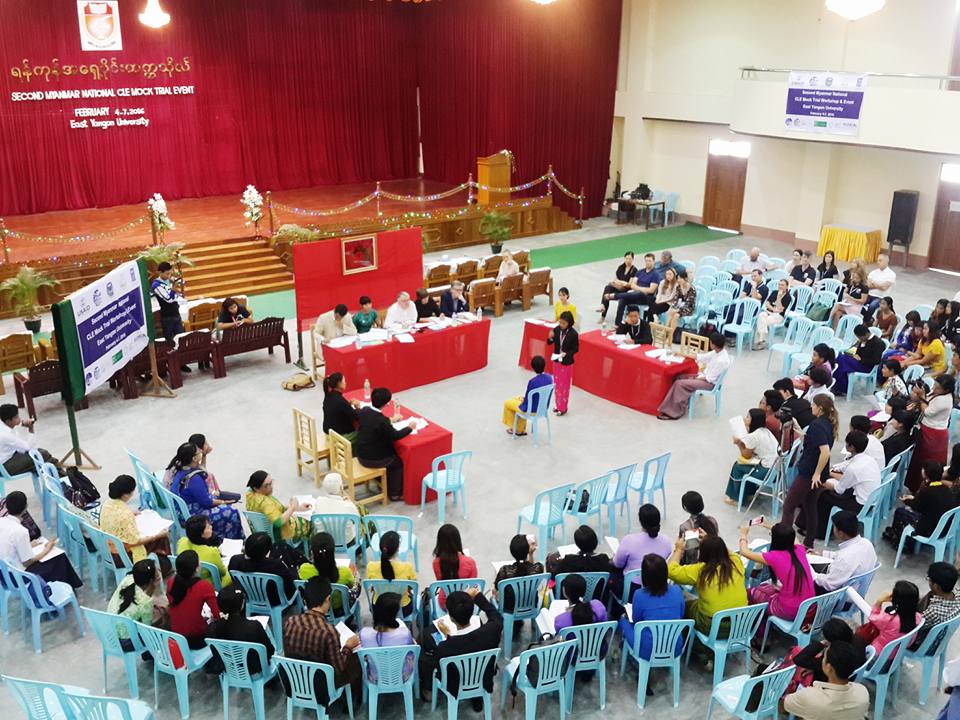 BABSEACLE developed the CLE mock trial workshops, as well as training materials for the event, in partnership with New Perimeter, law firm DLA Piper's global pro bono affiliate, law firm Herbert Smith Freehills, the Irish Law Society and Irish Rule of Law International, along with several other regional and local pro bono advocates.
"It has been incredibly rewarding to observe the continued momentum and excitement around CLE programs in Myanmar in our 13 years working with universities across the region," said Bruce Lasky, co-founder and co-director of BABSEACLE. "The students responded very positively to the collaborative and experiential learning process emphasized during the mock trials and workshops. As this effort continues to evolve, we look forward to working with our partners to develop new interactive training models to support Myanmar universities in their development of CLE programs."
The event was held on February 6-7, 2016 at East Yangon University for 40 law students in Myanmar and included 48 dedicated teachers from 16 universities across the country. During two days of workshops preceding the event, international trainers and Myanmar law teachers led sessions on trial skills, legal ethics, rule of law and the importance of fair trials. The event is part of a larger program, supported in part by the United Nations Development Program and the United States Agency for International Development, to promote the development of CLE in all 18 Myanmar law departments nationwide.
"We were honored to return to Myanmar and to continue to assist law department faculty in helping students hone their legal skills," said DLA Piper partner Andrew Valentine. "The CLE-based workshops and mock trials have been an extremely effective methods of providing students with skills-based training and I am overwhelmed by the progress achieved in such a short period of time."