By Isabel Roney
My three week legal clinic with BABSEACLE was unlike any other Legal Placement. It took me a few days to get used to BABSEACLE's methodology; democratic and flat level leadership and the autonomy and responsibility that us as students were given in exercising our duties and tasks. Previously I had only experience in very traditional teaching environments, such as lectures and tutorials, where it there is a very methodological flow in which we are to solve legal problems.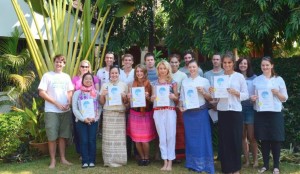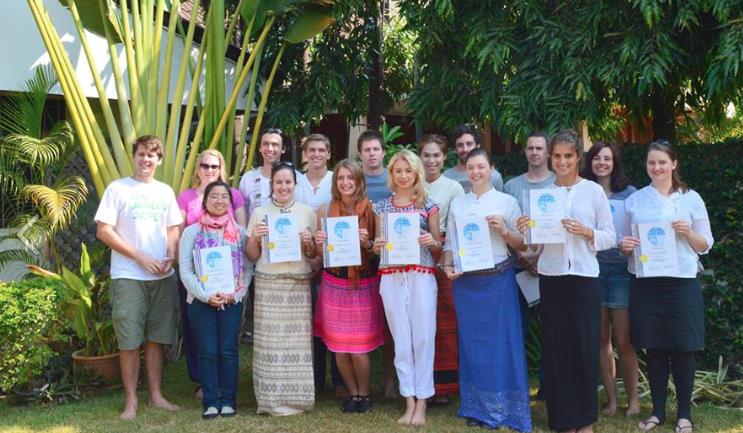 BABSEACLE's methodology is very much learning through doing. As law students we are required to be very focused, to critically analyze and dissect problems in order to effetely address every sub-issues. This is what makes a good lawyer. Our supervisors and mentors at BABSEACLE assumed this from the beginning and as such encouraged as to focus on other aspects of our legal professional development, such as non-verbal and intercultural communication.
BABSEACLE methodology for legal clinics is a progressive, sustainable education model that is driving the global trend towards committed, socially conscious, student focused access to justice programs. BABSEACLE achieves this by offering legal services to minority groups and in areas where access to justice is lacking or unavailable. It is an innovative and practical model building character and empowering future generations of leaders and lawyers to think outside traditional paradigms that cause exclusion and suffering and develop sustainable, social solutions. BABSEACLE offers students an experience of dissonance where they will face gross inequalities in access to justice.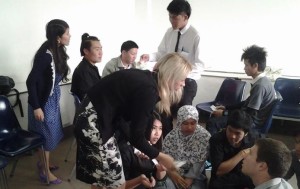 I appreciate now that organisations similar to BABSEACLE who are focused on empowerment and education have to adopt a very different methodology and strategy in the practice of law. After 3 weeks, I now have far greater appreciation and understanding of the interrelationships between all the different stakeholders and relationships in diverse and segregated communities. In addition to the interrelationship between profit maximization, funding and service to community.
I now also acknowledge the gaps in academic knowledge as compared to practical application to legal and justice issues. For these reasons, my BABSECLE Placement has very much extended my university learning and expectations of how to practice law.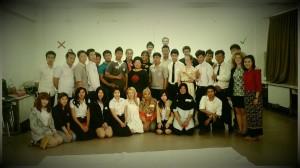 The work with did in the classroom, out on the field and in the Court was an incredibly valuable and grounding experience. One of the highlights for me was our trip to North Chiang Mai University to teach Legal Ethics and Legal English. The North Chiang Mai students took us on a world-wind adventure in their hometown that they were very proud of. As their teachers and peers, we were simultaneously friends, learners and agents of change in outside of our classroom. BABSEACLE encouraged us to show visible commitment the NCU students while supporting, empowering them and inspiring self-confidence in their English and legal skills.
In the legal English programs, we need to always be responsive and sympathetic while providing the structure and guidance that their students need. We also need a thorough understanding of the students and the local community, and of ways to seek out needed information and resources.
The opportunity to visit the Courts of the Justice of Thailand where we met the Chief Justice himself was incredibly rewarding and insightful. I have never seen a trial in the civil system, as opposed to the adversarial system before. Though I picked up parts of what was going on I would have loved to have a translator so that I could compare different court formalities and methods of litigation.
From my journey with BABSEACLE I have learnt that whatever endeavors I come across in my legal career, my commitment to my client and those who are unable to help themselves should manifest itself in cultural responsiveness, passion for their learning and for access to justice, high expectations for every individual, and self-reflection that will allow me to better help the people I am working to serve.
The 5th Trio for Justice, which we participated in and helped organize, was so full of energy; everyone's dedication to the event and the cause shun through and it was an incredibly successful day and ran very smoothly. I was extraordinarily impressed at the commitment put into the day by both organizers and participants – it was a buzzy and inspiring day for all.
I feel so fortunate to meet all the incredible volunteers at BABSEACLE, the amazing team of QUT Students, and the students from North Chiang Mai, National University of Laos, and Singapore.