The First of Many Steps BABSEA CLE is Walking with Others
By Bruce A. Lasky: Co-Director of BABSEA CLE
"If you want to go fast you go alone. If you want to go far, you go with others".  This Afghan saying, quoted by Mr. Toily Kurbanov, Myanmar Country Director of UNDP, during the  closing remarks at the Promoting Justice Sector Development in New Democracies – a Seminar on Comparative Experiences from the Region' in Nay Pyi Taw, Myanmar 24-25 January 2013 clearly demonstrated the overwhelming intent by the event's participants to work together to achieve greater rule of law and access to justice in the developing Myanmar democratic movement.
This two-day seminar, which the United Nations Development Programme (UNDP) co-hosted with the Union Attorney General's Office, allowed for a dialogue among national and international experts for strengthening the justice sector in Myanmar.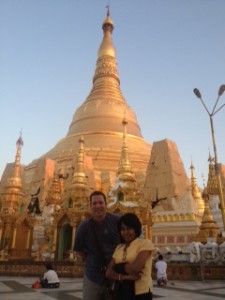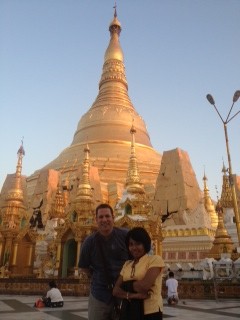 Public officials from the Union Attorney General's Office, the Supreme Court of the Union, the Ministry of Home Affairs, Ministry of Immigration and Population, the Myanmar Police Force, the Bar Council of Myanmar and international justice experts from the region and around the world, engaged in a variety of panel discussions. Over 180 individuals attended the seminar. The seminar participants agreed that the single the most powerful tools for legal reform are legal aid and legal awareness.
BABSEA CLE's Director Bruce A. Lasky was invited to the event as a Justice Expert to provide insight and present on two separate panels.  The first panel's focus was on the ways and means to strengthen the justice sector through justice education and the second was on the need for independency and accountability of the judiciary.
Both areas were overwhelmingly received in a very positive manner.  This was followed by an evening dinner with the Myanmar Deputy Minister of Education and representatives from a number of Myanmar university law programs.  Everyone involved is now eager to begin developing justice and clinical legal education initiatives.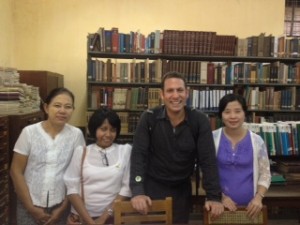 The event did not exist in isolation and it is important to stress that the day before, on January 23, 2013 Bruce A. Lasky co-presented with Mr. Nick Booth, Policy Advisor for Governance, Human Rights and Access to Justice, UNDP Asia-Pacific Regional Centre, Bangkok, on the aims and benefits of clinical legal education at the Yangon, University Law Faculty. This event, another first of its kind in Myanmar, was attended by more than 80 graduate students, law lecturers and lawyers, all of them eager to learn more about what clinical legal education is and how to start such programs.
 "I have used the word amazing much in the past few years and I do not use this word lightly. The event in both Yangon and Nay Pyi Taw though was an amazing like no other I had been a part of. I was filled with such energy and desire to assist in any reasonable way I and BABSEA CLE can to support the justice education sector. I left with plans swimming in my mind on how to do this. "- Bruce Lasky.
As a result of our participation, during February and now into March, BABSEA CLE has worked in collaboration with a number of our regional partners to collectively come up with what we believe to be very tangible, workable ideas to assist in carrying the above vision forward.  All of us in our organization are incredibly excited and we look forward to reporting much more on this in the very near future.

Author's Note: Much of this article comes from a recent UNDP press release that can be accessed here:
http://www.mm.undp.org/NewsandPressreleases/NarNewsandPressreleases/Pressreleases/Justice%20development%20Jan2013%202nd.html