Every month, the United Nations Development Programme (UNDP) conducts a Rule of Law Coordinating meeting at their office and many UN agencies, INGOs, NGOs and CSOs working in the are of access to justice attend.. During this meeting, each organization shares what they have done during the last month and  update on what their plans are for the next month. Also  organizations are invited to do presentations on their work and plans for the future.
On June 28 2016, the Bridges Across Borders Southeast Asia Community Legal Education Initiative (BABSEACLE) team based in Myanmar, and Dr. Yin Yin Win (Associate Professor) from Yangon University, gave a presentation about the work that we have been doing in Myanmar, in partnership with UNDP and many other partners. We explained how BABSEACLE has been working to establish university and community based legal education programmes throughout the country, supporting justice education and the Rule of Law through the introduction of Clinical Legal Education (CLE) Programmes.
Our team explained that the university believes CLE Programmes and CLE Methodologies are great and good for the students and teachers to provide additional Knowledge, Skills and Values. They try to develop CLE programmes in their own university to build students capacity, to create Pro Bono Minded students and to enable them to share legal knowledge to local vulnerable communities.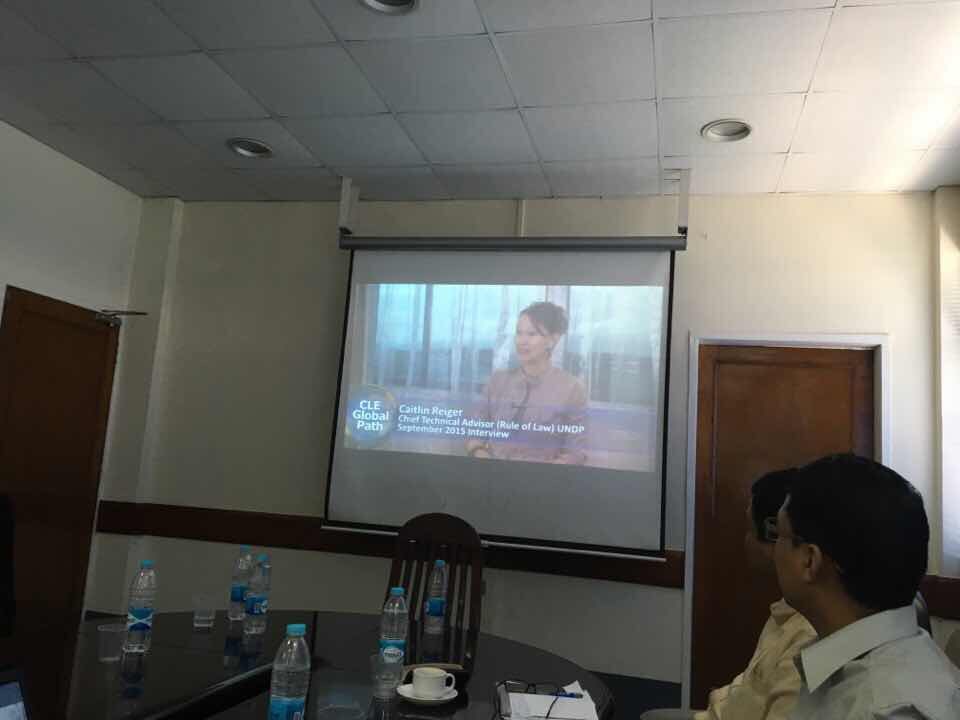 Throughout its time, BABSEACLE has conducted many interviews with Myanmar and international law teachers and students, with policy makers, local and international trainers, INGO and NGO members, legal professions, and many others who have been involved in BABSEACLE's work in Myanmar. We also kept a video record of many of the trainings, workshops, conference, and events that we hosted or were part-of during our time in Myanmar. The purpose of this was to keep a video record of all the things we had been doing and these recording could then be used to develop educational materials, such as a video of a CLE Mock Trial step by step guide. More importantly we wanted to keep this record to enable us to create "The Global Path and Future of CLE in Myanmar" movie. This movie takes viewers on a journey; it explains why BABSEACLE and its consortium, and UNDP began to develop CLE Programmes in Myanmar and explains the many steps that were taken along the CLE path to reach the amazing outcomes we have reached to date. We wanted to share this movie at the UNDP meeting so that the participants had a clear understanding of the work we have been doing over the past few years and for them to understand the important role CLE plays when trying to achieve equal access to justice for all.
 After watching "The Global Path and Future of CLE in Myanmar Movie" all of the UN agencies, INGOs and NGOs were very grateful and proud of what we BABSEACLE done in Myanmar and future our values on CLE Programmes in Myanmar.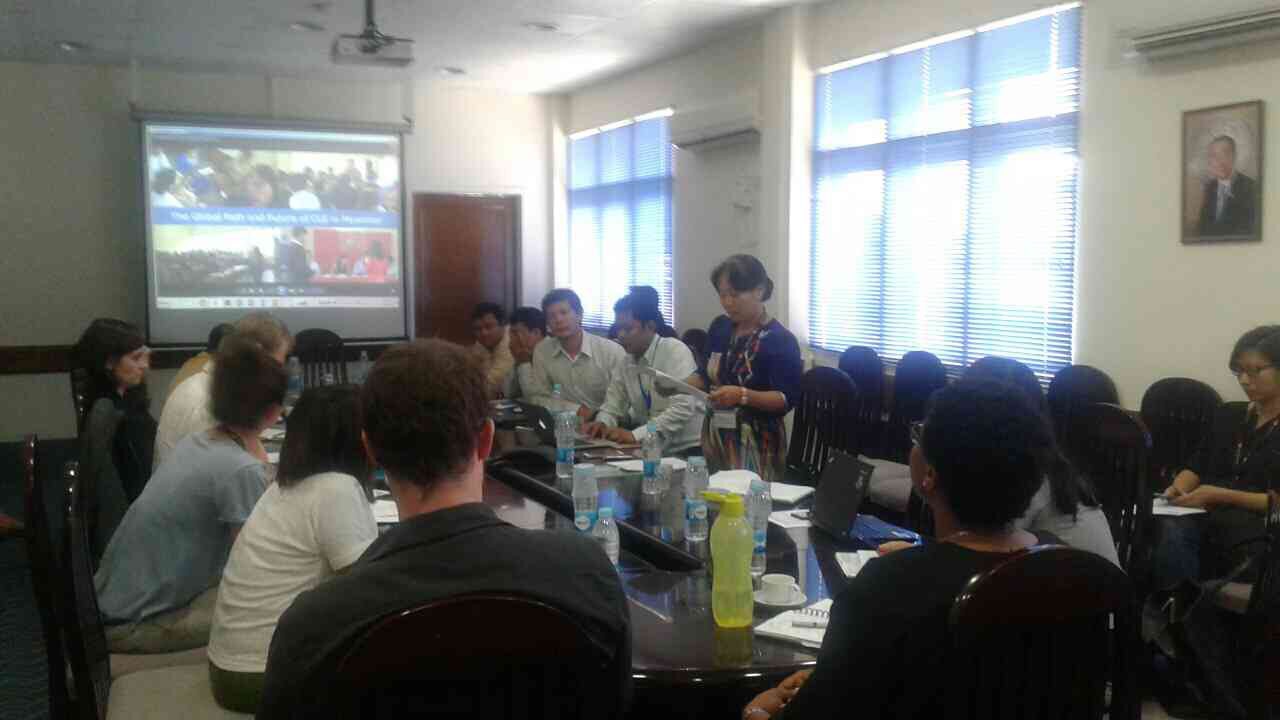 In addition to the movie, Dr. Yin Yin Win gave a presentation on how CLE Programmes have impacted all 18 Universities and how ¼ of University law teachers and several of the law students have had foreign exposure which BABSEACLE gave to them through trainings/workshops/conferences. Many of these were held outside of Myanmar in countries such as India, Thailand, Singapore, Vietnam, Laos, Turkey, etc.You can see the Statistical Summary of the Development of Myanmar National CLE Programmes below:
| | |
| --- | --- |
| Number of teachers who have participated in CLE trainings and workshops | 705 |
| Number of students who have participated in CLE trainings and workshops | 377 |
| Number of International Clinicians in Residence placed in Myanmar Law Departments | 13 |
| Number of Universities involved in the CLE Program | 18 |
| Number of teachers who have been on international study visits | 110 |
| Number of individual university based workshops and trainings | 17 |
| Number of Memorandums of Understanding (MOUs) signed with Law Departments | 16 |
| Number of universities supported by BABSEACLE and the UNDP with their CLE Program | 18 |
By KyawHtin, Programme Development Manager, BABSEACLE