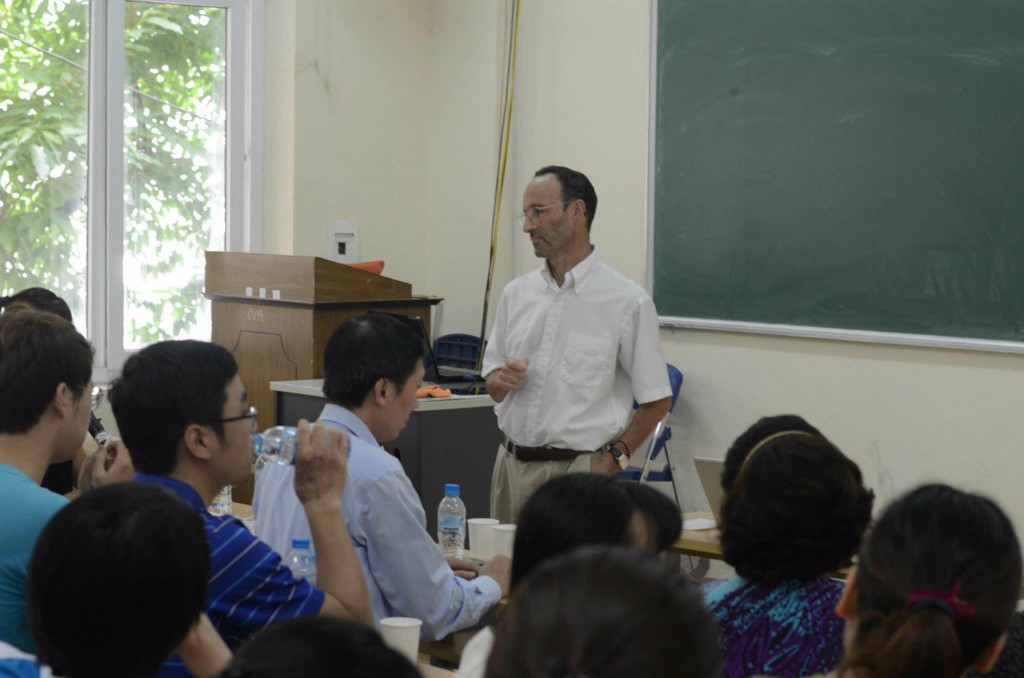 I travelled to Vietnam in May 2015, having just spent the past several months teaching two law classes, and completing one semester at the American University of Phnom Penh (AUPP), a start-up university. I also engaged in dialogue with clinical legal education (CLE) students and staff and advised  AUPP, on its legal curriculum.
My report to AUPP recommended a heavy dose of experiential education planning with opportunities for simulated skills classes, moot advocacy competitions, externships, and clinical education. I noted how various law schools, in the Association of Southeast Asian Nations (ASEAN), have offered clinical training programmes, conferences and workshops and how Bridges Across Borders South East Asia Community Legal Education Initiative (BABSEACLE) has piloted a model of interscholastic transnational collaboration between law schools, lawyers, government, and civil society, and helped launch the Southeast Asian Clinical Legal Education Association.
Before leaving the region, to return to the United States I wanted to see how CLE was being implemented, "on the ground" in Vietnam.  During my visit to Hanoi, BABSEACLE's Lan Anh Nguyen and Hien Bui Thu facilitated roundtable discussions at four law faculties. Although these discussions were toward the end of the 2015-16 school year, students and faculty participated enthusiastically.
Acting Dean Le Thi Chau of the Trade Union University (TUU) hosted a group of students in their law clinic.  Located off-campus, in the heart of a modest neighborhood, TUU is the first law school in Viet Nam to offer CLE as a compulsory subject for academic credit. TUU organizes about six community education workshops per year in and outside Hanoi for trade union officials and low-income construction workers.  Students enrolled in previous years were eager to recount their experiences in workshops on: selection law; labour contracts; family law; land law; Constitutional law; and laws affecting People Living with HIV (PLHIV).
              Nguyen Ngoc Chi, Director of Vietnam National University Hanoi (VNU)'s Centre for Legal Research and Services (LERES), offered a visit  the VNU clinic where students were conducting research through the internet and responding to inquiries that they received from callers-on-line.  They also displayed their outreach materials that are distributed to ethnic minorities, PLHIV, drug users, sex workers, high school students, and people with disabilities in Hanoi and Old Ha Tay Province. VNU Hanoi was the first Vietnamese law school to develop a CLE programme. Student discussions focused on the use of appropriate language for handouts and oral presentations.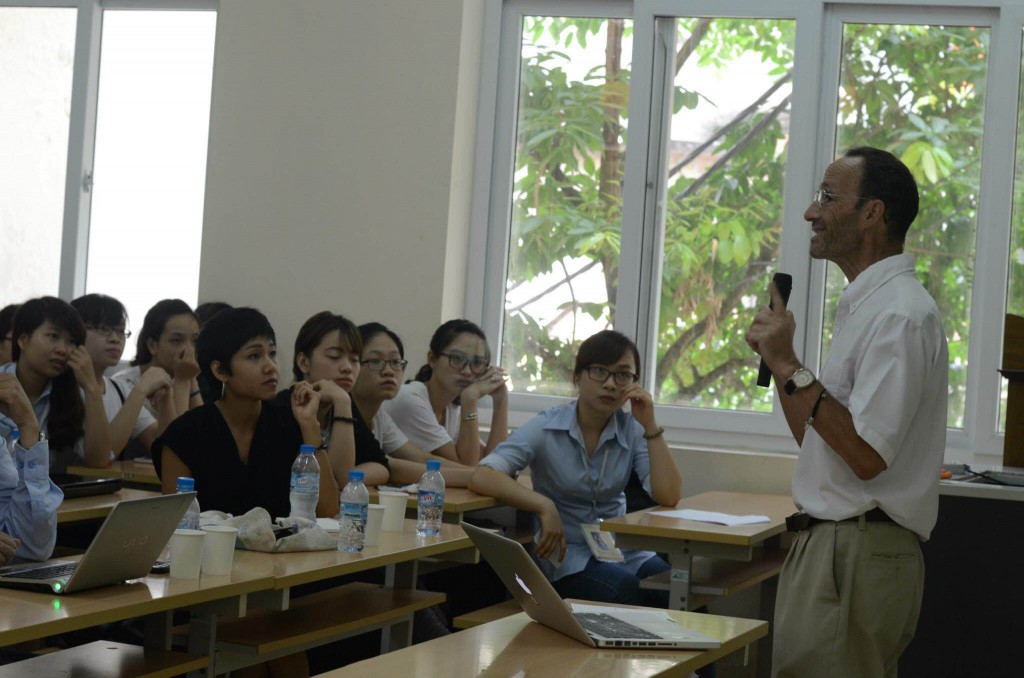 At the National Economic University (NEU), a roomful of students and faculty greeted me on a Friday morning for a wide-ranging discussion.  NEUprovides in-house consultations on labour and business law, with a focus on small businesses.  The CLE teaching model has students and lecturers travelling to communities in rural, poor, and mountainous areas of Nghe An and Hoai Duc provinces.  Students seemed interested about how other clinics decide what legal matters to handle in presentations or in individual case representations.  CLE is offered as an optional course for credit and is enthusiastically supported by NEU Dean Tran Van Nam and Vice Dean Nguyen Thi Thanh Thuy.
               Vice Dean Ha Cong Anh Bao of the Foreign Trade University  (FTU) is in the process of developing a small business course that has a skills component.  His CLE students are being trained in ethics and in improving accountability to the community, particularly in vulnerable populations.  Their focus is on human rights and justice.  FTU employs a CLE teaching model, and plans to establish an in-house legal clinic.  Very thoughtful questions were raised about how to handle clients who do not follow offered advice and about the best way to evaluate the effectiveness of CLE outreach programmes and/or workshop presentations.
               One of the subjects that surfaced, at more than one university, was the viability of conducting CLE outreach to participants outside of Hanoi.  This always involves added costs in travel and accommodations, and is usually dependent on outside funding.  Some faculty suggested that access and a receptive audience were sometimes easier to negotiate in provinces outside Hanoi. Others seemed willing to consider closer alternative outreach settings.
                The role played by the private bar was also a topic at more than one law school.  In contrast to lawyers in many other countries, it appears that lawyers in Vietnam do not feel threatened by law students giving information and advice.  Instead, Vietnamese lawyers are available to monitor student presentations and they view CLE programmes as an opportunity to take on individual cases for legal representation.
Meaningful dialogue and mutual appreciation characterized this brief visit to four law faculties in Hanoi.  I hope to continue these contacts from abroad and to visit these and other universities and CLE programmes elsewhere in Vietnam.
By Stephen Rosenbaum*
* Clinician Stephen Rosenbaum is an Associate Professor of Law, at Golden Gate University, and a John & Elizabeth Boalt Lecturer, at the University of California School of Law.  In 2014-15, he was Professor of Law, at the American University of Phnom Penh.