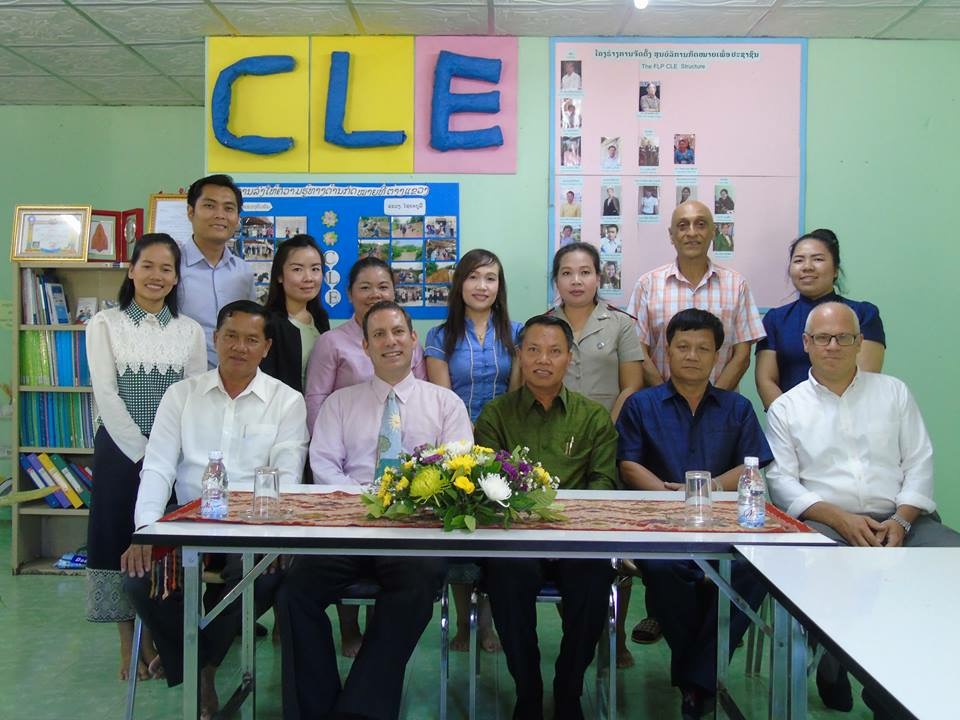 On the 21st of August 2015, the third Memorandum of Understanding (MOU) was signed, between the Faculty of Law and Political Science (FLP) and Bridges Across Borders Southeast Asia Community Legal Education Initiative (BABSEACLE), at the FLP Clinical Legal Education (CLE) office, of the National University of Laos, Donnokhoum Campus, and it will run from 2016-2019. The second MOU ran from 2010-2013, and the first from 2007-2009. In 2006, the FLP established this CLE Program, under the volunteer teacher supervision and guidance of students, by the Department of Law. Prior to that, in 2005, the FLP initiated the design, development, and implementation of its CLE program, in cooperation with BABSEACLE.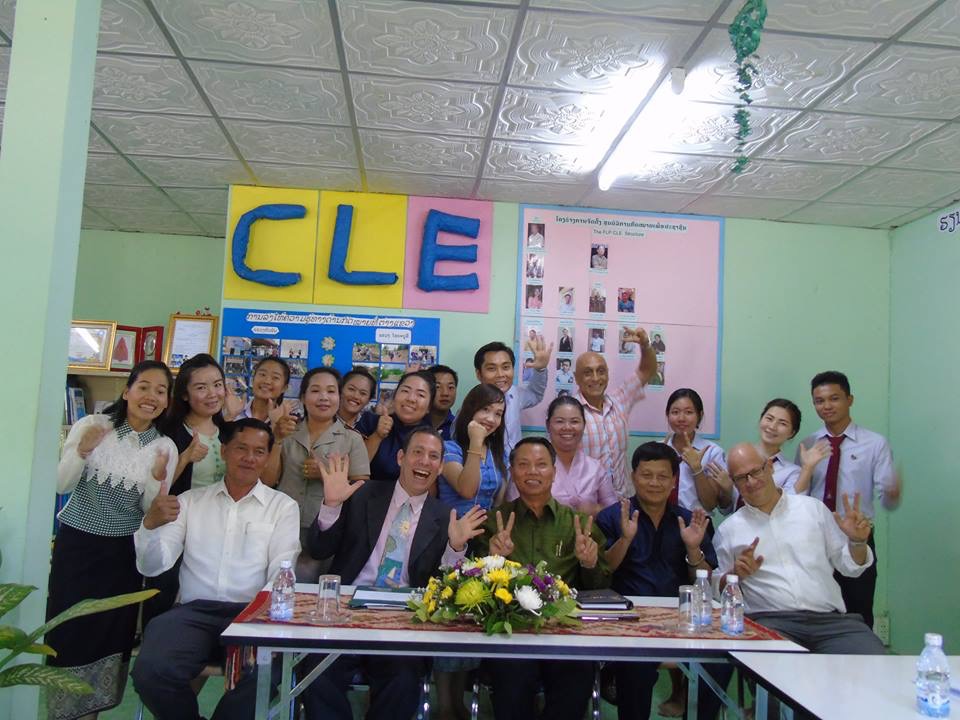 More than 25 FLP law lecturers and students heard opening remarks, about the MOU re-signing, by Associate Professor and Dean of the Faculty of Law and Political Science, Viengvilay Thiengchanxay, and BABSEACLE Co-Director, Mr. Bruce A Lasky. "I feel happy that BABSEACLE and FLP re-signed the MOU so they can build awareness together in having/using the CLE. They can help FLP CLE extend CLE to law institutions across the country," said Souliyarn Lounchantha, Director of the Faculty of Law and Political Science Clinical Legal Education (FLP CLE). He continued, "I am thrilled that the FLP and BABSEACLE will cooperate in the future as it is important for the FLP to improve, especially the FLP CLE itself. They need to improve the legal education system in Laos so it is able to exchange ideas and support an increasing capacity for the FLP."
The focus of the current MOU will continue the development and strengthening of FLP CLE, through trainings, workshops and the cultivation of future generations of legal professionals, especially those lawyers, who have good hearts and a desire to do pro bono work. It is important to emphasize opportunities for students to learn from experience, and for them to develop their personal knowledge, skills, and expertise.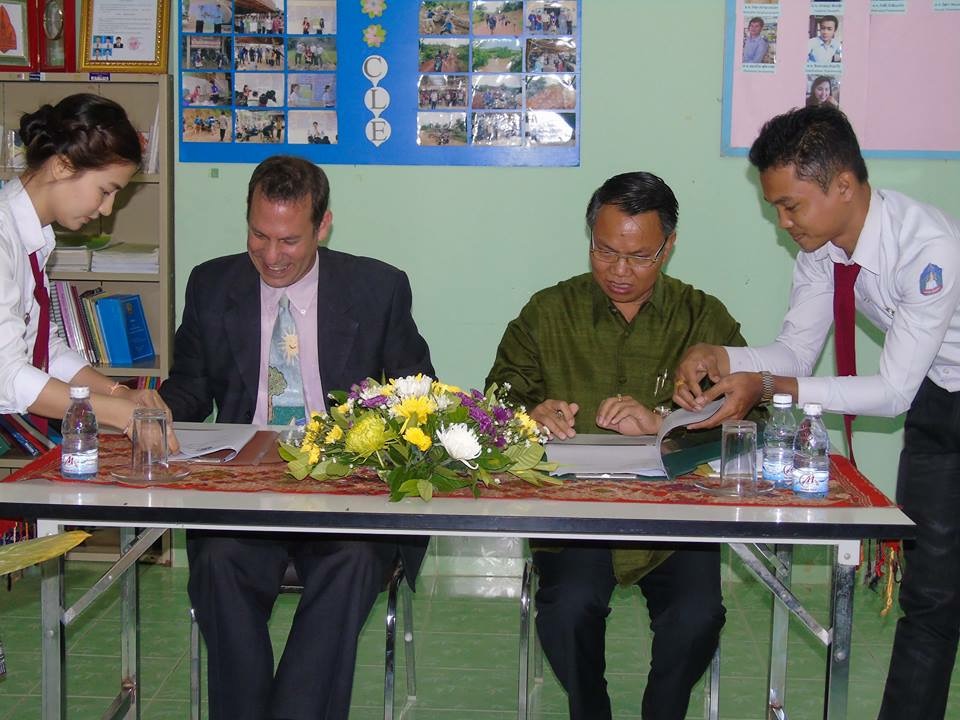 BABSEACLE will support capacity-building, regarding CLE teachings and methodology, including: FLP CLE related community teachings; in-house consultation clinical activities; and organization and hosting of CLE workshops and conferences. For its part, the FLP sees the importance and necessity of cooperation and collaboration with BABSEACLE, in the development of its CLE program, and in providing training courses and CLE exchange experience, and it plans to work with BABSEACLE to develop other legal education institutions across Laos.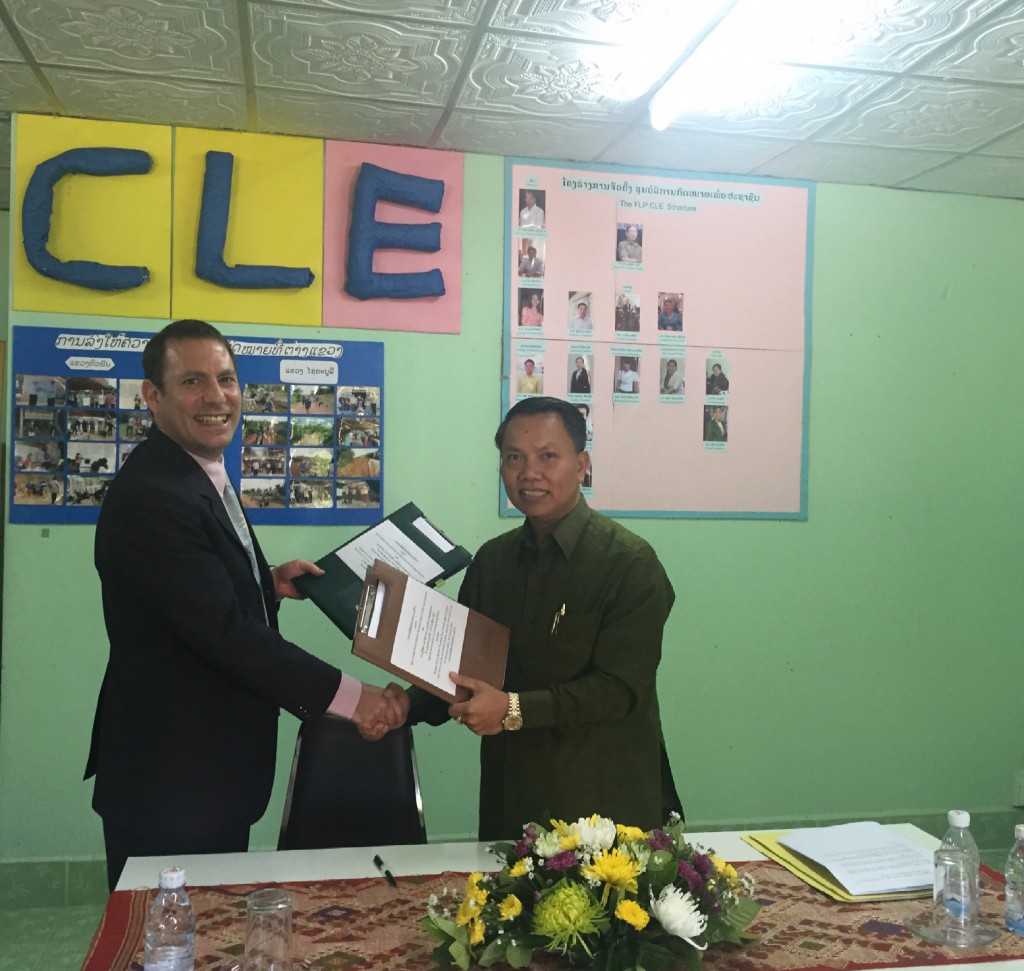 By: Pavina Thephithuck, Senior Legal Fellow