QUT/BABSEACLE International Social Justice Internship Program
By Tina Cockburn, Associate Professor Queensland University of Technology Faculty of Law
January 2011 marked the inauguration of the QUT/BABSEACLE International Social Justice Program (ISJP).  A team of nine undergraduate law students from the Queensland University of Technology (QUT), Brisbane, Australia went to Chiang Mai, Thailand. These students had the remarkable experience of making a real contribution to fighting the hardships and legal inequity in Southeast Asia while living and working in the region.
Participating students were enrolled in a QUT internship subject for academic credit — the three-week BABSEACLE intensive internship program in Chiang Mai comprised the social justice placement component of the subject. Program activities included orientation, training and cultural studies; community legal education; research and curriculum development; community service; and self-reflection.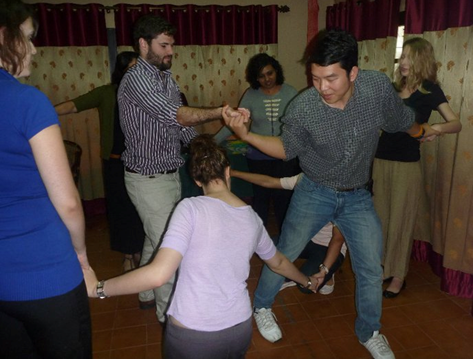 Week One enabled students to develop an understanding of the legal and social justice challenges of the region and gave them an opportunity to work in a cross-cultural office setting and execute projects that span across the region. During Week Two, students learnt how to communicate legal ideas and principles to a varied audience in a variety of social forums and gained an appreciation of legal differences and approaches to social justice from around the world. In Week Three, students completed their projects, evaluated and reflected on their progress in learning how to implement change.
The QUT/BABSEACLE International Social Justice program builds on the successful QUT/BABSEACLE Virtual Law Placement program (VLP), which has provided over 30 undergraduate QUT law students the opportunity to contribute to the important work of BABSEACLE virtually from Australia since the program was established in 2008. The VLP utilises online communication technologies to overcome barriers to participation in international social justice projects that are posed by distance, visa restrictions, expense, family responsibilities and financial hardship, while providing law students with authentic international social justice placement opportunities.
The ISJP was developed to facilitate an international social justice placement study experience that educates Australian law students by raising awareness and understanding of the need for the provision of pro-bono legal services in Southeast Asia. The aim is to foster a culture of pro-bono service and hence promote long-term contact and cooperation between Australian lawyers and Southeast Asian stakeholders to assist marginalized groups and individuals and improve access to justice in the region.
This aligns with the strategic initiatives of the Australian law profession's governing bodies and leaders, including Federal and State Attorneys-General, who have recommended that law schools should encourage and provide opportunities to law students to undertake pro-bono and social justice initiatives as part of their academic or practical legal training requirements.
The ISJP also contributes to QUT's institutional goals to facilitate international study experiences and provide opportunities for work-integrated learning and transitions into professional practice while building a sense of community and further developing alumni networks and partnerships. Students who undertake the ISJP are expected to present on their experiences to other students, thereby raising awareness of the need for pro bono and social justice initiatives in Southeast Asia and fostering an ongoing interest and desire to participate in the ISJP and other international social justice programs.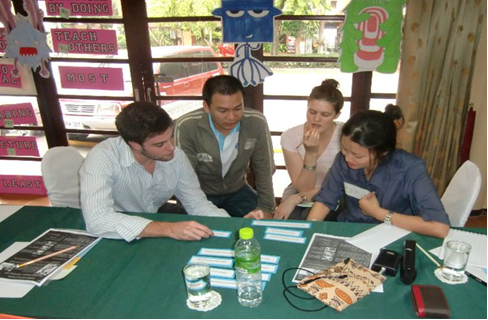 After a competitive application process, six of the nine students selected to participate in the ISJP in 2011 were awarded funding to cover BABSEACLE program costs and travel, which was sourced from a QUT short-term outward mobility grant and supplemented by financial and in-kind contributions from the QUT Faculty of Law, with the support of the Dean, Professor Michael Lavarch, and Head of the Law School, Professor Rosalind Mason. Selection criteria included: interest in and/or demonstration of work experience in the area of civil rights, access to justice and community service; strong academic record; cultural awareness and sensitivity; and willingness to commit to the time requirements of the internship program. Previous experience with BABSEACLE by completing the VLP was highly regarded.
Each participating student was required to fund raise and make a donation to a BABSEACLE program. To enable greater participation by equity students, one funded place was reserved for a student in equity target groups (including Aboriginal and Torres Strait Islander students, students from low socio-economic backgrounds and regional/remote areas) and equity considerations were included in the selection criteria. Equity students were especially encouraged to apply and the Faculty of Law provided additional financial support in the amount of $1,000 to equity students. Over 50 expressions of interest were received from law students to participate in the ISJP and receive grant funding.
Feedback from participating students has been overwhelmingly positive. Students appreciated this unique opportunity to make a difference: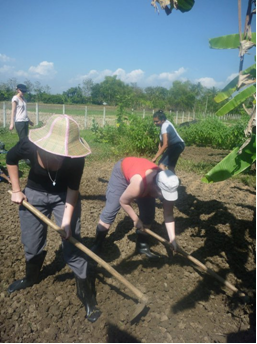 Not only was I able to gain the practical experience I was expecting, but it also opened my eyes to the fact that there are less developed countries around the world that do not have a stable and developed legal system and lack clinical legal education to train lawyers. I feel very fortunate and proud to have worked alongside BABSEACLE in an attempt to make a difference in the Vietnamese legal community and in the community as a whole, through my research reports…. I have affirmed my interest in social justice because of this experience.
—Vinh Ho, QUT LWB422 VLP, 2011
"It has been a great experience to complete work that will benefit communities in Southeast Asia and it was fantastic to see the completed combined draft of the textbook. I have really enjoyed working with my team under the supervision of Bruce and Wendy, and felt that I gained a lot from this placement."
Elizabeth Nettleton QUT LWB422 VLP student 2011; QUT/BASEACLE ISJP intern January 2012
In January 2012, a team of 13 enthusiastic QUT law students will undertake the ISJP, funded by a $25,500 Department of Education, Employment and Workplace Relations (DEEWR) 2011 Study Overseas Short-term Mobility Program Grant. Catherine Campbell and I will join the students, funded by DEEWR and the QUT Law School. We are all looking forward to the privilege of working with the inspirational BABSEACLE team in Chiang Mai!