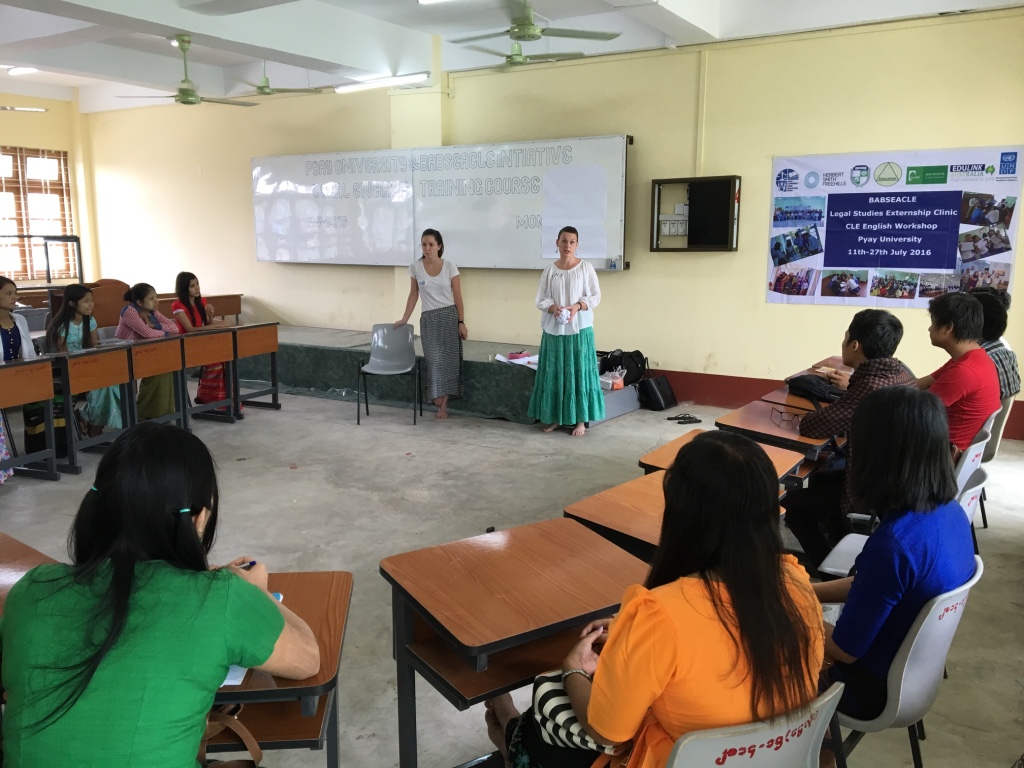 After a week-long workshop in Yangon, Myanmar on July 10 2016, our group of four Australian students travelled to a town called Pyay, accompanied by University of New England lecturer, Jonathan Liljeblad, and Bridges Across Borders Southeast Asia Community Legal Education Initiative (BABSEACLE) Program Development Manager, Kyaw Htin. The bumpy, seven-hour journey was an excellent opportunity for us to soak up rural Myanmar, and to observe the countryside and farming ways.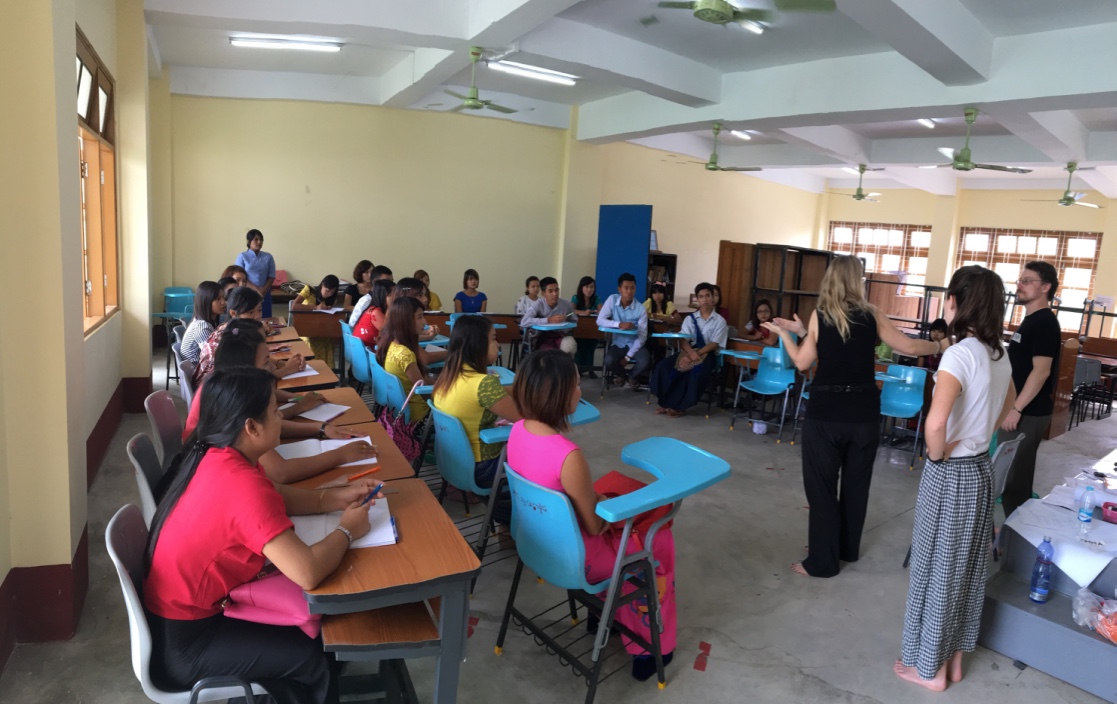 Once we arrived at Pyay, we were eager to explore the town. It did not take long for us to appreciate the people of Pyay. Everybody that we met was exceptionally kind and generous, and we were often stopped on the street, to be asked if there was anything that could be done for us. We were all overjoyed, when we stumbled across a bakery, on our first outing, and we made far too many revisits, after this discovery. While the core part of the town of Pyay was more or less what we were expecting, the beautiful riverside restaurants, where we dined for the majority of our meals, certainly exceeded all expectations, and it was not long before the waiters knew our orders, by heart.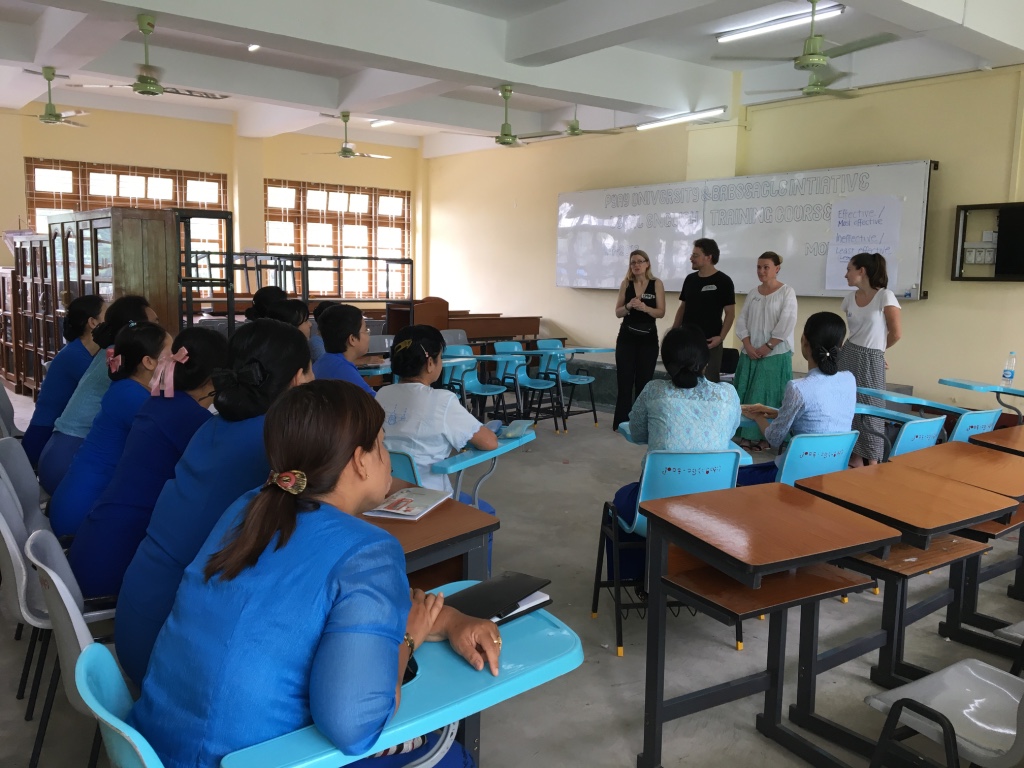 The university itself was wonderful and so very welcoming: friendly staff and students; cute dogs roaming the corridors; and a beautiful setting worthy of a Hemingway novel. It, of course, presented some challenges, notably, the lack of technology, including internet. However, that seemed unnecessary, when faced with the eagerness of our students. Clinical Legal Education (CLE) was not lost on them. In fact, they already had some familiarity with the concepts, which was presumably inculcated, with careful attention, by their socially conscious lecturers. It is hard to imagine a better environment, from which to plant the seeds of social justice. It seemed that some of the original concerns we had with the facilities, or lack thereof, may have turned into positive teaching tools, and probably created a better learning environment, for all. In the end, we learnt as much from them, as they did from us!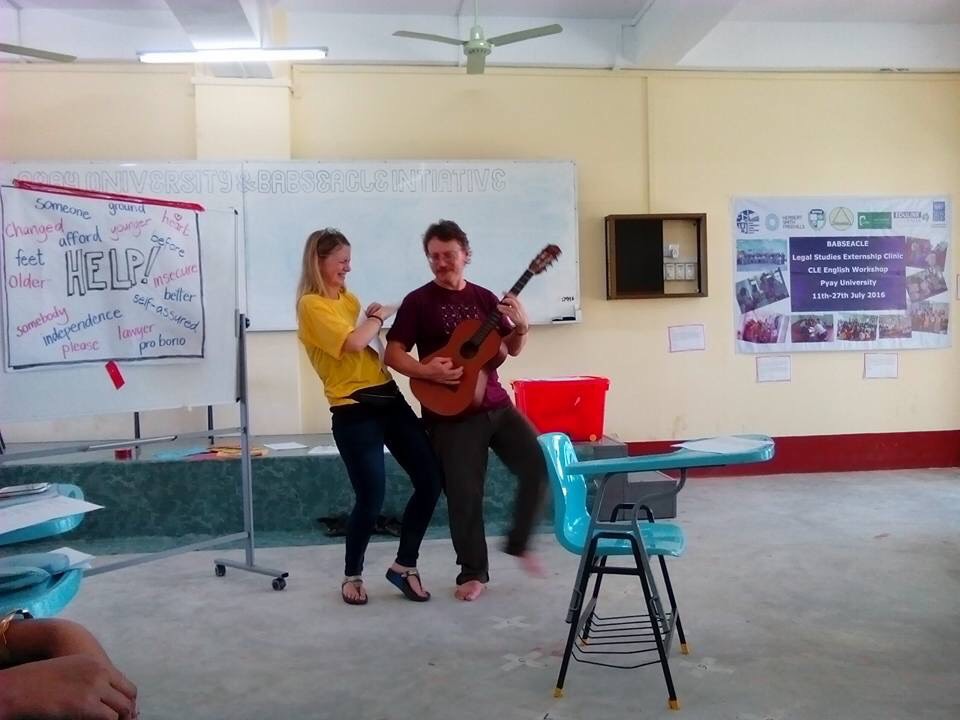 The opportunity to teach in Myanmar has definitely fuelled our personal desires, to work towards making positive change, whether it be within Myanmar, or farther abroad.  With the lessons delivered, in the first week of the program, along with our recommended pre-reading into Myanmar's political and legal landscape, we were all keen to jump in and impart our knowledge and skills, in order to help strengthen Myanmar's rule of law.  Whilst cultural rules and matters of etiquette initially provided a natural barrier for students to open up to us, fun times and interactive learning techniques soon broke down any roadblocks.
This has been an enriching involvement, which highlighted the difficulties that many Myanmar people face, when accessing courts, legal services and even knowledge of their legal rights.  Hopefully, with the new awareness, knowledge, skills, and values that were helped to be strengthened through BABASEACLE's support, we have inspired these students to become the next generation of pro bono social justice warriors.
Overall, our Myanmar experience has been one that the four of us will treasure, for a multitude of reasons.  It's hard to know exactly how much of an impact we had in our short time together, but, if we made a difference in even one person's mind, and that has positive repercussions, then we did a good job. Well done team!
 By Emma Mulrooney, Indiarna Ellis, Louise Wardrop-Brown & Reg Dury Australian Students