A team from Ashurst LLP based in Singapore travelled to Hanoi, Vietnam to conduct a two-day legal ethics workshop at the National Economics University from 29th September to 30th September 2016. The team comprised Shen Mei Bolton, Sinyee Ong and Zhi Lim, who are associates in Singapore's disputes and finance teams.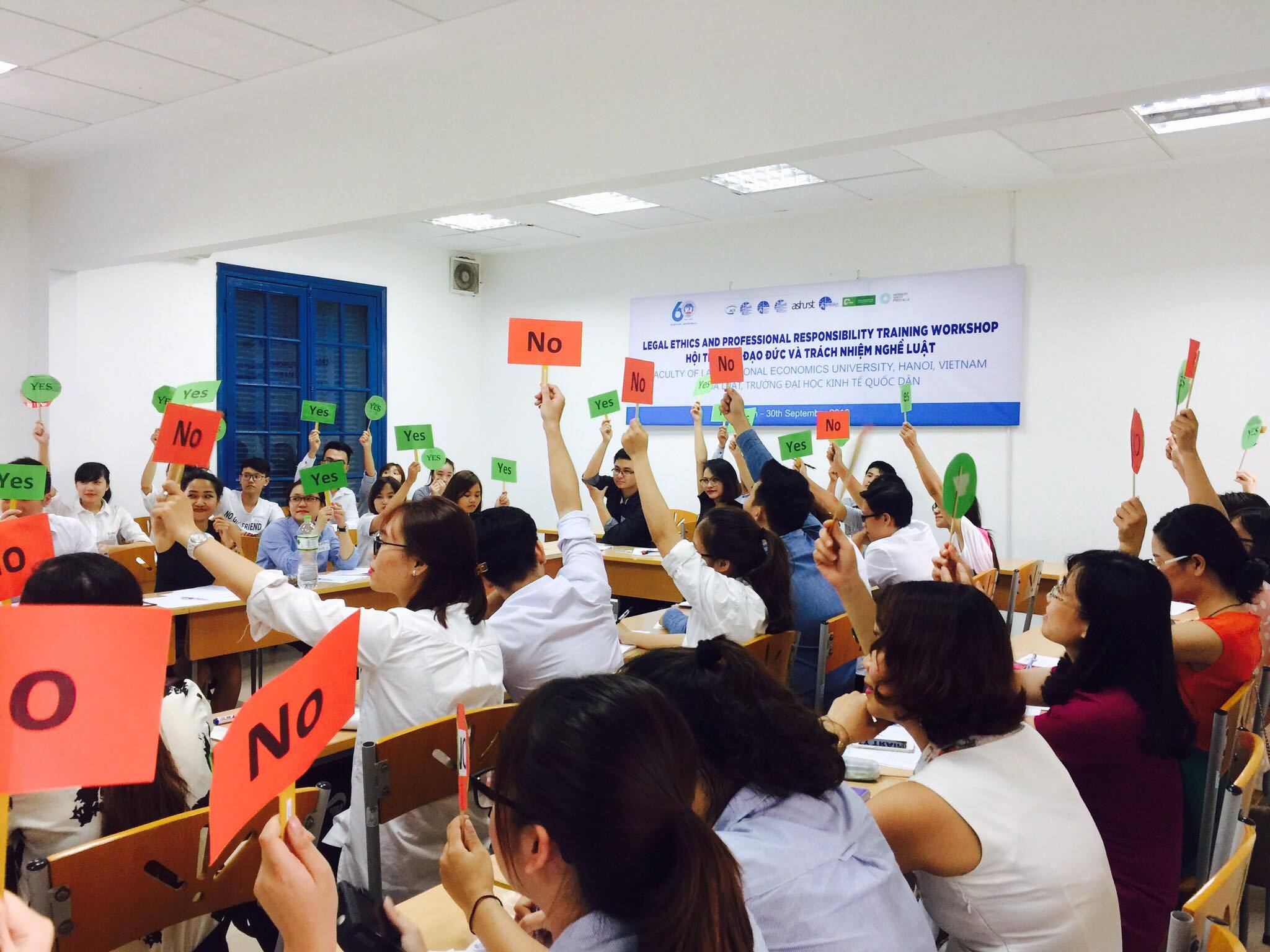 The workshops focused on four core topics, namely (i) the role of ethics, (ii) the duties of a lawyer, (iii) confidential information and (iv) access to justice. In delivering the workshops, the Ashurst team worked closely with Bridges Across Borders Southeast Asia Community Legal Education Initiative (BABSEACLE) team members based in Vietnam, who assisted with real time translations, which was particularly important when encouraging class discussions on hypothetical situations.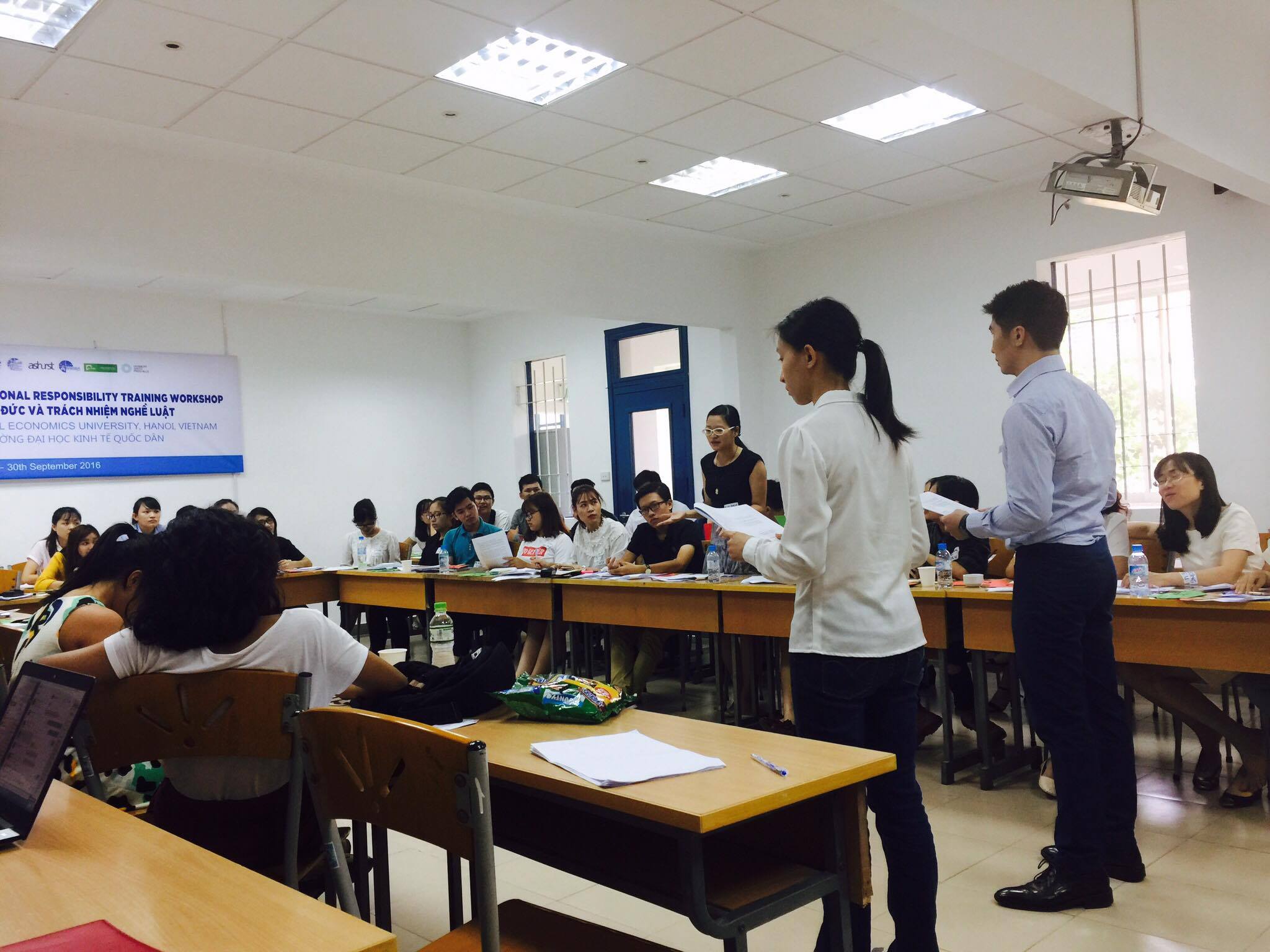 This has been the second time in 2016 that the Ashurst team from Singapore participated in conducting an overseas workshop, the first being in Phnom Penh, Cambodia in April earlier this year. As a comparison between Vietnam and Cambodia, most participants at the Vietnam workshop received formal lectures or training on legal ethics and were comparatively more familiar with the concepts being discussed.  Participants were keen to discuss and explore how these theoretical aspects applied in legal practice and how legal practitioners resolved ethical conflicts on a practical level.
During the workshop, participants were very engaged in the material and this prompted much discussion, with a keen focus on confidentiality and access to justice issues. Confidentiality issues were actively debated, especially with respect to the professional responsibility of lawyers to maintain confidentiality whilst ensuring that access to justice is not compromised. Access to justice issues were highlighted in respect to smaller cities in Vietnam. This sparked lively debate on how this could be addressed and what lawyers and members of the broader society could do to achieve this. The team from Ashurst were very impressed by the quality of interaction: the tension between client confidentiality (i.e., ensuring that information of corporate clients remain confidential) and access to justice (i.e., ensuring that individual clients retain access to the best lawyers despite lawyers being "conflicted out" due to the duty of confidentiality) seemed particularly controversial. The team was heartened to know that in a developing legal system, participants displayed a strong intrinsic sense of doing the "right" thing to promote greater access to justice to lay individuals. The team also felt that certain issues (such as Chinese walls and contingency fee arrangements) drew less engagement from the participants. Given the budding development of the Vietnamese legal system, participants may be unfamiliar with these issues due to lack of exposure. Whilst the team was delighted to share such cutting-edge issues with the participants, the muted interaction was perhaps indicative of the participants' preference to engage with issues closer to their hearts.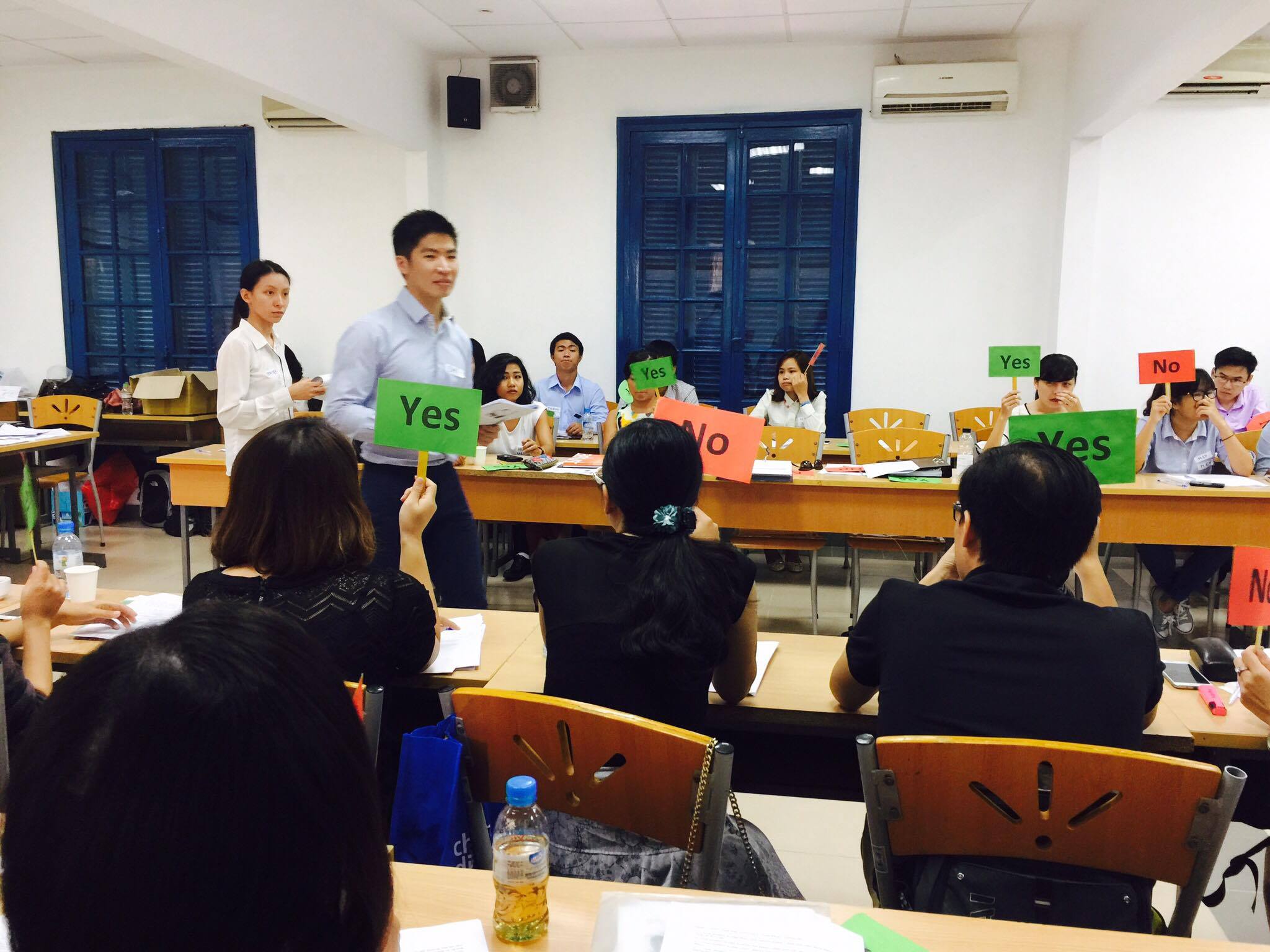 There were approximately 43 participants who attended the workshop and this encompassed a range of ages and experience, from students to senior lecturers and management from various universities. There also were a number of lawyers from Hanoi. In particular, there was a strong attendance from the host university, National Economics University, followed by the Foreign Trade University, Trade Union University and Vietnam National University. The organisers and trainers were also grateful to host lecturers from Hue University who made the 7 hour journey to Hanoi especially for the workshop.
Legal education and ethics has been a core focus for Ashurst, and its continual investment with organisations such as BABSEACLE has been a mutually beneficial relationship. The Ashurst team has been re-energised by assisting with this workshop and has made excellent contacts with tertiary institutions across Vietnam during their time there. Overall, it was an amazing experience for the team and an area of focus that Ashurst would be delighted to continue in the future.
By Zhi Lim, Associate at Ashurst Singapore; SinyeeOng, Junior Associate (International Arbitration) at Ashurst Singapore & Shen Mei Bolton, Legal Consultant (Pro-Bono Coordinator) at Ashurst Singapore