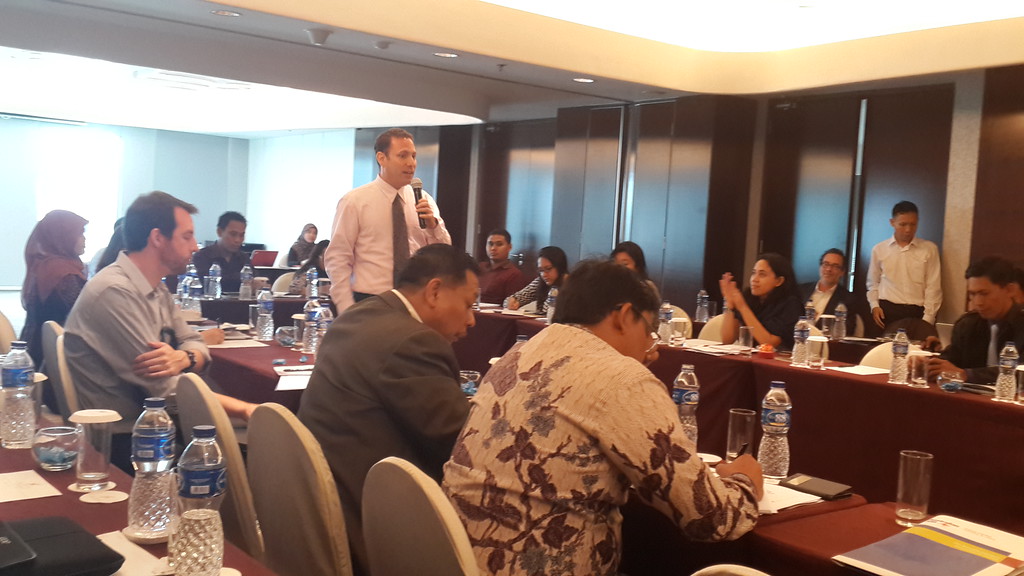 With the ever expanding pro bono movement in Asia gaining amazing traction, it was only a matter of time before Indonesia began to convene formal pro bono awareness raising/training events. The 27-28th of April, 2015, marked the first official national pro bono workshop, which was organized, in Jakarta, by a consortium of organizations, and was supported by the Australia Indonesia Partnership for Justice Project (AIPJ).  BABSEA CLE Co-Directors, Bruce A. Lasky and Wendy Morrish, were there, to assist, learn and share.
This impactful event was attended by many actors in the legal justice sector, including local and international lawyers, bar associations, legal aid and civil society organizations and universities. Many attendees were BABSEA CLE partner organizations and institutions, including the Australia Pro Bono Center (formally the National Pro Bono Resource Center), PILnet, the Indonesian Legal Resources Center, the Australia Law Council, the Jakarta Legal Aid Institute (LBH Jakarta) and the Australia Legal Aid Foundation (YLBHI).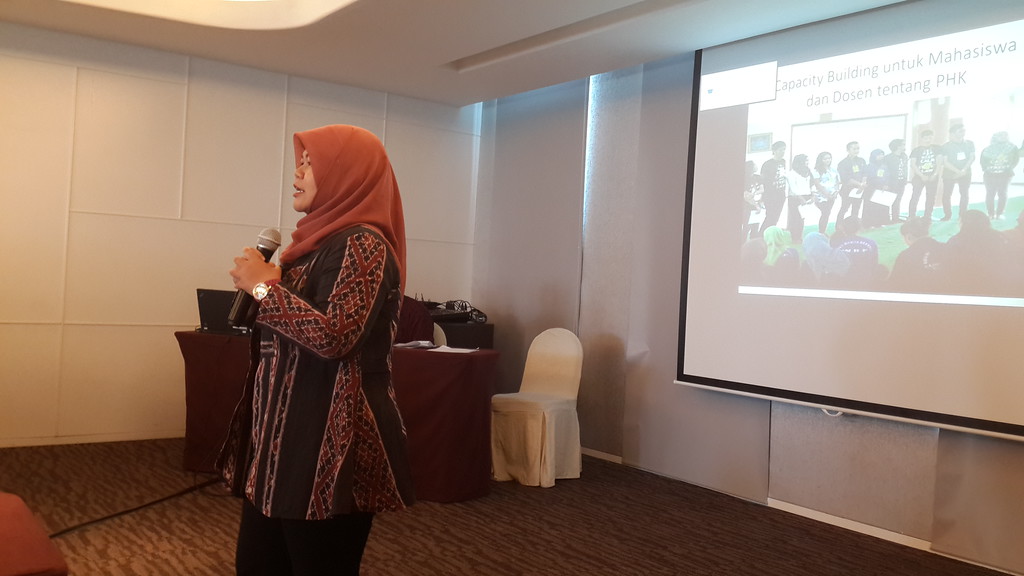 The two day workshop was organized to build upon the legal aid law passed, in 2011, in Indonesia. Although this law greatly expands access to justice, legal aid and services to many poor and marginalized persons, throughout the country, there is still a great deal of support remaining to be tapped. Therefore, AIPJ took a bold step forward, and seized the opportunity to explore an expansive means to formally include pro bono, as a core element, in access to justice, nationwide.
Topics at the workshop included a wide array of relevant thematic areas:
The current context of Indonesian pro bono legal services
Pro bono and legal aid organizations
Pro bono and university law clinics
Pro bono and bar associations
Comparative models of pro bono legal services
Pro bono lawyers in Southeast Asia
Pro Bono Clearing Houses
The Law Council of Australia and pro bono

.

How the potential for Indonesian pro bono work can be increased

?

Strategies to develop stronger Indonesian pro bono services
The Asia Pro Bono Conference and Legal Ethics Forum and the PILnet Asia Pro Bono Forum
Indonesian Pro bono clearing houses
Next steps to strengthen Indonesian pro bono
Much was achieved, throughout two very collaborative days, including an increase in the depth and scope of Indonesian pro bono support, and the likelihood that a Consortium, made up of BABSEA CLE, PILnet and other partners, will co-organize the Asia Pro Bono Week event, in Indonesia, in 2016. Stay tuned for this! Once again, BABSEA CLE was really honoured to be invited and included in this ever widening movement.
By-Bruce A. Lasky, Co-Director
Bridges Across Borders South East Asia Community Legal Education Initiative (BABSEA CLE)