By: Alexis Duecker (BABSEACLE Intern)

As a rising third year student at Drexel University School of Law in Philadelphia, Pennsylvania, USA, I am spending this summer and fall in what some would consider an unorthodox way: I am interning with BABSEACLE in Chiang Mai, Thailand.  Since arriving in Chiang Mai in late May, much of my time has been dedicated to planning for the 3rd Southeast Asia/Asia Pro Bono Conference & Workshop, which will be held from October 2nd to 4th in Singapore.  This year's Conference builds on the incredible successes of both the Inaugural Conference in Laos in 2012, and the 2nd Conference in Vietnam in 2013.  Since the 2012 Conference, this event has gained recognition both within the region and among the wider international community.  Bringing together academics, legal professionals, and students, the Conference seeks to build relationships and networks among like-minded individuals optimistic about the trajectory of pro bono work in the region.  The 2014 Conference is organized by a Local Organizing Committee, primarily the Law Society of Singapore, and an International Organizing Committee, with members from various countries committed to the sustainability and growth of the Conference with each successive year.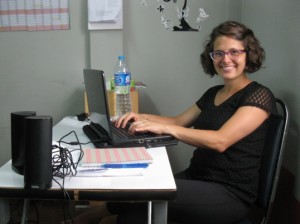 Within a short time of calling for presenters at the Conference, the agenda was packed with a wide range of talented professionals from diverse countries such as Myanmar, Laos, Thailand, the United States, India, Vietnam, Australia, Cambodia, the Philippines, and Singapore.  The Conference will be comprised of several plenary sessions, in which all attendees will participate.  The plenary sessions focus on such topics as "The Role of Bar Associations in Supporting Pro Bono" and "Pro Bono Developments and Opportunities in Asia."  As a supplement to the plenary sessions, Conference attendees will then choose which breakout sessions they would like to attend, featuring more intimate panels discussing topics such as "Funding Pro Bono Initiatives and Measuring Impact" and "Innovation in Pro Bono."  Participants will also enjoy several less formal networking opportunities throughout the Conference, such as coffee breaks featuring booths with highlighted NGOs from the region.
Behind the scenes, planning for the Pro Bono Conference has been very busy and fast-paced.  Having never been involved in the organization of such a large-scale event, I never realized the amount of work that goes into executing such a project.  Every day, I correspond with many people both on our BABSEACLE team and our international partners to ensure that the event will go smoothly.  I have the privilege of working closely with Bruce Lasky, who has patiently guided and taught me by relaying his decades of experience raising awareness and appreciation for pro bono in the region.  I also have the pleasure of working with Bee, a member of the Thai permanent staff and a huge source of knowledge and support, given her experience with the 2013 Conference in Vietnam.  Julie Cheng, a former BABSEACLE intern in Vietnam who is now based in Hong Kong, also works closely with our team and uses her experience in large event planning to help us reach our goals.  Working on the Pro Bono Conference has been a challenge, but one which I am eager to tackle.  Everyone involved is motivated by a genuine desire to foster pro bono service in the region and around the world, and it is an inspiration and an honor to work with such intelligent, hard-working and good people.
For more information on the Conference, please visit
http://www.lawsociety.org.sg/conference/3rdSEAAsiaPBC2014/ or http://www.probonoconference.org/.
 To register, please visit http://www.lawsociety.org.sg/conference/3rdSEAAsiaPBC2014/registration.aspx.
For sponsorship opportunities, including sponsoring regional participants, please visit http://www.lawsociety.org.sg/cpd/pdf/PBC%202014%20-%20Sponsorship%20Package%20%2810%20April%202014%29.pdf.