With the help of the Bridges Across Borders Southeast Asia Community Legal Education Initiative (BABSEACLE) Myanmar team, we got the chance to do an internship training at the White & Case (Singapore) head office for two weeks, starting 16th May, 2016. We are 4th year students at Dagon University, Myanmar.  When we began our internship we didn't have any idea of how the legal profession appears from the viewpoint of an International law firm. At first, we were very worried and nervous. But as soon as we arrived, everybody welcomed us so warmly that we lost our apprehension and everything went well.
We had many training sessions, during those two weeks. This training began with the office assistant manager, who showed us around the office and introduced us to everyone. Everyone we met in the office and worked with were nice and friendly, were highly professional, and really motivated us. For example, when asked for clarifications about the trainings, they answered our questions very patiently.
We did some technology briefing and watched video clips about the history of White & Case. It was all really interesting. Intensive training started on 17 May 2016, we were introduced to the different sub-departments within White & Case- e.g., Introduction to Banking & Finance, the Capital Markets & Restructuring Practice group (trained by Lilian Ting and Krystle Yau), Introduction to the corporate, Mergers and Acquisition practice group (trained by Khabbaz Bella) and the Introduction to the project finance practice group (trained by Izushima Tai). Apparently, there are many different and important roles, within a law firm, which is more than just a law team.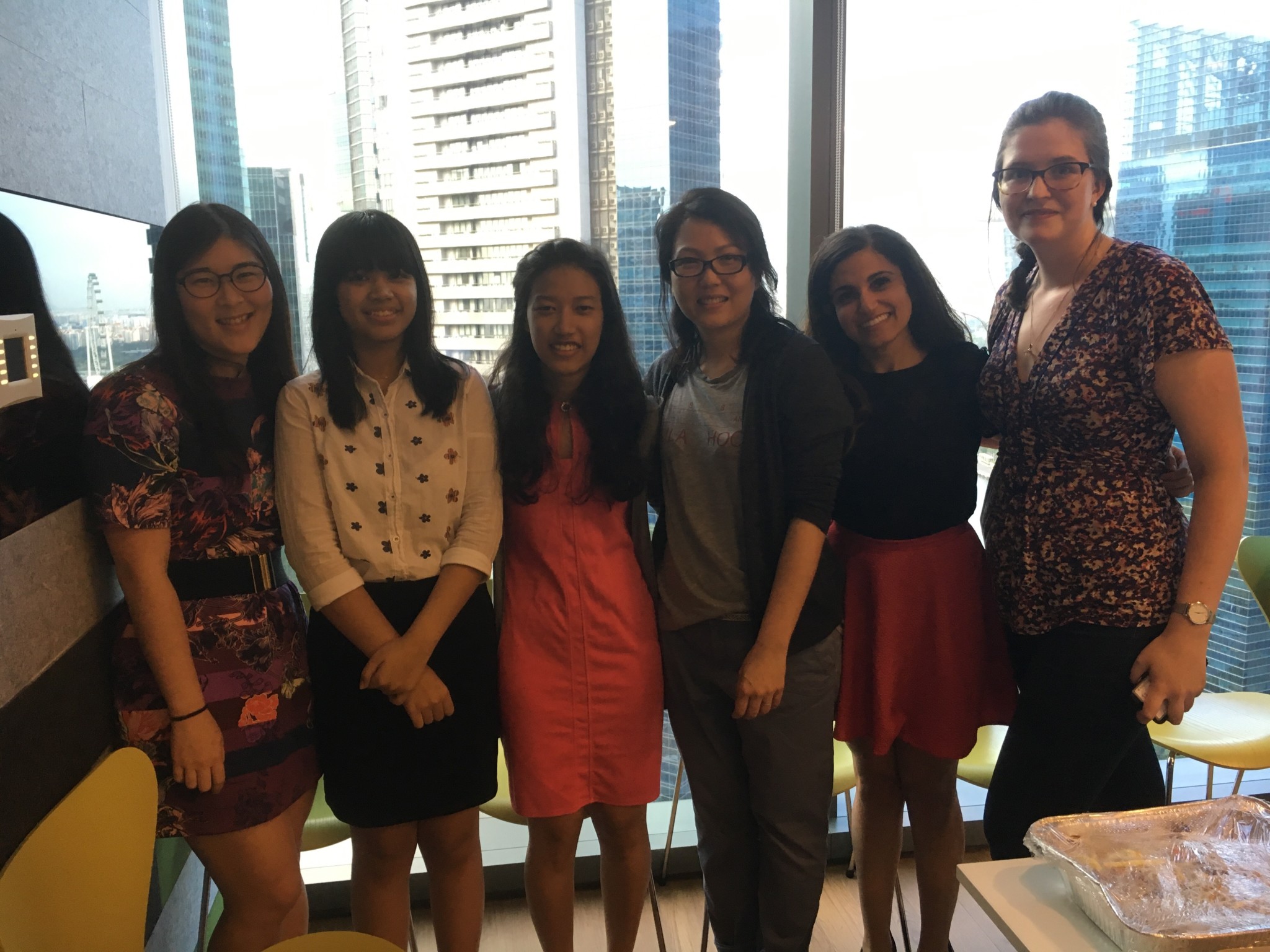 There were two workshops that were really awesome: one was called "Work Smarter – Best practice to Improve productivity, Client Service and Collaboration"; and the other was "Contract Drafting Workshop". The head office connected us to all other White & Case offices, in Asia, and they did a live presentation. We learned that technology is more important than we ever imagined.
During the second week, we went to the Family Court of Singapore, and listened to the trials. Compared to the legal system of Singapore, that of Myanmar has much to improve. We must educate our people more about the law, and how to follow the law.
We met with students from the National University of Singapore and the Singapore Management University and discussed the legal education system of Singapore. This gave us a lots of ideas about how to improve the legal education of Myanmar.
We also improved both mentally and socially; our communicating skills; our ability to use Microsoft office related software; our professionalism; our attitudes towards work and the legal profession; and our legal knowledge. Before learning, we don't know about a professional lawyer's daily life and how an international law firm operates, we could not see "outside the box". This internship gave us the knowledge of how to become a good lawyer.
We sincerely hope that there will be more student internship opportunities, and we are happy and proud of this internship experience. Thanks go to BABSEACLE, White and Case and all those individuals who gave us their support, and/or arranged this internship opportunity. We will always remember their kindness.
By Yadanar Shune Lei & Thi Thi Han