BABSEACLE is pleased to introduce its newest members at the BABSEACLE team.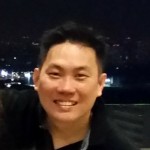 Tan Chew Hung
Director, BABSEACLE Singapore Ltd (From 2015)
Cheow Hung is a director of BABSEACLE Singapore Ltd. He is a director of Beacon Law Corporation, a small Singapore law firm; and heads its pro bono initiatives. He is a general litigator with more than 16 years' experience, with a penchant for taking on criminal law cases. He is a volunteer lawyer with the Criminal Legal Aid Scheme run by the Law Society of Singapore Pro Bono Services Office as well as a volunteer legal adviser at the legal clinics held at the Community Justice Centre Help Services at the State Courts of Singapore. Cheow Hung is also working with National University of Singapore Law Faculty and the Humanitarian Organisation for Migrant Economics in a project to provide free legal representation to foreign domestic workers facing criminal prosecution. He joined the BABSEA CLE family after meeting Bruce, Wendy and Yuet Min at a talk and has since been continually inspired by the bridges across borders we build with each activity we organise or take part in and the wonderful people we meet who believe in pro bono publico.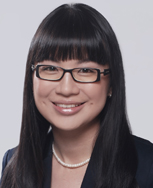 Yuet Min Foo
Director, BABSEACLE Singapore Ltd (From 2015)
Yuet Min has been a director of BABSEACLE Singapore Ltd since it was incorporated in 2011. She graduated from the National University of Singapore with an LL.B (1st Class Hons) in 2006 and is currently an Associate Director in the Dispute Resolution department of Drew & Napier LLC in Singapore. She is a volunteer lawyer with the Criminal Legal Aid Scheme of the Law Society of Singapore and has served a number of years on the Executive Committee of the Society of International Law (Singapore). Prior to joining Drew & Napier in 2008, Yuet Min was a Justices' Law Clerk at the Supreme Court of Singapore. Yuet Min's interest in pro bono work started when she was an undergraduate. She was one of the founding members of the NUS Pro Bono Group and while doing pro bono work in Cambodia in 2006, she met Bruce Lasky. That started her involvement with BABSEACLE, which she has found to be a very fulfilling and rewarding experience.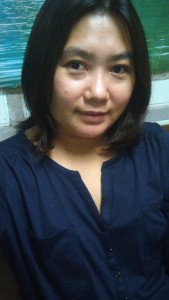 Thin Mar Nyo
Accountant for BABSEACLE Myanmar (From December 2015 to January 2016)
Thin Mar Nyo graduated from Yangon University of Distance Education, and majored in Mathematics. She also holds an accounting diploma holder from the London Chamber of Commerce and Industry (LCCI), and has more than ten years experiences in the Finance and Accounting field, about seven years with International non-profit and non-governmental organizations and five and a half years, in the private sector. She looks forward to improving her English communication skills.