Michelle Yockelson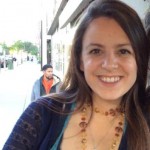 Michelle Yockelson grew up in Eugene, Oregon, USA.  Her involvement in social justice began in 2006 when she started a genocide awareness club in her high school.  In 2007 she travelled to Ghana and worked with the village Elders and Queen Mothers to address the lack of school teachers in the village.  She helped build dormitory housing for the teachers, eliminating the 10 mile round trip journey that it  took to visit the school.
 Through studying conflicts in Africa, Michelle learned about the philosophy of Ubuntu and studied that philosophy in her undergraduate degree.  Her thesis for the Politics Department focused on Ubuntu and the democratic principles that it exemplifies, such as community participation and leadership accountability.  Michelle also completed a capstone for the Peace and Politics Department that focused on human security as a solution for positive peace in the Middle East.
Michelle has completed her first year of law school at Robert H. McKinney School of Law in Indianapolis, Indiana.   She is pursuing a certificate in Civil and Human Rights Law and she is very excited to be working with BABSEA-CLE this summer, in Chiang Mai, Thailand and in Myanmar.
Joane Theodule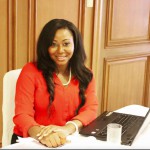 Joane Theodule is a third year law student at Indiana University Robert H. McKinney School of law in Indianapolis, Indiana who holds a master's degree in public administration from Florida A&M University and a bachelor's degree in political science from Bethune-Cookman University.
She believes that interning with Bridges Across Borders Southeast Asia Community Legal Education Initiative (BABSEA-CLE) will allow her to explore some of the educational issues surrounding legal ethics at the grassroots level in a way that cannot be gained in the United States. She is looking forward to working with BABSEA-CLE and to utilizing her legal, writing and advocacy skill, in order to help it reach its missions.
Furthermore, the experiences that she receive as an intern, will expand her worldview and multicultural perspective, which are essential for effective advocacy on behalf of her international and United States constituents.
Mohsin Kaleem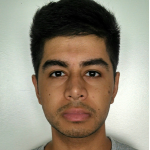 My name is Mohsin Kaleem, and I am a 21year old undergraduate student from Los Angeles, California. I'm in my third year at University of California, Los Angeles, with hopes of going to UCLA Law School. In my undergraduate studies, my major focus is on Political Science and Management, and my minor focus is on Entrepreneurship. I'm passionate about law, because I believe, if implemented correctly, it can help provide unbiased justice to marginalized and privileged, alike. Laws are the foundation of any stable society, and help establish the character and norms of that society. They help to preserve and advance the ideas of a society, and work to build the basic pillars that keep a society afloat. In our multicultural and globalized world, there exists a possibility, for those deprived of  basic legal knowledge, to rise up and experience the value of justice. I will be working with Bridges Across Borders Southeast Asia Community Legal Education Initiative (BABSEA CLE), in Myanmar, and helping to promote the importance of legal education, through a structured Clinical Legal Education (CLE) English curriculum. My work will be with a number of universities and will assist in helping to develop the essential capacities of law teachers to communicate CLE principles and methodologies, in English. It is my goal, during this internship, to help BABSEA CLE create a curriculum that can strengthen legal education, in Myanmar, so that Myanmar can strengthen its rule of law.