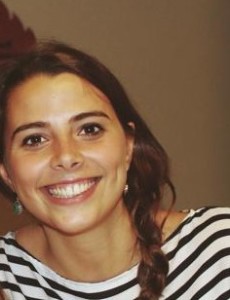 Camilla Caron_Intern for BABSEACLE ( Mid January – Mid July, 2016)
Camilla Caron is a recent Masters graduate from the Radboud University. Originally from Milan, Italy, she studied Development Studies, in the Netherlands. Last year, for her Master's Thesis project, she went to Thailand, for a 3 month field trip, in order to research the living and working conditions of Burmese migrant workers, in the fishing industry. Prior to coming to Thailand, she interned in Milan, for Terre des Hommes, a Swiss NGO that focuses on children's rights and the need for education.
She enjoyed her experience in Thailand so much, that after her graduation, she decided to move back. She is excited to live in Chiang Mai, mid-January to mid-July, 2016, and to start this new adventure, at Bridges Across Borders Southeast Asia Community Legal Education Initiative (BABSEACLE), so that she may strengthen her knowledge about access to justice, in Asia, and learn the practical work of a dynamic NGO. Through this internship, her interests in human rights and her attraction to the Asian continent will merge. She strongly believes that this experience will be deeply instructive, and improve her professional skills and personal capacities.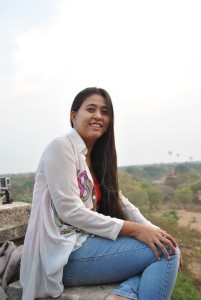 Cho Mie Aung_Programme Assistant for BABSEACLE
My name is Cho Mie Aung and I have Diplomas in Engineering, Management and Administration and  Global English, with 16 years of experience in Administration and Customer Services. I've also obtained a degree, in physics, from Yangon University of Distance Education, Myanmar.
Having worked in various office environments, I've planned and organized a wide range of events, for different companies, which has enriched my organizational, networking and team work skills. I am also a hard worker, flexible, pay attention to details, and I'm quick to develop new skills and eager to learn from others.