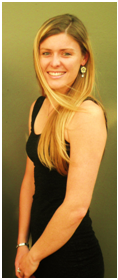 My name is Tracey Atkinson, and I am from East London, South Africa. Last year, I graduated from the Nelson Mandela Metropolitan University (NMMU), where I received an LLB (law degree). I was an intern with Bridges Across Borders Southeast Asia Community Legal Education Initiative (BABSEA CLE), from January until May of this year, and I enjoyed volunteering with BABSEA CLE so much that I decided to come back, and I am now permanent staff, as the Regional CLE Legal Support Officer, in the BABSEA CLE Chiang Mai office. My responsibilities are to write reports to UNDP and USAID, about programmes that they help us support. I also write project proposals, help with English Language translation for the BABSEA CLE team, as a whole, and co-ordinate and communicate with our Myanmar and Laos teams.My CLE background, at NMMU, includes: a compulsory Street Law module; one semester dedicated to Pro Bono Law Clinic work; and another semester dedicated to teaching aspects of the law to communities of at least 300 people. In doing Street Law South Africa, I realised that this kind of work is extremely important, and I am honoured to move forward, with BABSEA CLE, in this field.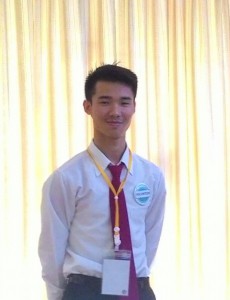 My name is Bounthy Xaechao, from Xayyabouly province, in northern Laos and I am currently in the Vientiane capital. I am a final year student, at the the National University of Laos (NUOL) Faculty of Law and Political Science (FLP), and joined its Clinical Legal Education (FLP CLE) program, as a first year volunteer, in 2013.I started working with Bridges Across Borders Southeast Asia Community Legal Education Initiative (BABSEA CLE), as a Junior Legal Fellow, in September, 2015, which supported by American law firm White & Case. My responsibilities for BABSEA CLE are: office organizing; working with the CLE Clinic Director and CLE Committee; money management; budgeting; reporting; monitoring and evaluating CLE projects; assisting a Senior Legal Fellow; assisting in the supervision of CLE student volunteers; the placement and supervision of BABSEA CLE interns and volunteers, in Laos, and helping with any other necessary actions that will achieve the objectives of BABSEA CLE, in the development of CLE programmes, for the FLP, BABSEA CLE in Laos and regionally.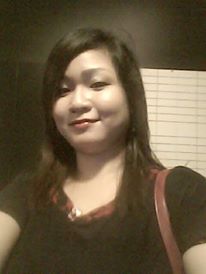 Khaing Thwe Sint grew up in Yangon, Myanmar and is a student member of the Association of Chartered Certified Accountants (ACCA). She also holds a diploma in Accounting (LCCI), a diploma in Computerized Accounting (MYOB), and a BA from the University of Foreign Languages (French major). After 5 years of work in the Accounting  and Finance Field, she is very excited to start work, as an Accountant, beginning 1 October, 2015,  for Bridges Across Borders South East Asia Community Legal Education Initiative (BABSEA CLE), in Myanmar.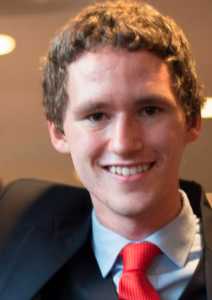 Mark Smith arrived at Bridges Across Borders Southeast Asia Community Legal Education Initiative (BABSEA CLE), on September 17th, unsure about what to expect, but ready to help out. Originally from Canada, he spent 15 years growing up in the United States, then the final 3 years of high school, at United World College of South East Asia (UWCSEA), in Singapore, and now he is very excited to be joining the team here in Chiang Mai. He joined the UWCSEA law society. In its inaugural year, now hopes to continue, in similar fields when he continues his studies.Mark has been accepted into the University of Toronto, for the 2016 academic year, and hopes to study International Relations, at Trinity College, for his undergraduate degree. With a keen interest in issues relating to rights and laws, Mark believes BABSEA CLE will provide him with invaluable first-hand experience, regarding how people work in different countries, and how they provide access to justice and pro bono education.In the coming months, Mark will look to contribute as much as possible to BABSEA CLE operations as the team works on the Access to Justice Weekend as well as the ongoing projects around the region.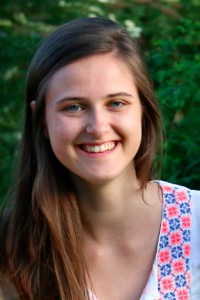 Emma Koster is 19 years old and originally from the Netherlands. In August 2013 she moved to Singapore, where she recently graduated from UWCSEA after two years of the International Baccalaureate (IB). She is currently doing a 1/2 Gap Year, as she will be attending the University of Melbourne (Australia) in February 2016 to earn a Bachelor of Arts, studying Media and Communication as her major and Law and Justice as her minor. She has always had an interest in Law and Justice so this internship seems to be the perfect opportunity to strengthen both her skills and to get a look behind the scenes of pro bono work. Emma will spend the first 3 months of her Gap Year at Bridges Across Borders South East Asia Community Legal Education Initiative (BABSEA CLE) in Chiang Mai, Thailand. She will be helping with the Access to Justice Weekend, which takes place from 21/01/2016 to 24/01/2016 and the Knowledge Product: a short documentary about Myanmar CLE programmes and a how to guide for other universities to develop their CLE programmes. During the last 3 months of her 1/2 gap year, she will most likely travel to New Zealand and Europe.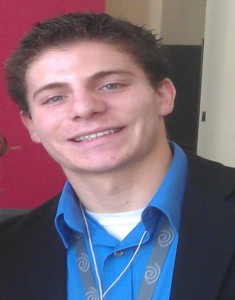 Jordan Kronen is originally from Miami, Florida, USA, but now lives on the west coast of the US in Olympia, Washington. He graduated in 2014 from Pacific University in Oregon with summa cum laude honors and majored in Politics and Government with a History minor. Prior to coming to Thailand, Jordan interned in the United States Senate in Washington D.C. where he worked primarily on environmental and educational legislative issues for U.S. Senator Jeff Merkley (D-OR). Jordan is extremely passionate about education and has worked for the Oregon Education Association in the Oregon State Capitol where he helped lobby state representatives for increases in education funding and comprehensive teacher pension reform. He volunteered with the Oregon Special Olympics where he trained and coached incredible athletes on the fundamentals of basketball, soccer, and team work. After his internship with Bridges Across Borders Southeast Asia Community Legal Education Initiative (BABSEA CLE), he will be teaching English in Malaysia on an English Teaching Assistantship Grant (ETA) that was obtained through the U.S. Student Fulbright Scholarship Program. Jordan looks forward to engaging in meaningful work in Southeast Asia, in aiding BABSEA CLE to promote access to justice, and in helping to spread the benevolent work of pro bono.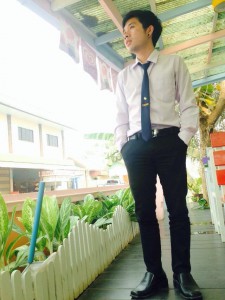 My name is Sitthichai Chumphulai and my nickname is Day. I come from Chiangrai and I'm currently studying English for specific purposes (English for business) as a fourth year student from the Faculty of Humanities at Chiang Rai Rajabhat University.I started interning for BABSEA CLE on 10th August 2015 and will conclude my work on 30th October 2015. I feel very happy to be working with BABSEA CLE because everyone here is very friendly and they have provided me with incredible support throughout my internship. BABSEA CLE offers unique opportunities for me to gain new skills, improve my English language proficiency and grow as a person.I am very fortunate to have had this experience with a phenomenal organization.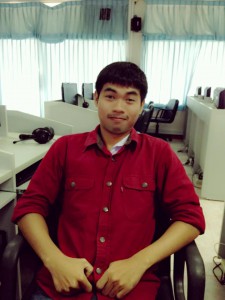 My name is Wisatorn Arpai and my nickname is Teh. I'm currently studying at Chiang Rai Rajabhat University and am a fourth year student. My major is English, specifically for businesspurposes. I am originally from Phan District, Chiang Rai, Thailand.I now live in Chiang Mai and work as an intern for BABSEA CLE. I started my internship on the 10th of August, 2015 and will finish on the 30th of October, 2015. I'm working for Bridges Across Borders South East Asia Community Legal Education Initiative (BABSEA CLE) because I love to meet new people and because this organization, being an internationally oriented one, provides a tremendous opportunity to meet diverse individuals from around the world. This experience has significantly aided me in the improvement and development of my English skills. Due to my curiosity and admiration for western culture, my future aspiration is to one day become a chef, specializing in western cuisine.

I hope to gain new experiences and further my English skills while simultaneously constructing life-long friendships with the terrific people from BABSEA CLE.