As the Access to Justice (A2J) Events Initiative Coordinator for Bridges Across Borders Southeast Asia Community Legal Education Initiative (BABSEACLE) I can definitely say that this year's 2nd National Myanmar CLE Mock Trial Event, that was held February 6th and 7th, in East Yangon University was really amazing. Thanks to the February 4th and 5th Myanmar CLE Mock Trial Workshop, held at the same university, the students were well prepared, and showed solid skills, during the different steps of the CLE mock trial, such as interviewing, argumentation skills, reading, case theory development, etc.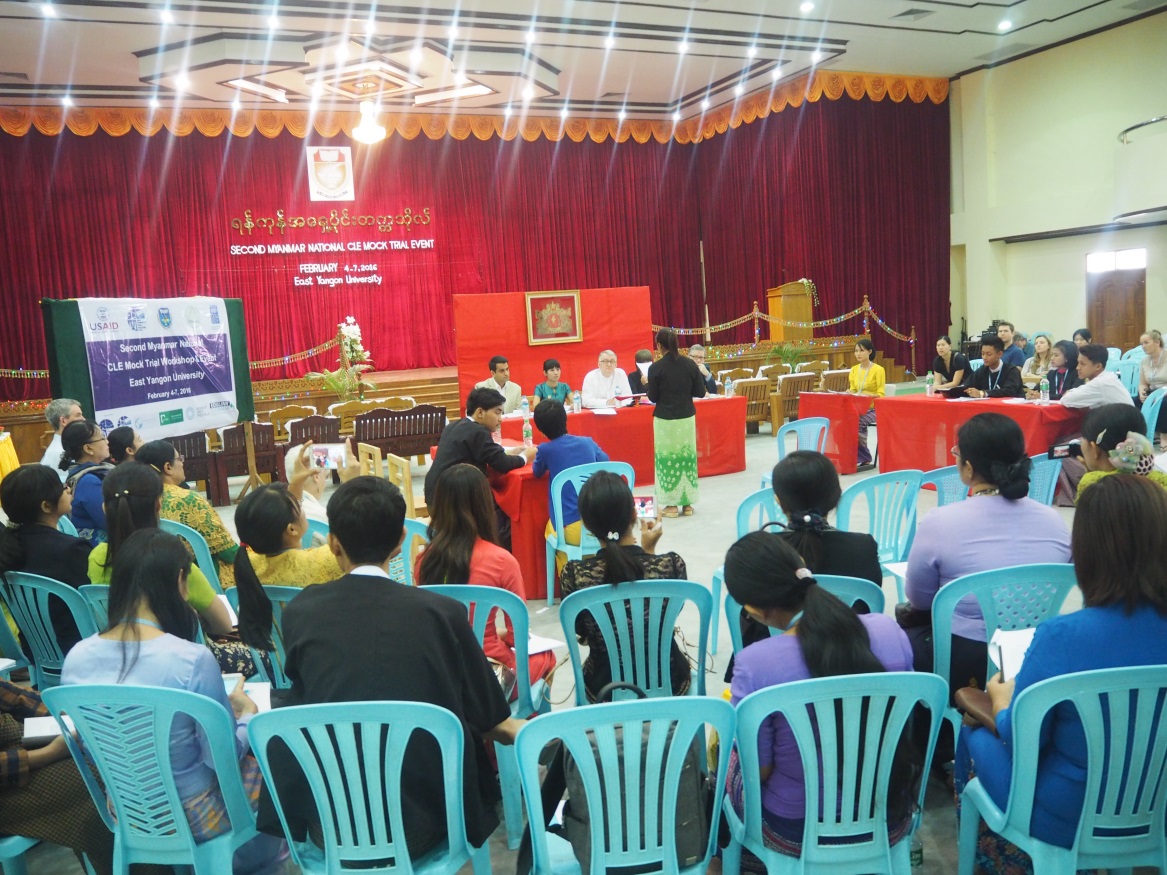 The Myanmar CLE Mock Trial Event was completely different from my mock trial experiences, when I was a law student more than 4 years ago. This was clearly exemplified a month later, during a similar CLE mock trial that was held in Phayao, Thailand, where I was able to assist more actively. At this follow up event it was obvious to me that my skills and ability to assist with the training of a CLE mock trial advanced a lot.
One of the major challenges I previously faced was organizing the different CLE mock trial steps. I used to participate in CLE mock trials, but I never helped with the organization of a CLE event. I overcame this challenge by collaboration and good communication with the Myanmar team that planned the event. We worked hard together, learnt from each other, and in the end, I think that we made a great collaborative team.
I was really impressed by how much Myanmar students respect their lecturers. During the CLE mock trial, all participants, trainers, students, lecturers, and team members were really interesting and inspiring. Facing a different culture, was an inspiring and stimulating experience, for me, as well.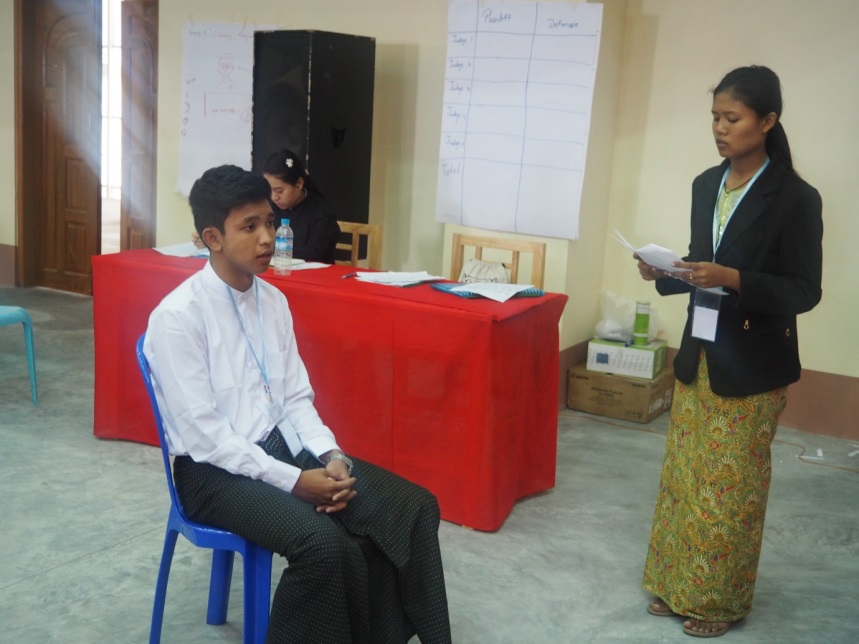 Overall, the thing that impressed me, the most, was Myanmar culture, especially within East Yangon University. It was my first time in Yangon, and I was overwhelmed by the kindness of people, which was a new experience for me.
Events, like these, are great networking opportunities, especially for our BABSEACLE family, to come together and create stronger bonds with each other.  I felt privileged to be a part of this entire experience.
By  Suphamat  Phonphra, A2J Events Initiative Coordinator for BABSEACLE