I fell in love with Thailand, during the three month winter of 2015, in Bangkok, while on a research project. When I went back to Europe to finish my studies, it took me a little time to realize how much I felt attached to Thailand: it's delicious food; its cozy environment; and the breathless landscapes. Thus, when I got the opportunity of interning, for Bridges Across Borders Southeast Asia Community Legal Education Initiative (BABSEACLE), in Chiang Mai, I immediately packed my stuff, and I left my city, Milan, to come back to the land of smiles.
At first, I was a little bit worried. After all, BABSEACLE is an access to justice non-governmental organization (NGO) that focuses its work on strengthening the rule of law and clinical legal education programs, in the region, and I haven't studied law, my background is Social Science studies. I also had such a great time, living in Thailand, last year, that I was afraid I would never be able to equal it. Now, 6 months later, I am more than happy to state that I was wrong about both my concerns.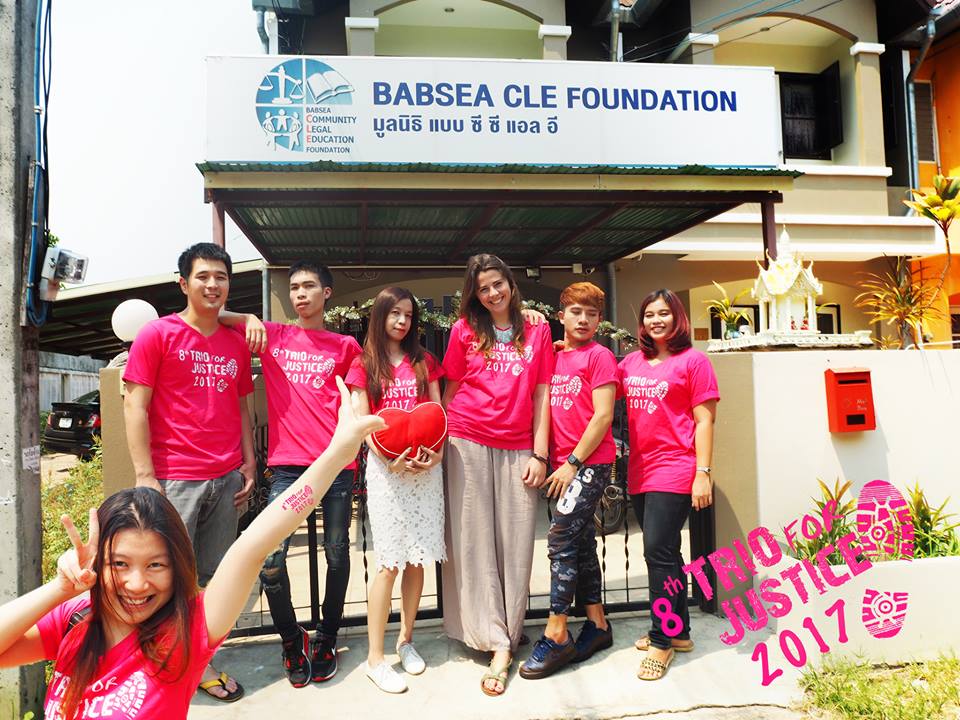 Although during my time with BABSEACLE I did not always fully understand all of the issues the organization focuses on, or fully participate, I didn't feel limited by my weak law background, because I was a BABSEACLE intern. That meant I was part of a social movement that fights to strengthen social justice education, and spreads human rights awareness, which are topics that I fully interest me and I am passionate about.
During these 6 months, I had the chance to be involved in different projects. The kind of work that I did was really multitasking, and included: writing reports; helping write advocacy papers; organizing events; editing newsletter 's articles; updating websites; and conducting community teachings in disadvantaged communities. Some of these tasks strongly improved my communication, writing and time-management skills. Moreover, this experience helped me to get a general perspective of the human rights situation, the problem of the region and the hands-on experience on how an NGO works, in the Asian context. It also gave me the opportunity to get in touch with lots of talented and passionate people, from a wide range of backgrounds. It's surely true that BABSEACLE builds bridges, connects different actors and encourages collaboration in the hand-to-hand battle to strengthen access to justice, in the region.
This was not my first exposure to a professional work environment, but so far, I can easily say that the BABSEACLE Chiang Mai office is probably the best that I have worked in, thanks to the lovely 6 faces of my Thailand team mates, (See the photo below – plus Tracey, who was already gone when we took this picture). What makes this place so special is the energy, trust, joy and dedication of these genuine people.
A big thanks goes to the Myanmar team, who warmly hosted me in the BABSEACLE  Yangon office, for a couple of weeks, in February. We collaborated for some projects, during the whole period of my internship, and we enjoyed an amazing weekend trip to Bagan!
The familiar environment of the office, the enriching internship program and the beauty of Chiang Mai – a lively city full of natural gems, relaxed vibes, with a wide choice of bars, restaurants and coffee shops- made my 6 months here something to definitively remember.
By Camilla Caron, BABSEACLE Intern