By Danielle Oxford
Flashback two years. I am in Mae Sai, Thailand, working with an NGO that battles human trafficking along the Thai-Burmese border.  I witness chil-dren treated as commodities to escape from the cycle of poverty and debt in which most of families remain trapped. One of my students is coerced back into sex work overnight, leaving me feeling overwhelmed by immense anger and sorrow. But in the midst of terrible struggle, this NGO was rising to the challenge to provide a solution. That's when I realized: perhaps I should, too. I decided to attend law school in order to fight for justice for people around the world who do not have the power to fight for themselves.
So I was skeptical about whether or not BABSEA CLE's method of approaching human rights issues would be effective. However, after only a month of interning at the organization, I fully believe in what BABSEA CLE is doing.  While I am more familiar with direct services NGO work, BABSEA CLE essentially empowers communities… even countries.
Not only is BABSEA CLE providing access to justice for individuals by helping to establish legal clinics at partner universities, it is sparking systematic change throughout the legal education systems in the region. Thus, unlike the NGO I worked for in the past that assisted individuals, BABSEA CLE attacks the problem of access to justice in an active and sustainable way.
This internship experience is far from typical in that it is giving me the opportunity to see how social justice work can have real and tangible results. This is more valuable than working on functioning cases, because it allows me to be part of a mission that is greater than myself. I have been able to interact with real people in real situations, and empower them through educating them about their legal rights.  We have also been working with diverse projects encompassing a variety of at-risk populations. The issues we have explored include everything from pre-trial detention to transgender sex worker rights. No day is really the same at BABSEA CLE.  The environment at BABSEA CLE is unique in that the staff and the volunteers are international and speak a variety of languages. What binds the diverse crew together is devotion to a hope of achieving justice and freedom for all.
BABSEA CLE is teaching me how to be a great lawyer, providing me with the knowledge to empower people, to save lives and to restore individual liberty and dignity. I truly believe that the world is full of extraordinary hope and boundless potential where it is often overlooked. This externship with BABSEA CLE has allowed me to move towards becoming the change that I so desperately want to see in the world.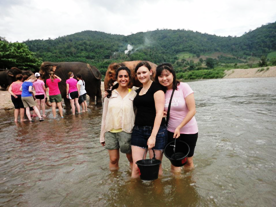 "Here we are at Elephant Nature Park, where we fed and washed elephants all day! The elephants here have been rescued from bad situations. We really enjoyed our day in the park, and we learned a lot about these amazing and adorable creatures." – Guang Yang, China, Indiana University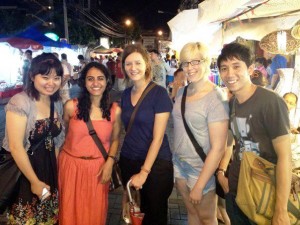 "The Sunday Market captures the cultural mosaic that Chiang Mai offers. The streets are alive with artists, musicians, handicrafts, and delicious street food, presenting visitors with infinite opportunity for adventure and amusement. I leave smiling every time I go." – Danielle Oxford, USA, University of Texas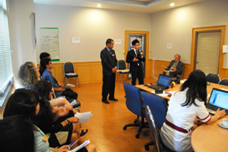 "As a recent high school graduate, I still find it almost unbelievable that I was given the opportunity to be in the team teaching a CLE workshop to the law faculty at Mae Fah Luang!  In many countries, it would be unheard of to bring a group of law students to make a presentation to distinguished faculty members and the dean! Our visit became a real proof of the power of CLE and BABSEA CLE methods and, for me personally, a great lesson confirming that youth can bring change to the world."-Son Tran Tuan, United World College of South East Asia.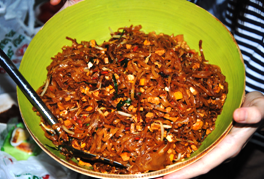 "If I had to chose one meal for the rest of my life, it would have to be Pad Thai… And nothing beats a real, homemade Pad Thai made by the Thai BABSEA CLE team and served at a warm and friendly 'International Dinner" at BABSEA CLE House." – Ellen Rehnberg, Sweden, Mount Holyoke College
"Thank you for all the serious work and fun times! Most of all, thank you for the strong team spirit and caring support from everyone at BABSEA CLE!" – Ashumi Merchant, USA, University of St Louis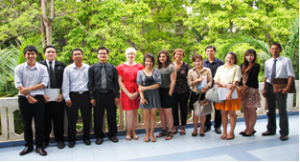 "It was great to have the interns bring the Pretrial Detention Workshop to the university where I had been working with clinician Michelle Langlois. It made me feel proud… and connected to both Phayao and BABSEA CLE in a special way." – Andree-Anne Menard, Canada, University of Montreal