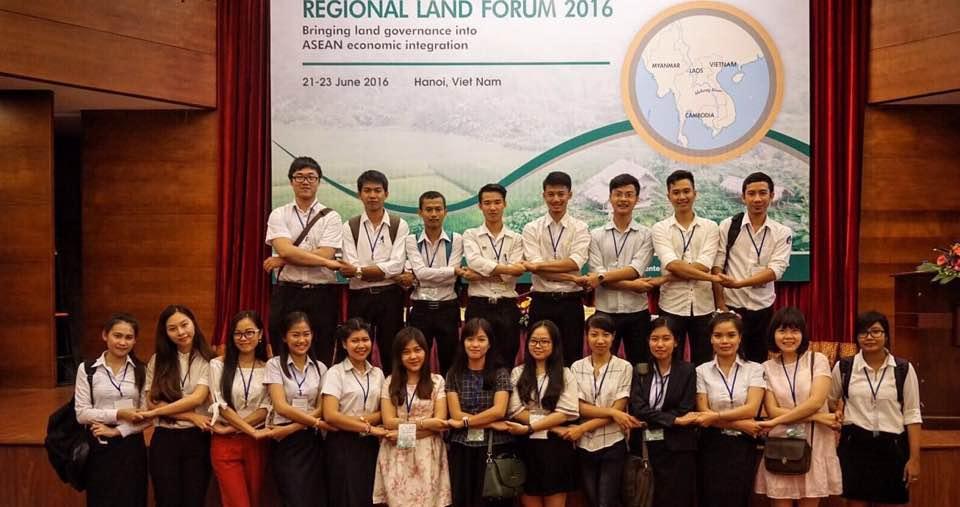 The first Mekong Region Land Forum was held in Hanoi, the 21st to 23rd of June, 2016, and was organised by Mekong Region Land Governance, Deutsche Gesellschaft für Internationale Zusammenarbei and Institute of Policy and Strategy for Agriculture and Rural Development. The Forum was a platform for dialogue and information sharing of solutions for the Mekong Region, on the key land governance challenges, experiences and lessons that are affecting vulnerable groups, including smallholder farmers, minority groups and women. It specifically focused on proposing topics for increasing economic development and exploring the Association of Southeast Asian Nations economic integration policies, especially for Cambodia, Laos, Myanmar and Vietnam, in the context of large scale investments, particularly agricultural, and related foreign direct investment.
The forum aimed to design appropriate land policies and practices in the Mekong Region, reduce poverty, improve  nutrition, increase economic development, and support family farmers, so that they can be secure, make good decisions on land use and land management and acquire appropriate and equitable access to agricultural land forests. Appropriate land policies are crucial for the economic and social development of Mekong region countries. Recent and ongoing changes in land use, in line with important objectives of socio-economic development, are creating problems and creating conflicts, which affect rural people's lives.
More than 250 participants represented concerned countries and different stakeholder groups: government representatives; academia; civil society; private sector; development partners and international organizations.
Some example session topics were:
Land Policy Dialogue
Monitoring Land Policy
Private sector Responsible Investment
Land Governance Data Tools
Conflict Transformation
Policy Dialogue Agricultural Investment
Indigenous People's Rights
Recognition of Customary Tenure
Women Land Rights
Pavina legal trainer of BABSEACLE said that, "it's important to have student attendees, from the Mekong region, exchange strategies about how to overcome challenges. They will learn that it's okay to share, and that such strategies may be useful to overcome their own problems, in the future."
By FLPCLE students, students for Agriculture