By Le Minh Nguyet, University of Economics and Law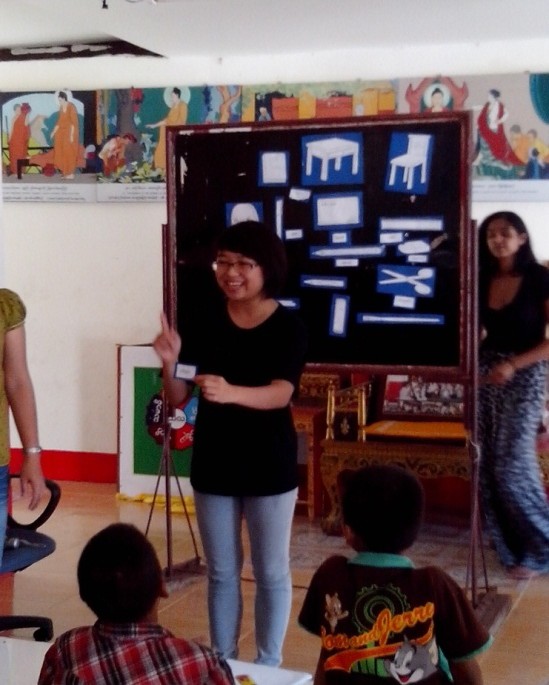 Knowledge, Experience, Love and Memory…
Everything can be erased but memories And what I have after one month in Chiang Mai are my memories.
While one m  onth was not a long time, that time has been the most meaningful experience I've ever had.  I arrived on July 7 with my partner, Nguyen. Arriving on that day was a great way to spend my 20th birthday.
My first week was full of new interesting things. I had heard about Islam from some Malaysian students who followed the religion. All Muslims practice five things as acts pf worship. . Fasting is one of them, and it lasts one month. This means they are only able to eat and drink after sunset. It was really a new thing for me. On Friday, l had a wonderful experience. I hiked Doi Su Thep with all the interns. I couldn't believe I reached the top! I was so exhausted during the hike, but I kept saying, "I CAN DO IT! I CAN DO IT!". It really worked. I finished my trip. I don't know how to express the feelings I had at that time. I developed a stronger belief in myself and learned that I can do anything if I keep trying. After that, we visited the Wat Doi Su Thep, which is very beautiful with its unique Thai construction.  The view from the temple was really good. I was so happy! Each week I had a different, interesting experience with people there. The way we worked together on many BABSEACLE projects such as Wildflower, PBC and Trio for Justice made me want to be able to stay longer. Among projects I joined, I liked Wat Sai Moon's teaching the most because the children there were so good and lovely. They really enjoyed my lesson, which made me happy since I felt I was helping them to learn. Also, my partners were great! Although we came from many countries (US, UK, Canada, Laos, Thailand, Myanmar and Vietnam for example), I felt like there were no barriers between countries barriers nor was there a race barrier. We   just tried our best to make our teaching the best it could be. I loved the time I spent with them
Trio for Justice is a marathon and another big BABSEACLE project.  It is going to be held next year, but everyone has already begun working hard to prepare for it. Last year, the 4th Trio for Justice was such a big success, that we wanted to make the 5th much better. It is a meaningful and exciting event; I hope I can be there when the event happens.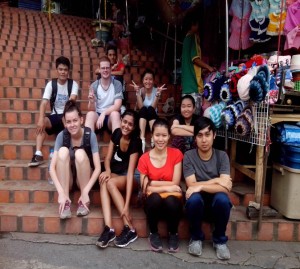 BABSEACLE offices left in my mind a great deal of knowledge and love.  Words cannot express my appreciation and love. My time in Chiang Mai was the most wonderful experience I've ever had. I was in such a new working environment but you all helped me to adapt quickly to new changes. Staff, volunteers, and interns were all so friendly that I felt as though we had been old friends forever. In our daily life, we co-operated agreeably by working and sharing empathetically