By: Bounleuth  Xaphakdy_Laos Lecturer
It is impossible for me to write about all of the things that I have learnt from my 8 week placement in Australia. I gained lots and lots of knowledge, experiences and ideas. Also, I met lots of people who are very kind, generous and wonderful and who were always willing to help and support me. Not only have I have learnt a lot about Clinical Legal Education (CLE),I now also understand more about what a legal center is like.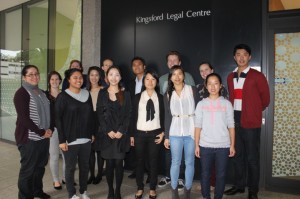 Kingsford Legal Centre (KLC) is located at the University of New South Wales, Sydney, Australia and it is the most successful legal center in New South Wales. I spent 7 weeks there observing the operations of KLC in terms of casework and non-casework. I gained more knowledge about legal advice, especially the processes of handling the casework and non-casework in a clinic. Moreover, I gained more skills on interviewing and file management as well as note taking. During my placement, I have done a lot of reading about clinics and the work that they do. For example, there are almost 40 policies which divide into 5 categories such as Client/Legal Practice Policies, Staff Policies, Student Policies, Safety Policies and Miscellaneous Policies. Furthermore, I also read the case files of both case and non-casework so that I could understand more about case files.
I had an opportunity to attend classes with KLC's students, which was very useful for me in preparating to have CLE classes in Laos at the Faculty of Law and Political Science, Clinical Legal Education (FLP CLE). As we are currently developing a CLE syllabus at FLP CLE therefore, I can use these experiences to help design the FLP CLE class in the upcoming semester.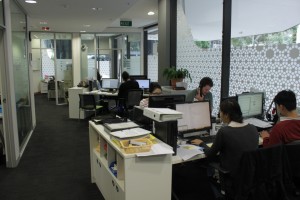 In order to gain more knowledge and experiences, I also got involved with the outreach programme with solicitors and students from KLC, where I was given the opportunity to sit with clients and observe all the processes of advising. I also attended the evening advice sessions once a week depending on my schedule. These sessions were held every Tuesday, Wednesday and Thursday evening from 5pm-8pm. I met many pro bono solicitors who came to work as volunteers at the clinic and I had a chance to talk to them and observe them giving legal advice to clients.
Another experience that I will never forget was an opportunity to visit to both the DLA PIPER and Herbert Smith Freehills offices, two big law firms in Australia. I gave a short presentation about CLE in Laos, focusing on FLP CLE. I enjoyed being able to share information about legal education in Laos to both law firms' lawyers. At the meeting, they were very interested in the clinic in Laos and wanted to help somehow in terms of support and training opportunities at FLP CLE.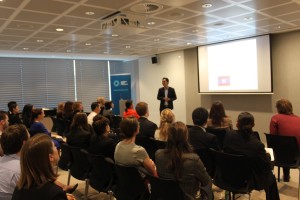 FLP CLE is developing a syllabus in order to have CLE as an accredited course at the Faculty of Law and Political Science, National University of Laos, however, there are many issues to be considered, such as expertise, human resources and financial support. To reach our goals andpromote the CLE programme to other Law Schools in Laos and the region and promote pro bono ethics and pro bono work to students and lawyers, we really need concrete cooperation from internal and external partners such as BABSEACLE, Lux-Development, White and Case, DLA Piper, Herbert Smith Freehills other partners in order to become a model Legal Clinic in Laos. I am very grateful for the support these partners, along with my university, which gave me the opportunity to meet people from many of these institutions and organisations and look forward to working with them in the future.