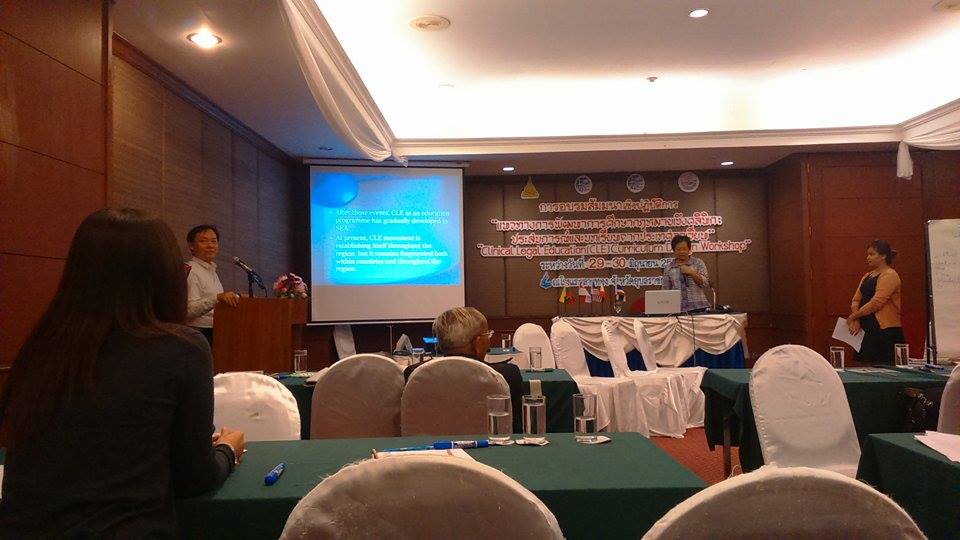 The CLE Curriculum Design Workshop that was held, 29 – 30 June 2015, at the Laithong Hotel, Ubon Ratchatani, Thailand was a first for us. We were very excited to get the chance to meet international law teachers from Thailand, Myanmar, America, Austria, Indonesia, Malaysia, Singapore and the Philippines.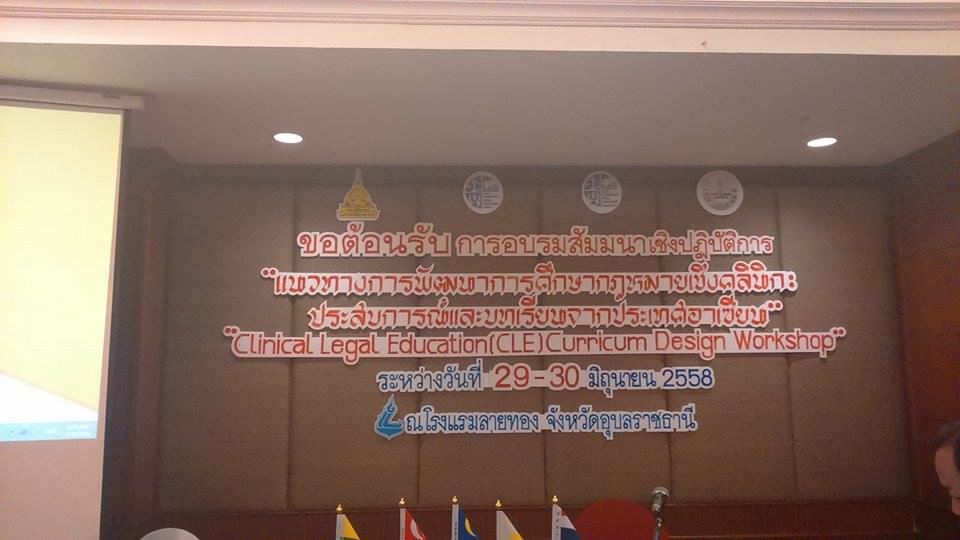 Before attending, we looked forward to interacting with these international law teachers, since they are quite experienced in curriculum design and lesson planning. As expected, this workshop provided a great opportunity to meet and discuss ideas with expert teachers, to share CLE experiences, and to learn much from each other, including how to implement specific CLE models, such as Externship, In-House Legal Consultation Clinic and Community Teaching.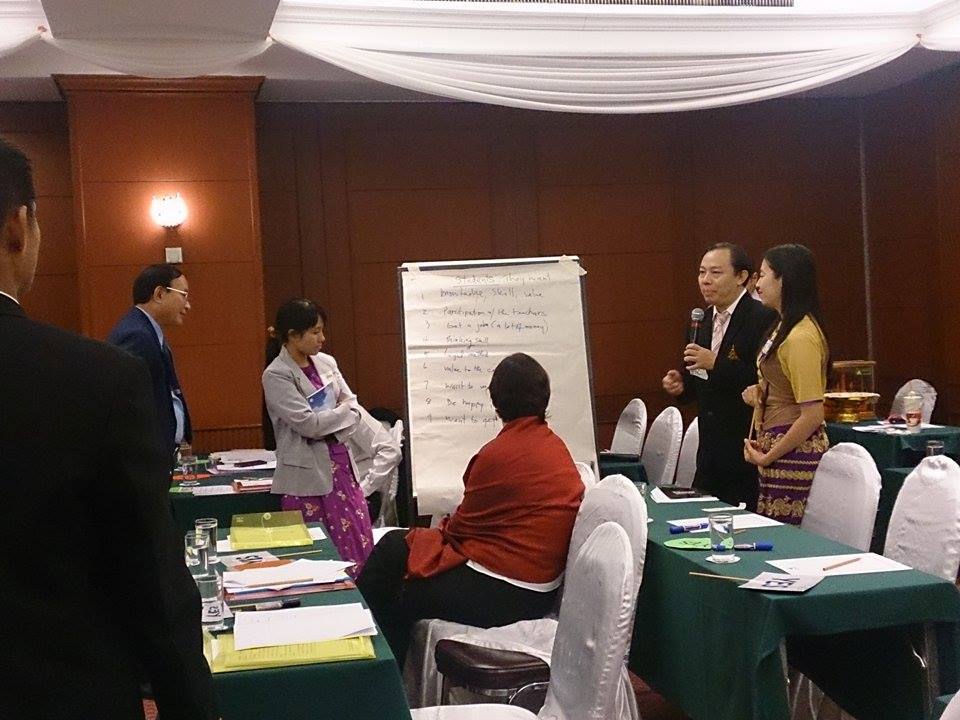 For example, we discussed what the legal curriculum educational goals of different groups should be, and explained to each such group about the respective roles played by students, law faculties employers, the public, and others. From these discussions, we had the opportunity to share many of our opinions and to become more familiar with each other.
CLE session models taught us much about the advantages and disadvantages of different law clinic structures: although National University of Singapore (NUS) legal clinics are entirely elective, it is compulsory that all students complete 20 hours of pro bono work, before they may graduate; Legal Ethics is a compulsory course, at Chiang Mai University (CMU), and one professor supervised four law clinic students; community teaching is optional, at the University of Malaya, but before going into the community, students need to choose placements, and complete lesson plans, under the supervision of their professor (this lesson plan is similar to the CLE lesson plan format, and the internship program offers students the opportunity to increase their knowledge of the law); and third or fourth year Filipino students must complete 240 pro bono hours in a law firm (a very memorable fact).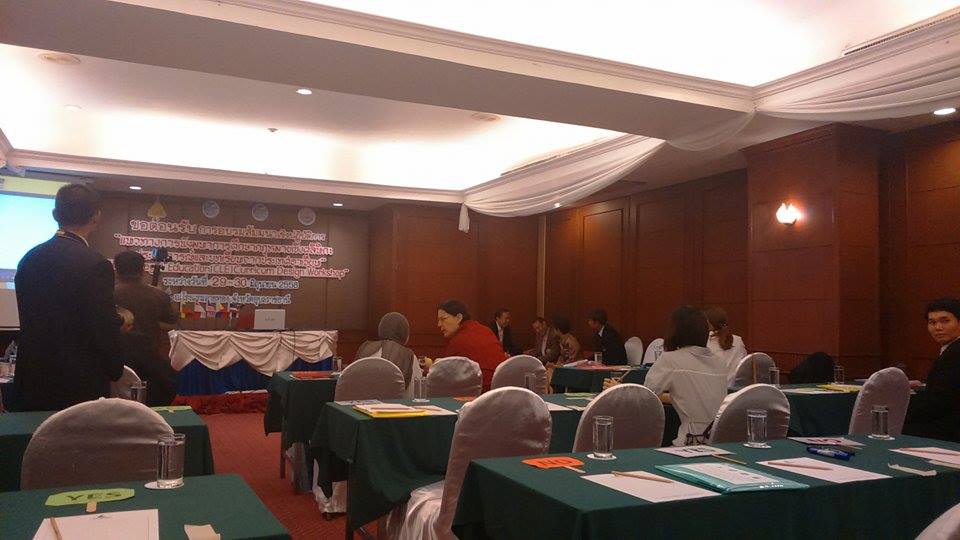 Many workshop activities helped us to create a lesson plan, and to design a course that included goals, weekly topics, activities, content materials, a course title, credit hours, assessment of the CLE program, evaluation and feedback. All participants were not only very interesting by themselves but were also interested in discussing these matters together. At the workshop's end, one Bridges Across Borders Southeast Asia Community Legal Education Initiative (BABSEACLE) team member Suphamat Phonphra (Bee) and Professor Panarairat Srichaiyarat, from Khon Kaen University, introduced the Southeast Asia Clinical Legal Education Association (SEACLEA). They then spoke, with participants from Ubon Ratchathani University, about working with SEACLEA and the Thailand Clinical Legal Education Association (THAICLEA).
Overall, the two-day CLE Curriculum Design Workshop was a huge success, and was very meaningful, because it explored new knowledge, our experiences and happiness. It also represents a significant CLE milestone,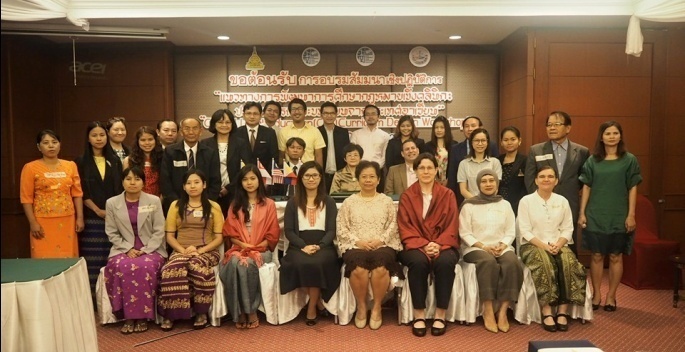 Please see some of the photos which show how at Ubon Ratchatani where we were able to develop the curriculum and lesson planning skills that we will bring back to our home universities.
By Myanmar Law Teacher Team:
Dr Khin San Maw, Yangon University of Distance Education (YUDE)
Dr Than Than Nwe, Monywa University
Dr Kyi Phyu Oo, Dagon University
Daw Khwar Nyo Oo, Myitkyina University
Daw Yin YaWai Phoo, Mawlamyine University