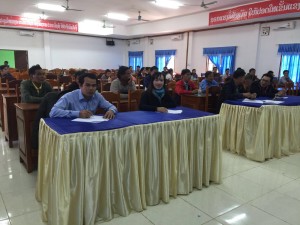 Between the 24thof January and the 2ndof February 2016, representatives from The Faculty of Law and Political Science Clinical Legal Education(FLP CLE) went to the North of Laos, Luangnamtha and Oudomxay Province, to do a 2day training of trainers (for each District) to 29 village leaders of 3 different districts: Sing District, in Luangnamtha Province, and Lar and Namor Districts in Oudomxay Province. These trainings were supported by The European Union thru Care International. The workshops were attended by more than 261 village leaders, including  the head of the village, duty dead of the village, the woman's union, the elderly,  the police of the village, the village land unit, the youth unit and village mediation unit.
The activities were run by Ajan Souliyanh Loun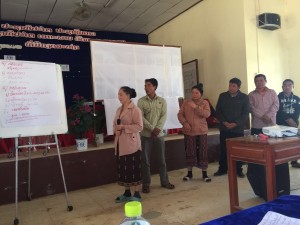 chantha, the Director of the FLP CLE, and the FLP CLE team members, who trained the participants. "The TOT trainings are focused on implementing the awareness of the villagers using CLE Methodologies to train the village leaders" Said Ajan Souliyanh Lounchantha.

The workshops were focused on how to make a CLE lesson plan. There are 7 main Steps: Topic, Outcomes, Knowledge, Skills and Values, Interactive methods, Materials and Evaluation. During the first day participants learnt how to create a CLE lesson plan. During the second day participants were divided in two groups and had to create their own CLE lesson plan and then they had to give feedback to the other group.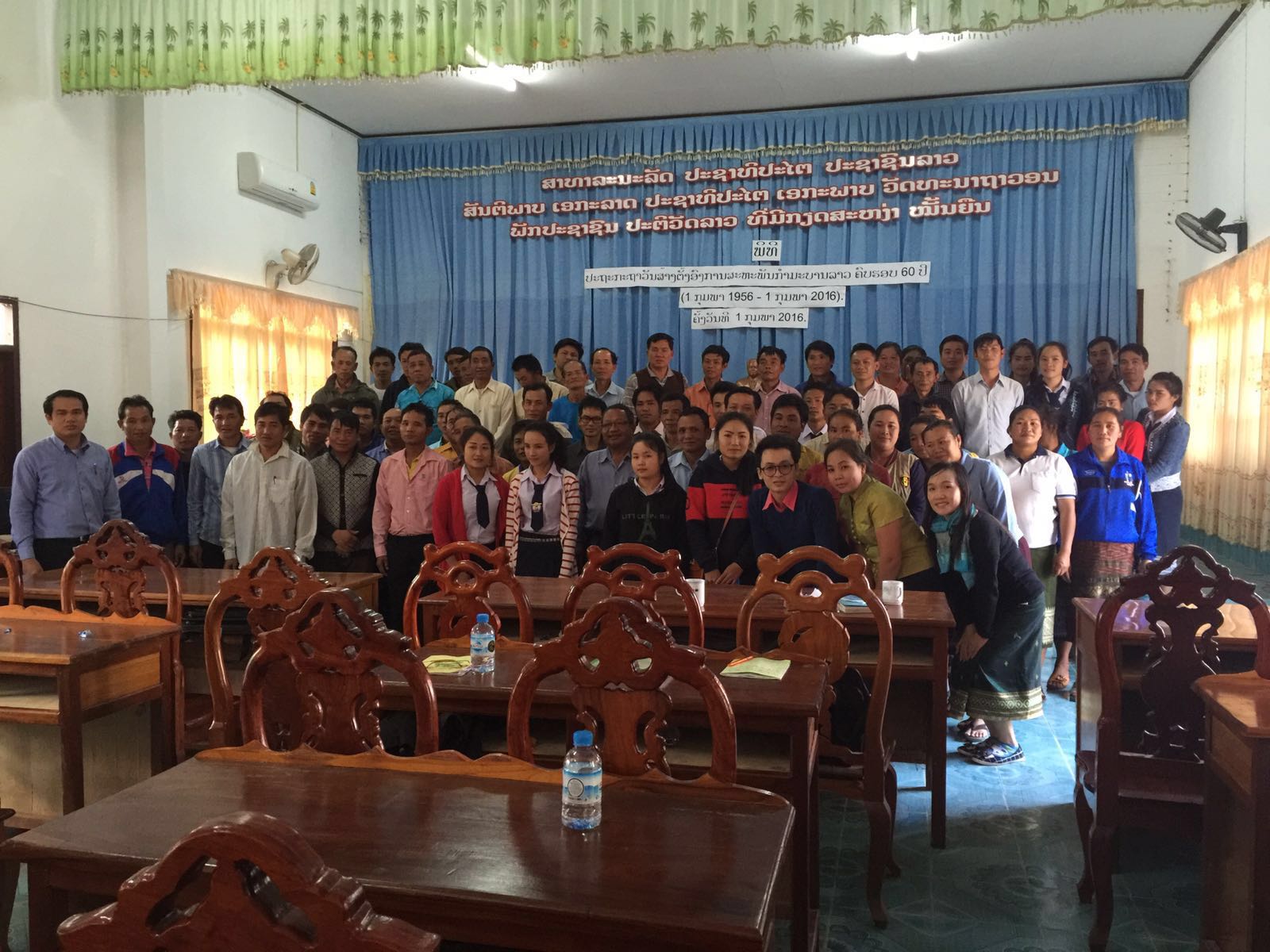 This activity was a great successes and
the participants were actively involved in every session. The FLP CLE team is now waiting to see how the village leaders will use the knowledge and experience they have learnt to raise the awareness and to teach general legal knowledge to their villagers.
This activity also supports the Parliament and Government Campaign on the implementation of "Rule of Law".
By PangthongXayyavong, FLP CLE Lecture and Pavina Thephithuck, BABSEACLE Laos CLE Programme Coordinator
Support by:                                                                         Collaboration by: