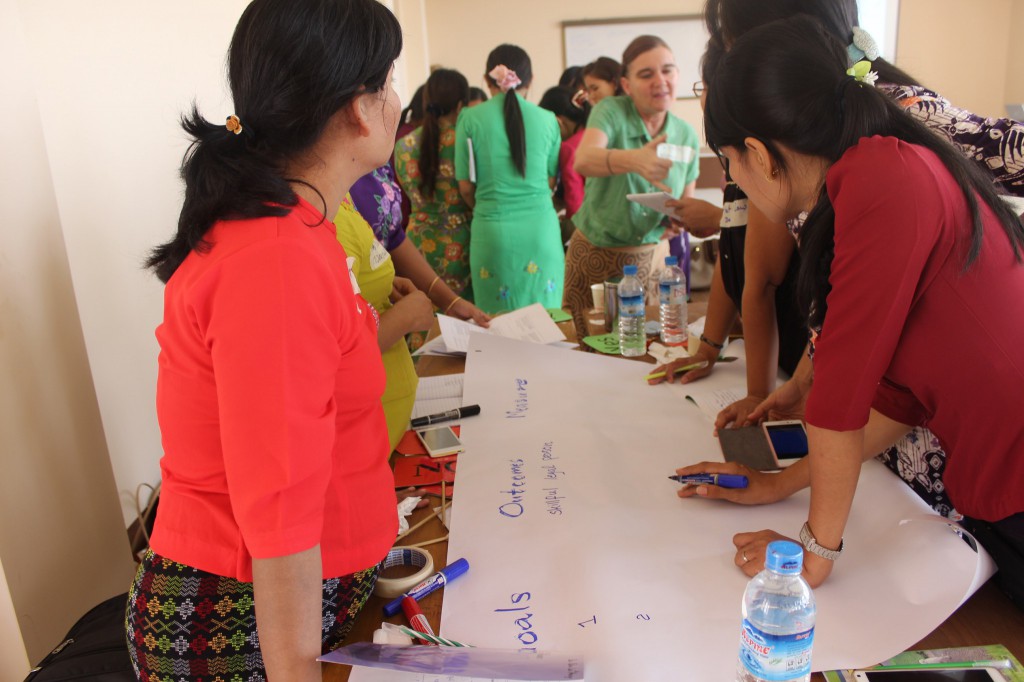 Building on the overwhelming success of last year's inaugural Summer School event, participants from all 18 university law faculties in Myanmar came together for the 2nd Myanmar National Clinical Legal Education (CLE) Summer School, May 11-15, 2015 at Taungoo University. While the first Summer School introduced the concept of CLE and the various types of CLE program models that universities can develop (mock trial, community teaching, externships, and in-house consultation clinics), this year's event went further and focused on the structures, skills, and values that a CLE program needs for sustainable success. More than 70 participants attended the 5 day workshop including 6 international trainers. Dr. Yin Yin Win, lecturer at Yangon University, participated as a co-trainer, whileU Tin Oo, Chairman of Taunggyi District Election Sub Commission & Part Time Lecturer at Taunggyi University, and UNDP representatives Caitlin Reiger, Christina Beninger, and Zaw Min Naung, attended the events. The Summer School was co-organized by Bridges Across Borders Southeast Asia Community Legal Education Initiative (BABSEACLE), DLA Piper/New Perimeter, Herbert Smith Freehills (HSF), and was supported by the United National Development Programme (UNDP), USAID, the Myanmar Ministry of Education, and EDUlink.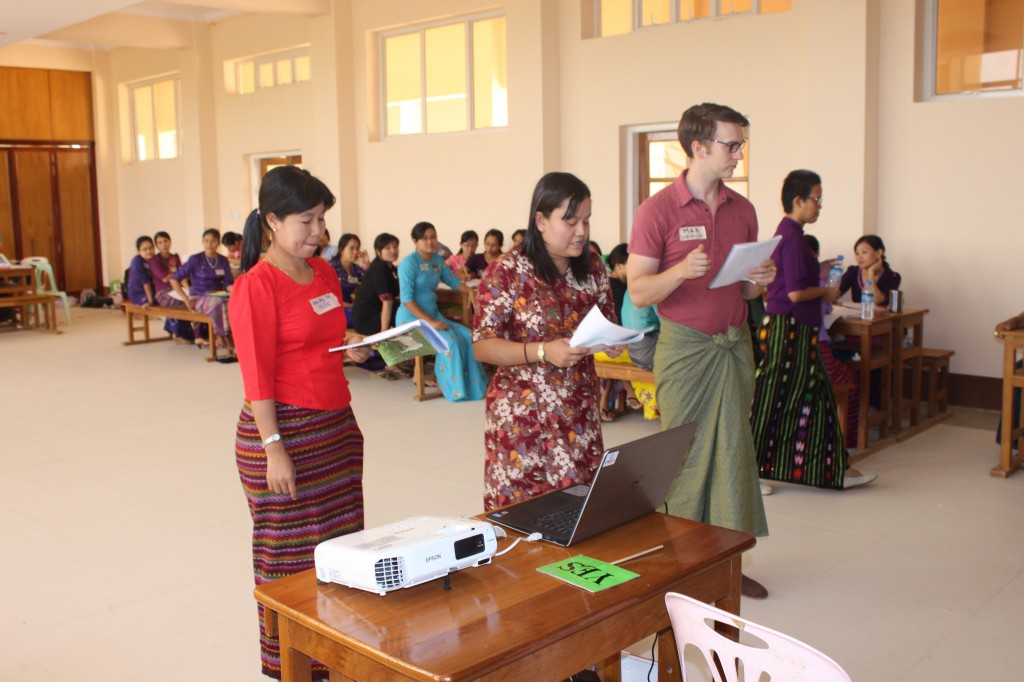 The participants and trainers were warmly welcomed by speeches from U Tin Win, Speaker of Bago Region, Dr. Tin Tun, Rector of Taungoo University, Caitlin Reiger, Chief Technical Advisor with UNDP, and Bruce Lasky, Co-Founder of BABSEACLE. After the opening ceremony, participants from each of the 18 law faculties in Myanmar presented the 3-year strategic CLE programme plans for trainers and attendees. The presentations showcased how ambitious and eager each university is to implement CLE and also served as a valuable opportunity for participants to strengthen their own CLE programs through the strategic plans of other universities.  In addition, the participants developed their teaching capacity by presenting in a new environment e.g Myint Nandar Thein, Assistant Lecturer at Taungoo University, stated "My experiences at the CLE Summer School have helped me to increase my teaching skills and improve my teaching methods."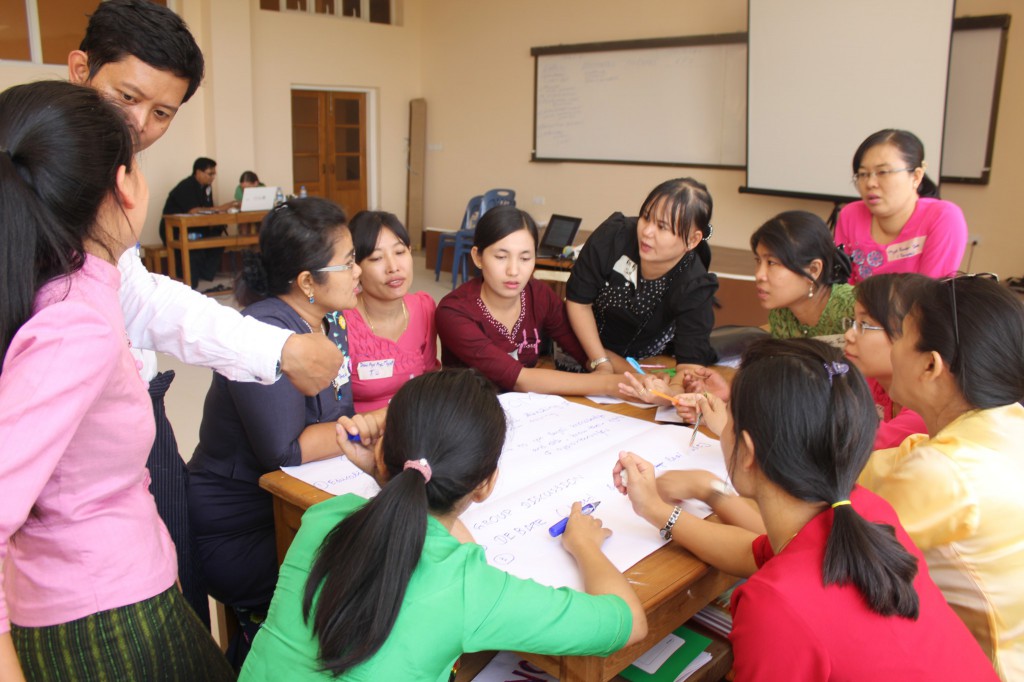 On the second day of the Summer School, the focus was shifted to building skillsets and instilling core CLE values. Jonathan Liljeblad, Lecturer at the University of New England (Australia), led several sessions on Monitoring & Evaluation (M&E), which included an emphasis on interviewing, note taking, data management, and other skills that are useful beyond the CLE context.  By the end of the session, everyone understood how important M&E is to demonstrate the success of CLE and how to apply M&E to their own programs.  Jonathan Liljeblad was very pleased with the level of participation during his sessions and stated "It was very educational.  I learned many things. But it was very busy and I wish I had the time to learn even more."
Subsequent sessions focused on topics such as report and proposal writing, client intake, and mentoring. In keeping with CLE methodology, each session was interactive, built off one another included energizer activities, role plays, brainstorming sessions, case studies, and other participatory tactics and referred back to previous lessons. For example, the session on proposal writing included frequent reference to previous lessons on M&E and report writing, as these activities are key components of writing a successful CLE program proposal. The skills-building sessions had a clear impact on the participants, including Su Su Latt, Assistant Lecturer at Myitkyina University, who said "I got to know the ways to systematically write a report and the kinds of reports we need to do for our program. When I have to write a report, I now know the importance of links and connections between goals and the plans we will make."
The successful event helped all 18 Myanmar law faculties make significant strides in the implementation of effective and sustainable CLE programs. The 5-day event packed in a large amount of information with which the participants actively engaged throughout the week and took another big step in the journey towards thriving CLE programs across Myanmar.
"This study/report/audio/visual/other information/media product (specify) is made possible, in-part, by the generous support of the American people through the United States Agency for International Development (USAID). The contents are the responsibility of the grantee and do not necessarily reflect the views of USAID or the United States Government."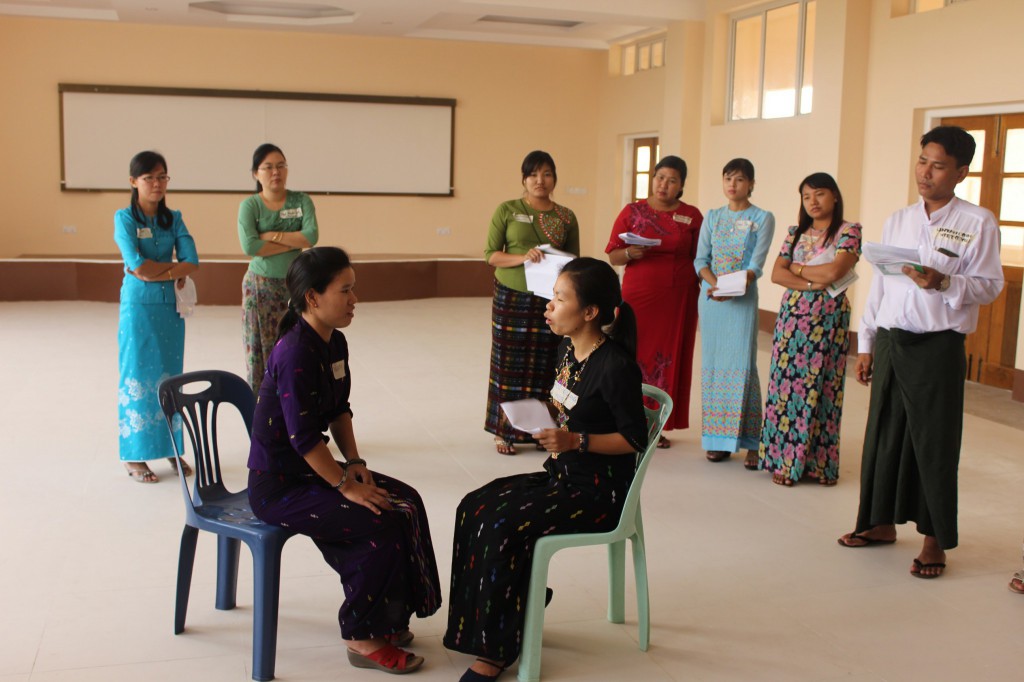 By Maxwell Abbott, CLE/Legal Support Officer, BABSEACLE