Building Partnerships, Skills and Capacity at the Inaugural Asia Clinical Legal Education Summer School. As a rising second year law student, at University of Indiana Robert H. McKinney School of Law, and coming to intern at BABSEACLE, I was very excited about the chance to meet international law teachers, students and lawyers. Given my background and interests in the law, I felt that I would have much to learn, from legal professionals who work in other jurisdictions. The Inaugural Asia CLE Summer School provided a perfect opportunity to meet such individuals.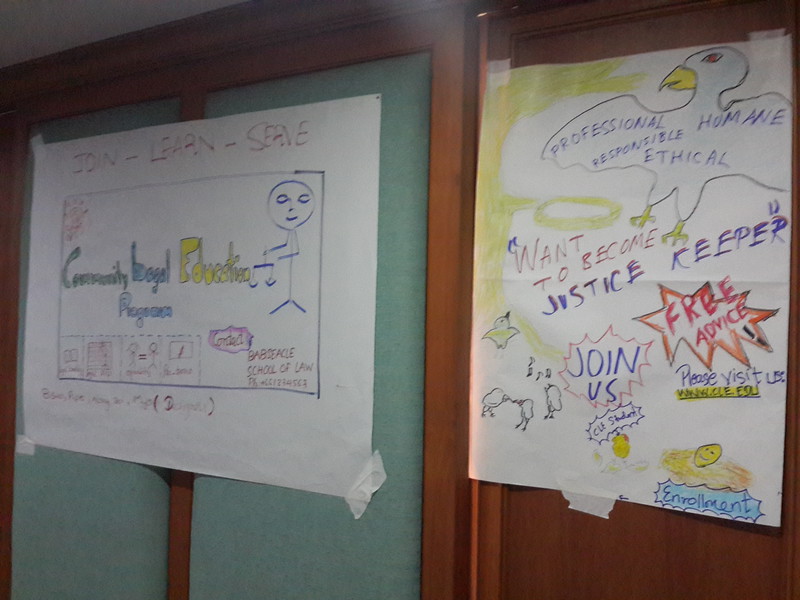 From 5-14 June, 2015, BABSEACLE, BABSEACLE Foundation, and the South East Asia Clinical Legal Education Association (SEACLEA) hosted the Inaugural Asia Clinical Legal Education School Training Workshop, in Chiang Mai, Thailand. For the past several years, BABSEACLE has successfully conducted CLE Summer School training workshops, in order to help develop and strengthen law faculty CLE programs, in Myanmar (2014, 2015) and Vietnam (2012).  2015 was the year to finally make this incredibly success initiative go regional.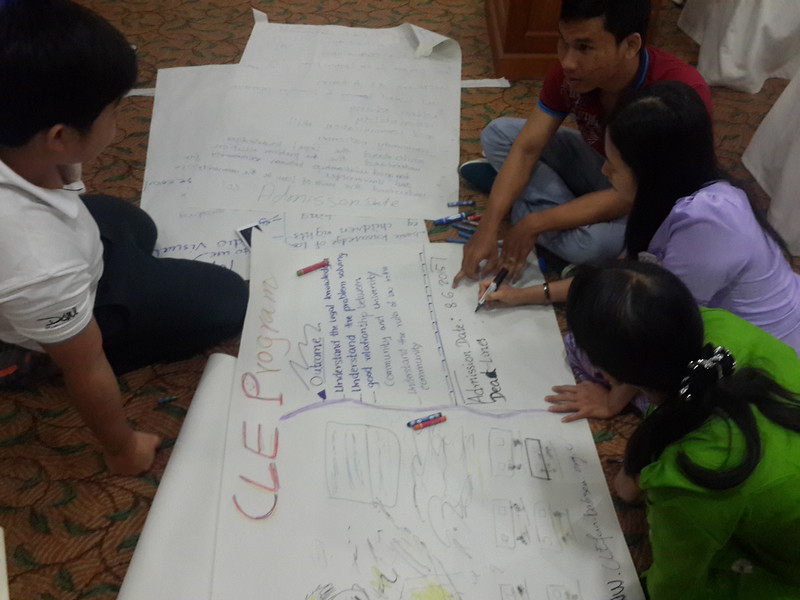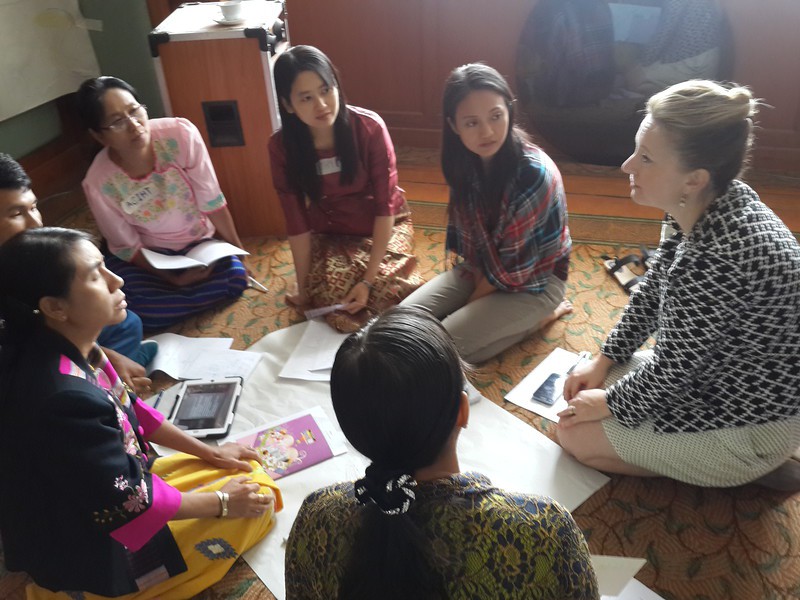 Law teacher representatives from the region, who had demonstrated a commitment to develop and strengthen CLE programs, at their own universities, participated in the 2015 workshop sessions. The 18 participants, from Myanmar, Mongolia, Nepal, Cambodia, and Laos were facilitated by 15 BABSEACLE staff and international/regional CLE experts. They all shared CLE experiences and learned much from each other, including how to implement specific CLE models, such as Externships, In-House Legal Consultation Clinics, Community Teaching, and CLE Moot Court/Mock Trial; valuable skills, which they will bring to their home universities.
Once law teachers implement those skills, their students are able to provide crucial supplemental legal aid community services. Hopefully, the improvements to law faculty teaching strategies, made by BABSEACLE and its partner organizations will spread throughout the legal system of the region.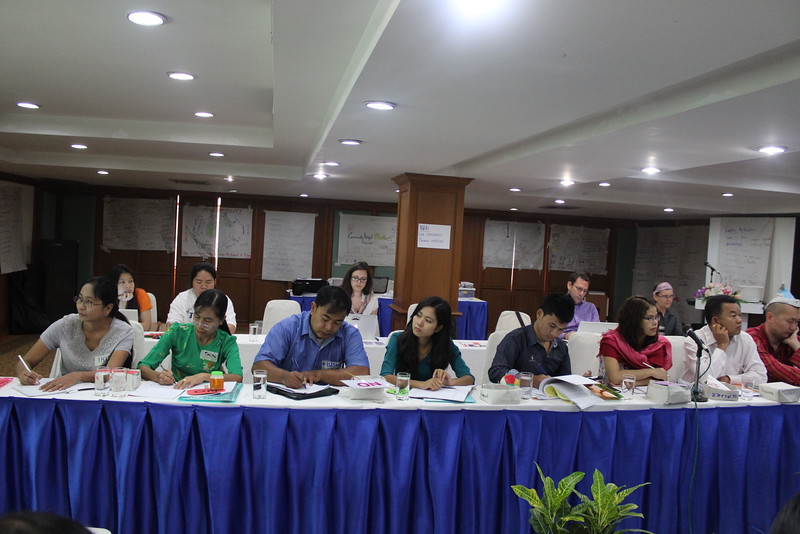 Summer School participants were eager to learn about various CLE methods, which provided them with new insights, into various teaching techniques that could translate their knowledge into the empowerment of disadvantaged and marginalized communities. In this regard, Dr. Thin Thin Nwe from Taunggyi University said, "This Regional Summer School was very meaningful because we learnt and discussed about many lessons and shared different ideas. All participants related to the lessons in ten days, which are very supportable in the capacity building for the community and very helpful in the solving the access to justice issues. Due to using and teaching the experiential learning or learning by doing teaching method, the lessons learnt in this school are memorable and adhesive in the mind of learners. So attending the Regional Summer School 2015 offered opportunities to acquire new knowledge, ideas, skills, and model for using education to promote social justice."
Than Than New, from Monywa University, Myanmar added, "As for me, the results of attending The Inaugural Asia CLE Summer School, Chiang Mai, Thailand are not enough to express. I had got so much experience from the external trainers, and they gave precious lecturers, knowledge, skill and value of, and trained us on, various CLE teaching methods. I developed good relationships with the participants from other counties. I felt warmly welcome and best encouragement, from the trainers and other trainees, whenever I didn't understand the lecturers and activities. They helped me, every time, in the workshop. That is why I have the duty to effectively apply these methods, to our students and other teachers in my University, when I return to my Country, Myanmar."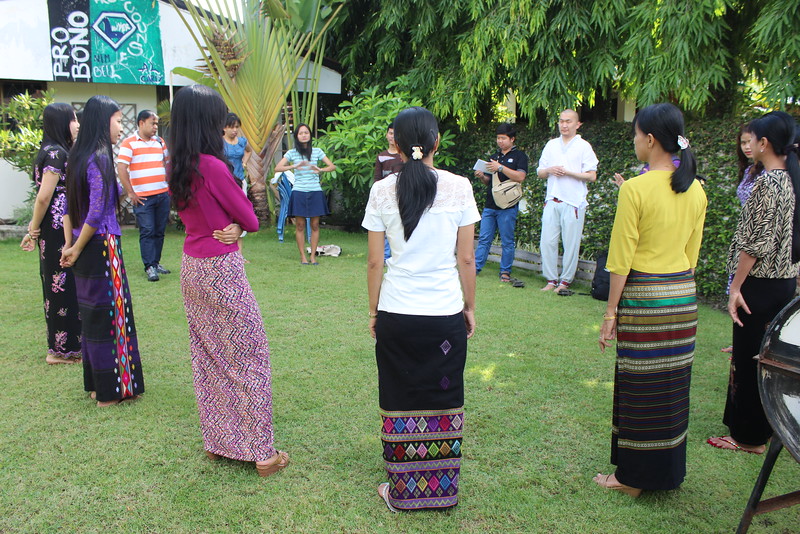 Overall, the groundbreaking CLE Summer School was a huge success, and represents a significant milestone, in the advancement of CLE, pro bono and access to justice, in the region. On a personal level, this Summer School was an amazing experience, and an unforgettable part of my internship, with BABSEACLE. I was able to develop my teaching and presentation skills, while also learning about the importance of pro bono, legal ethics and social justice values. Most importantly, I made lasting connections with dedicated and passionate individuals, from all over the world, who are great examples of what the law is all about.
 By Joane Theodule, Volunteer forBridges Across Borders South East Asia Community Legal Education Initiative (BABSEACLE)