The baseline survey on Bringing Justice Closer to Women Suffering from GBV, otherwise known as the Women's Access to Justice (GBV) project, aims to increase democracy and human rights, among communities, by providing them with greater understanding of gender based violence, including access to justice, regarding vulnerable women, in Laos i.e, to ensure that the rights of  women, at risk from GBV, are strengthened and protected.
The first GBV training was held, August 11 – 12, 2016, at the Faculty of Law and Political Sciences, Clinical Legal Education (FLPCLE). The trainers included: professor Chris Walsh, who is Director of BABSEACLE and is also Professor of Education, at James Cook University, in Australia; the associate FLPCLE staff; The Association of Development of Women and Legal Education (ADWLE), and Community Legal Education (CLE) volunteer students. The second training took place, on the 28th of September, 2016 by BABSEACLE's Laos Team.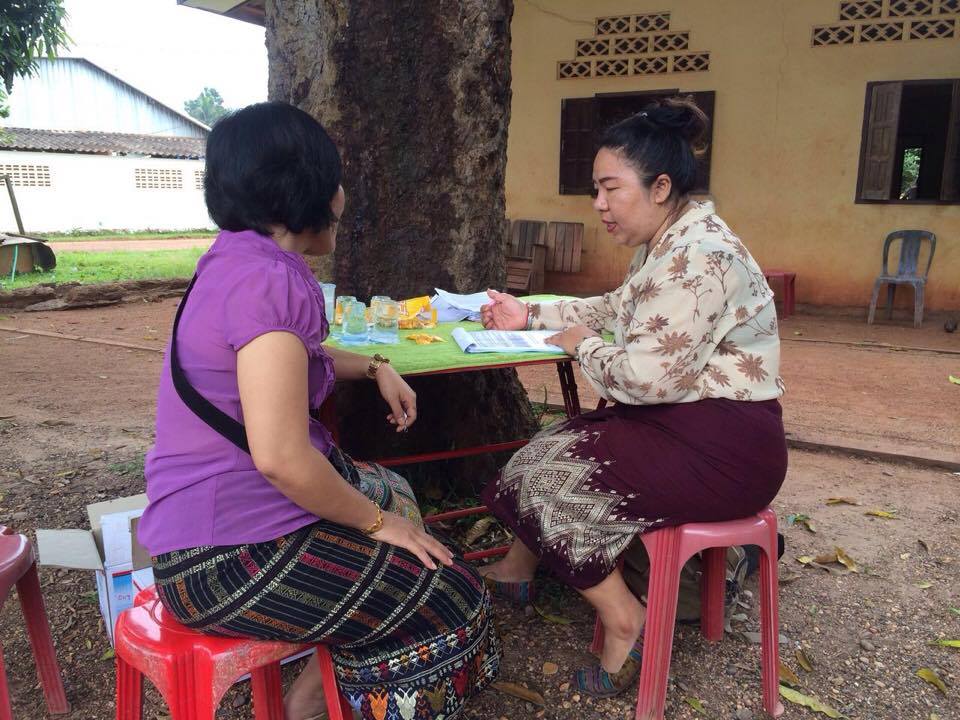 On the 22nd of October, 2016 in cooperation with FLPCLE and ADWLE students and staff, the baseline survey was actualized. The project target was to interview 120 women and men, in six villages, in Saythany district, Vientiane Capital. The project proceeded according to plan, and was very well received by the villagers. As volunteer students of CLE, we were glad to be a part of this project, because the training helped broaden our perspectives, taught us that societal violence still exists, and united us in action and spirit, with our people, in order to eliminate such violence.The GBVsurvey gave us the opportunity to experience new things, especially learning that the afflictions of GBV women has been spreading, has become a very serious problem in Laos, and needs to be addressed, as soon as possible. We are so proud to be contributing to the reduction of violence among people, and to raising equality between women and men, within communities. We are pleased to know that this will not be the last survey, and that the project will continue.
 By Ms. ParamyVongpaseuth, FLPCLE senior volunteer
Support by:                                                   Collaboration by: