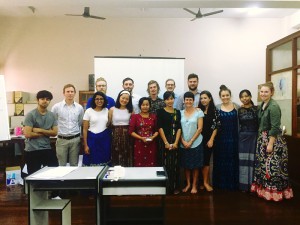 Applications for the 2017 June to August Externship are now open. The clinic will run between June to August, 2017, start dates and finishing dates are flexible, but externs must be able to committee to a minimum of 8 weeks. The application deadline is March 31st, 2017.
We are also able to accept university groups, dates and length of the program can be changed to fit with groups needs. If you have any questions regarding university group externship programs please email us at [email protected]
Application Materials:
The following materials need to be submitted by interested applicants before the application deadline:
Complete the application process and send the required documents to:
Send Email to: [email protected] , [email protected], and [email protected]
USA 501c3 Approved Not-For-Profit EIN Number:
27- 5051293 Legal Name: BRIDGES ACROSS BORDERS SOUTHEAST ASIA COMMUNITY LEGAL EDUCATION INITIATIVE, INC.