In 2015, Khon Kaen University will place a number of students, in externship positions, throughout most of the  ASEAN countries "plus" which also included  China, Korea, Japan and Taiwan.  For that reason, on May 23, 2015, the Khon Kaen University ASEAN Studies Center organized a 1-day workshop entitled, "ASEAN Legal and Cross-Cultural Student Cooperative Education Placements". In order to help ensure a successful workshop, the ASEAN Studies Center and Khon Kaen University approached BABSEACLE, to collaborate and organize this workshop, with the hope that it would help to prepare students for overseas externships. The workshop focused on a number of issues that are related to living and working in another country, including, work habits, language, culture, religion and law.
The workshop trainers were had a variety of different expertise in the Asian region including working in both the public and private sector as well as  years of experience in studying and working overseas. They came from different countries in the region, including Cambodia, Indonesia, Laos, Malaysia, Philippines, Singapore, Thailand, and Vietnam. These trainers were Dr. Panarairat Srichairat, Associate Dean of the Faculty of Law at Khon Kaen University, Mr. Douglas MacLean, Director of Justice Without Borders, Eang Vuthy, Executive Director of Equitable Cambodia, Tan Cheow Hung, Founding Director of Beacon Law Corporation and Co-Director of BABSEACLE Singapore, Uli Parulian Sihombing, Executive Director of the Indonesian Legal Resource Center, Niva Gonzales, Acting Chair-Person of the board of the Center for Empowerment and Resource Development, Bruce A Lasky and Wendy Morrish, Co-Directors of BABSEACLE, Nguyen Thi Thuy Linh, Viet Nam Project Coordinator at BABSEACLE, and other facilitators from Khon Kean University Faculty of Law and BABSEACLE, Thailand. In total, more than two hundred people participated in the workshop.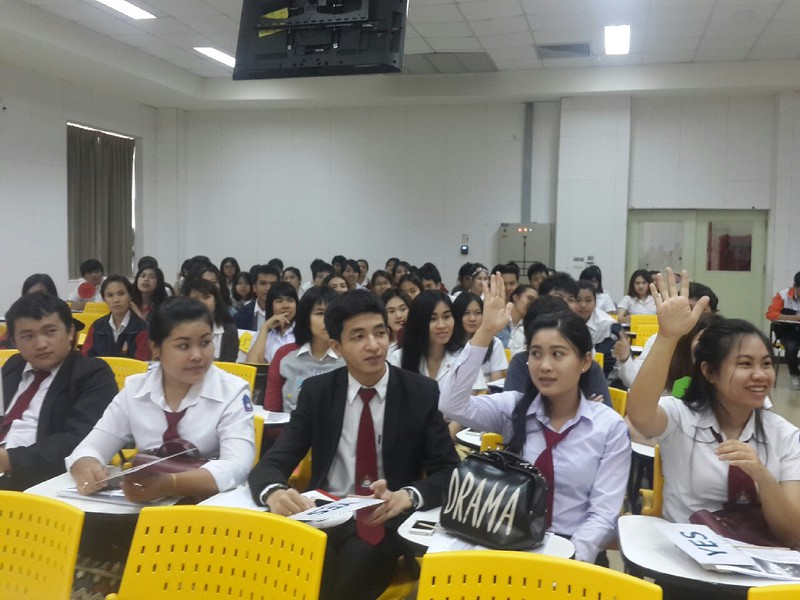 The goal of the workshop was, primarily, to prepare students for cooperative education[1] placements, by discussing some of the most common issues that are related to living and working abroad. Secondly, the workshop aimed to provide a forum that would discuss and share commonalities and differences, between persons of different ASEAN countries "plus", on issues of culture, law, religion and professional work ethics. Further, the workshop built upon and developed cross border ASEAN regional partnerships and initiatives, in order to increase externship opportunities for students in the region.
Speakers were chosen from countries where students will complete their internships. BABSEACLE and the team of trainers developed a reference guide, containing the "suggested-reading information" about the student's placement countries, including  Laos, Vietnam, Cambodia, Myanmar, China, Indonesia, Japan, Korea, Malaysia, Philippines, Singapore, Taiwan.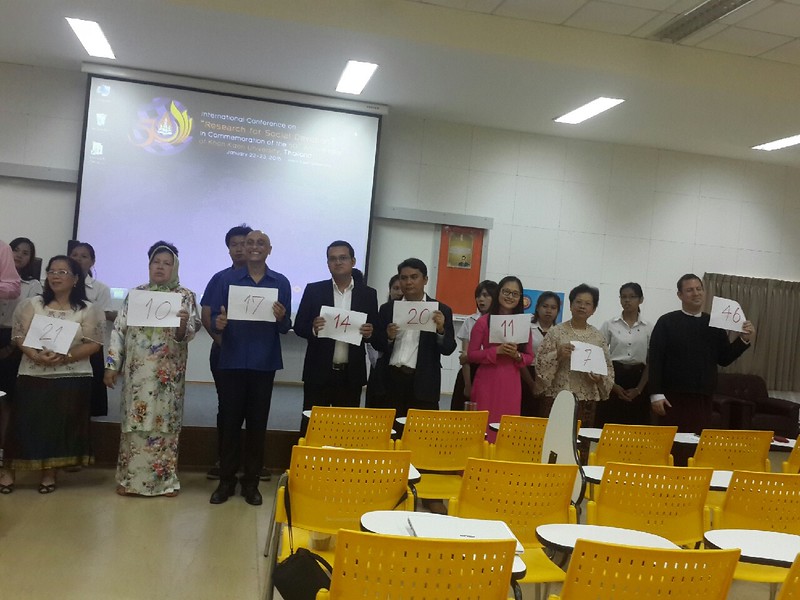 After the workshop, Dr. Panarairat Srichairat reflected, "Some students came to me and presented their impression towards the speaker team. They said the speakers are very professional and friendly." She also remarked that some said that the speakers gave them more confidence about working in a foreign country.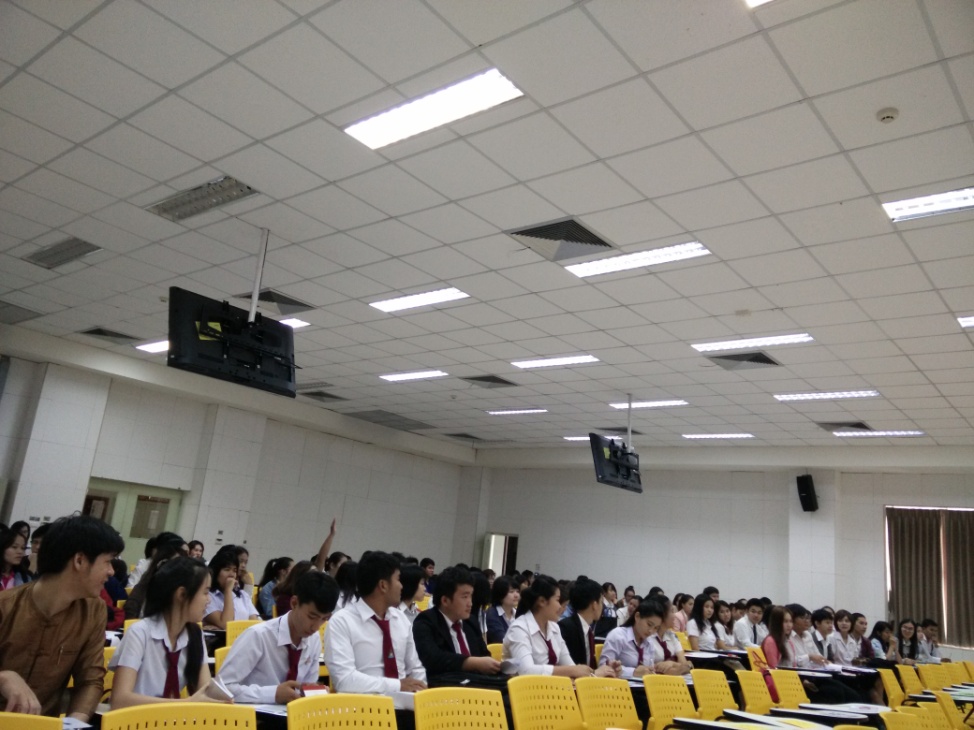 Nattakan Chomputhong (Ann), BABSEACLE Legal Trainer & Regional Coordinator for the Legal Ethics/Pro Bono/Access to Justice/Professional Responsibility Initiative added, "the training provided students with cultural knowledge for their placement.  I wish I had an opportunity to do an internship abroad and be trained before the placement like this.  I appreciated the efforts of the ASEAN Studies Centre in organizing this workshop and gathering experienced trainers from different countries.  I am confident that the internship placement preparation will help students succeed in both their internships and career."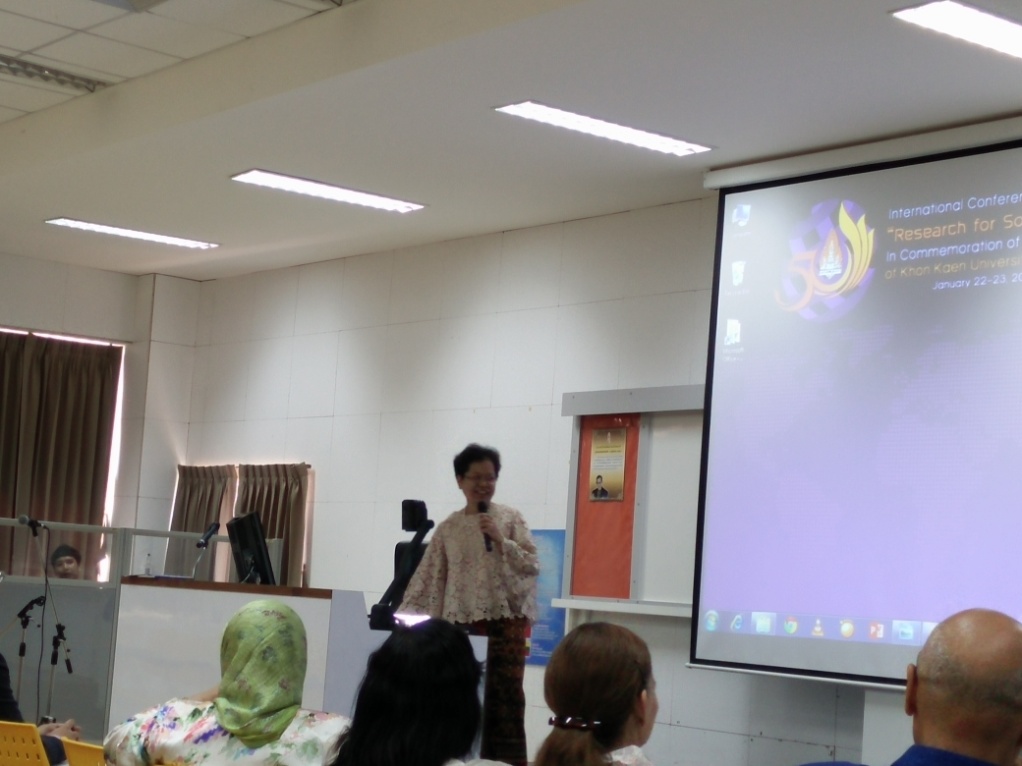 The workshop was considered a great success, and met the needs of the University and the students. In the morning session, the trainers provided general information, about living and working overseas in very interactive ways. The afternoon session was more particular, with a Q&A session between trainers and students. Participants were divided into groups by placement country, in order to generate more specific questions. The students demonstrated their eagerness by asking numerous questions. Trainers were greatly impressed, and they left with confidence that students would make the most of their internship opportunities.
By Nguyen Thi Thuy Linh,_Bridges Across Borders Southeast Asia Community Legal Education Initiative (BABSEACLE) Viet Nam Project Coordinator
______________
[1] Cooperative education (or co-operative education) is a structured method of combining classroom-based education with practical work experience. A cooperative education experience, commonly known as a "co-op", provides academic credit for structured job experience. Cooperative education is taking on new importance in helping young people to make the school-to-work transition, service learning, and experiential learning initiatives.