Bridges Across Borders Southeast Asia Community Legal Education Initiative (BABSEACLE), the Global Alliance for Justice Education (GAJE) and Southeast Asia Clinical Legal Education Association (SEACLEA) conducted a spectacular course, the 2nd Asia Clinical Legal Education Summer School,  on the 9th – 18th of June, 2016,  in Chiang Mai, Thailand. It was attended by a mixture of nationalities and professions- e.g., international students, professors, lawyers and leaders who work to promote access to justices related issues. It's really important that so many people discussed these topics, because I strongly believe that together we can do more.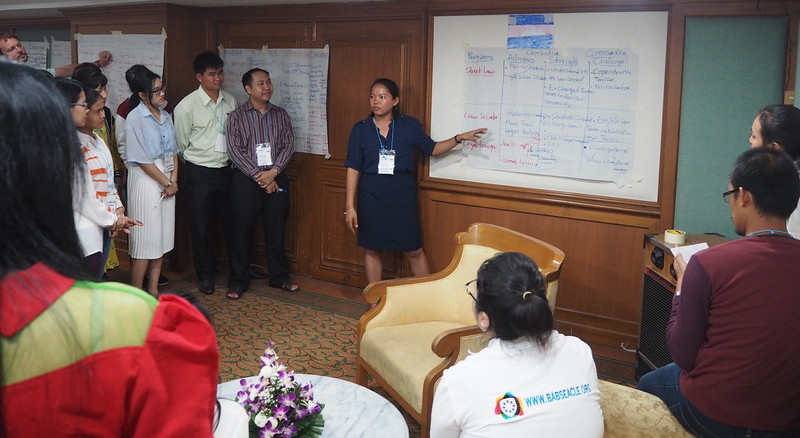 My name is Visa THUN, I am from Cambodia and I currently work as a Human Resource and Administration Manager, in an international organization, called Sustainable Cambodia (www.sustainablecambodia.org). Our organization helps rural Cambodians gain access to education and better livelihoods.
Although I am a Cambodian law graduate, prior to the Summer School I had no idea what clinical legal education or pro bono was, I did believe that I could learn a lot at this Summer School, and I was completely correct. Our first session was about getting participants from 17 countries to know one another. We walked around the room, introduced ourselves and were told to draw our own flag. For years, I had not drawn it, and. it was a great recall. At night, we tasted local food and learned each country's dances.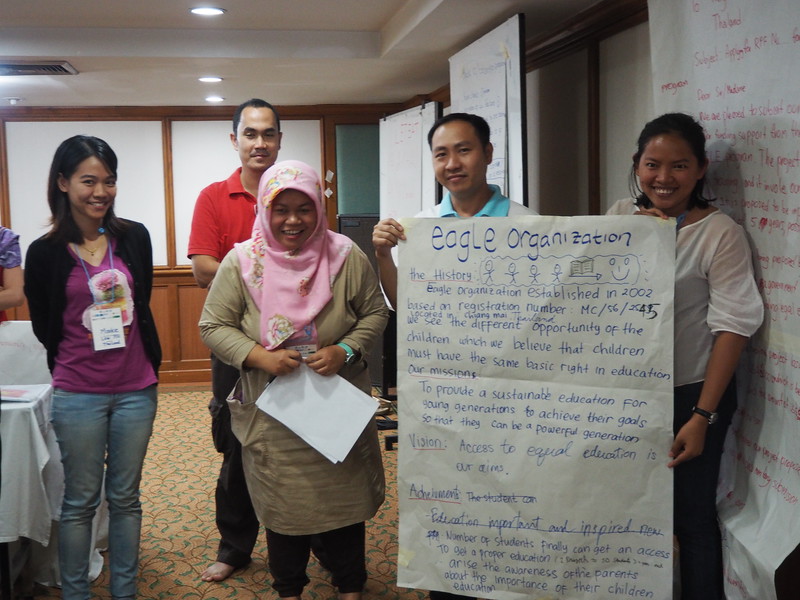 The ten-day BABSEACLE Summer School focused on program and curriculum designs, for many different types of CLE programs, including: in-house clinics; community teachings; externships; and simulations. These programs were integrated with legal ethics elements and moral principles, and their importance, in relation to the law and legal profession, was explained during the workshop.
I felt privileged to attend the Summer School. Each trainer was very knowledgeable in a specialized area, and participants shared different ideas and experiences. I learned about CLE models, case management, confidentiality, lawyer's duties, how to treat a client, and, last but not least, the importance of reflecting on the work that I learnt. This practice allowed me to see thing clearer, and to better understand how to use this new knowledge, in my work. In Cambodian culture, we rarely reflect on an object or activity, and I find it really useful to do so. Based on general research, listening develops only about 20% of understanding, and explaining to others is about 60%, but reflection gets up to 90%.
These ten days have given me an unforgettable experience. I'd called it an eye-opening opportunity, as it has shown me how to use the law in a broader way. From my perspective, gaining new knowledge was great, but even better was sharing this experience, in a community where most goals are held in common, no matter where one comes from. This made the Summer School incredibly amazing! This knowledge will allow me to practice more efficiently, and will help all the participants grow the seeds to harvest the United Nations sustainable development goals.
By Visa Thun, Human Resource and Administration Manager, Sustainable Cambodia