From November 6th to 11th I visited Kuala Lumpur on behalf of the Asia Pro Bono Consortium to begin preparations for the 6th Asia Pro Bono Conference ( 6APBC). The five days that I spent in Kuala Lumpur was very productive and the Malaysian Legal Community are excited about hosting the Conference in Sept-Oct, 2017. I was overwhelmed by how welcoming everyone was and how much they love to feed their guests.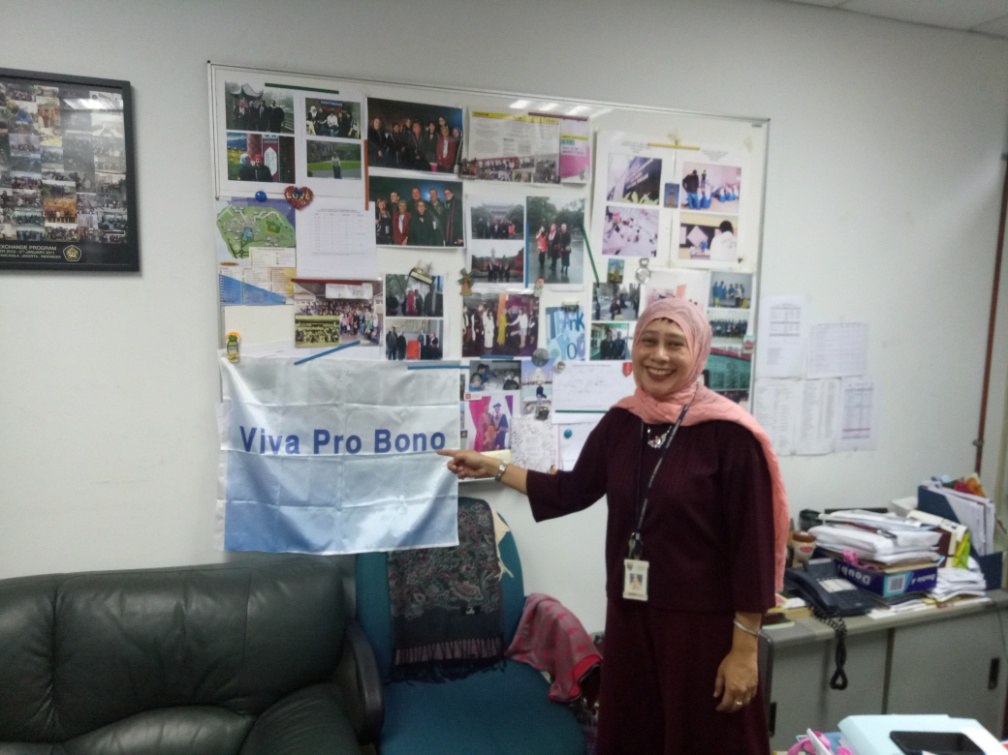 Professor Norbani from the University of Malaya with the Pro Bono Flag that the Indonesia LOC passed over to her at the 5th APBC.
From my trip I learnt that Pro Bono Culture exist in Malaysia but that there are many needs that are still being unmet. One contributing factor to this deficit is that the understanding of Pro Bono is often limited. People think that Pro Bono only means that a lawyer provides a client with free legal representation or advice. However, as I explained to those whom I met, Pro Bono has a much broader scope and can be done in a diversity of ways. Once the scope of Pro Bono was better understood, the need and desire for the Conference increased, and people saw the huge national and international potential for further Pro Bono collaborations.
One of the key reasons why the Asia Pro Bono Consortium works with local partners, on the ground, is to collaborate in a way where they strengthen the work they are doing. This then leads to their ability for more persons and institutions to provide a broader range legal services to the marginalized.  This means that the Asia Pro Bono Consortium is very mindful of local thematic legal issues when collaborating to develop the program and agenda.  We want to ensure that topical issues of the host country are addressed.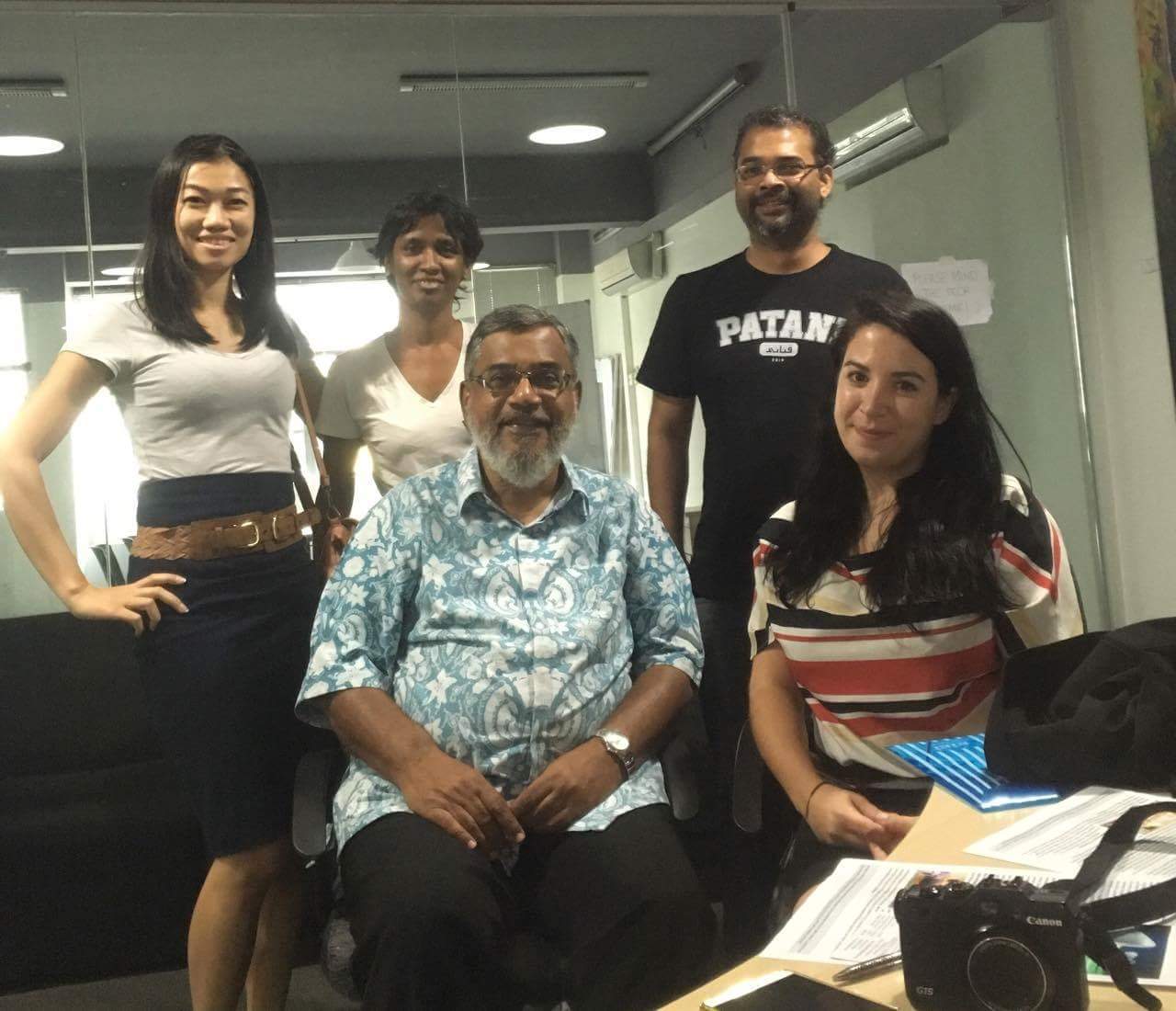 Meeting with Ms. Samantha Chong, pro bono lawyer( Back row, left), Dr Denison Jayasooria, Secretary General of PROHAM( Front left) and Mr. Adrian Pereira, Executive director of North South Initiative (Back row, right) to discuss pro bono in Malaysia and the value and imporance of hosting the 6th APBC in Malaysia to develop pro bono culture.
As an example this year our local partners would like to see the next program include:
• Pro Bono and Women
• Pro Bono and Indigenous Rights
• Pro Bono and Persons on Death Row
• Pro Bono and Juvenile Justice
• Pro Bono and the Urban Poor
• Pro Bono and Detention Without Trial
to name just a few
We are all very excited about the positive Malaysian welcome that the Conference has received, so far, and believe that they will strive to ensure that the Pro Bono Movement continues to develop, and that 6th APBC will be  another successful event.  The 6APCB will be held, September 29th – October 2nd, 2017, and registration has already opened.  You can register at: https://events.r20.constantcontact.com/register/eventReg?oeidk=a07edin3h2qd060f7cc&oseq=&c=&ch=
Early presentation submissions are open, and if you are interested in submitting a session presentation, please see our website, for further information.
Keep Calm and Do Pro Bono
and
Be a Part of the Asia Pro Bono Movement
By Lauren Donnison , Pro Bono Initiatives Coordinator, BABSEACLE