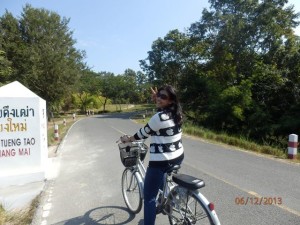 With the 5th Trio For Justice just around the corner, the whole organisation has caught the Trio fever. Our team recently visited the Huey Tung Tao Park to replace the banners informing everyone that the Trio is now only 1 week away. Not only did we replace the banners but we even tested the course so we can guarantee a 100% satisfaction that the course will provide runners with breathtaking views of the lake  and the park itself.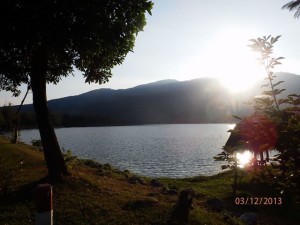 In case there are some who do not know what the 5th Trio For Justice is about, the 5th Trio For Justice is a half-marathon run, 10K run/walk, and 5K run/walk, as well as an additional 3K for kids, to raise awareness for access to justice issues in the region and to raise funds for the organization's many access to justice projects. For more information visit our 5th Trio For Justice website at www.trioforjustice.org
If you would like more information on what the event is all about and the history of the Trio For Justice please click here.
If you would like to participate in the 5th Trio For Justice please register on the website to run or walk at the Trio.  You can access our pledge form here, we have goodies (like t shirts, reusable cups and calendars etc) to give away to those who obtain a certain amount of money through their pledges. All proceeds from the pledge funds will go to support the projects of BABSEACLE and the BABSEACLE Foundation, more information on these project can be found on this website.
We also have a lot of opportunities to volunteer which you can browse and sign up for. We are currently looking for volunteers to register to run with students from the Northern School for the Blind Under the Patronage of the Queen, if you are interested in supporting this please click here.
If you are interested in being a sponsor please consult out website page.
There are heaps of ways to get involved so make sure that you catch the Trio fever too- don't worry, it will wear off a couple of days after the event (hopefully!).
For more information about the 5th Trio For Justice, including maps of the course, please visit the website.