By Tan Cheow Hung_Director, BABSEACLE Singapore Ltd, Beacon Law Corporation
This year's Trio For Justice walk/run was unique, because it had never been held concurrently with the Access to Justice (A-J) Public Interest Fair. Our law firm, Beacon Law Corporation, had the pleasure of flying up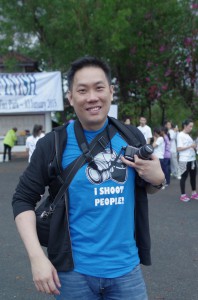 to Chiang Mai for the event, with three truly remarkable people, Carol, from a social enterprise Photokidz, a Singaporean NGO, Carrie from Daughters of Tomorrow, another Singaporean NGO and Alice, from DOT's World. They all exhibited at the A2J Fair.
While physical reasons prevented me from taking an active part in the walk/run, save for taking a few photographs, I did have a lot of time to visit the various A2J booths and to really get to know the some of the NGOs and stalwart activists, who were manning the booths. I was humbled and inspired, by the wonderful work these people are doing.
What I love about this, and other events that are organized by BABSEACLE, is: many different organizations come together; it's always people and the relationships that we build, which matter the most; we are never overly concerned by the stature or personal accolades of the participants; and everyone gets to share his/her unique experiences. Over food, games, movies, talks, workshops, bumpy red truck rides, bumpier tuk-tuk rides, much laughter, song and dance and more food, most of us, if not all, always bond, to build Bridges Across Borders, through lasting friendships and working relationships.
__________________________________________________________________________
"We are very glad to have participated in the Access to Justice (A2J) fair, and to have been given the opportunity to make new friends, forge new connections and foster future collaborations. Whilst operating in the region, it was gratifying to meet with other like-minded organizations, to learn from their experience and to share our experience with them. The fair was well-organized, the organizing committee was tremendously friendly and helpful, and the overall ambience was positive and inspiring. We got the chance to sit in the law student legal ethics workshop, which is a very good platform that is helping to seed young minds with a sound foundation in ethics and service to the community. Great job!"
Carrie Tan
Executive Director
+65 9127 0371
Daughters Of Tomorrow
Empowering underprivileged women. Enabling freedom of choice.
www.DaughtersOfTomorrow.com
www.facebook.com/DaughtersOfTomorrow
www.twitter.com/dotempower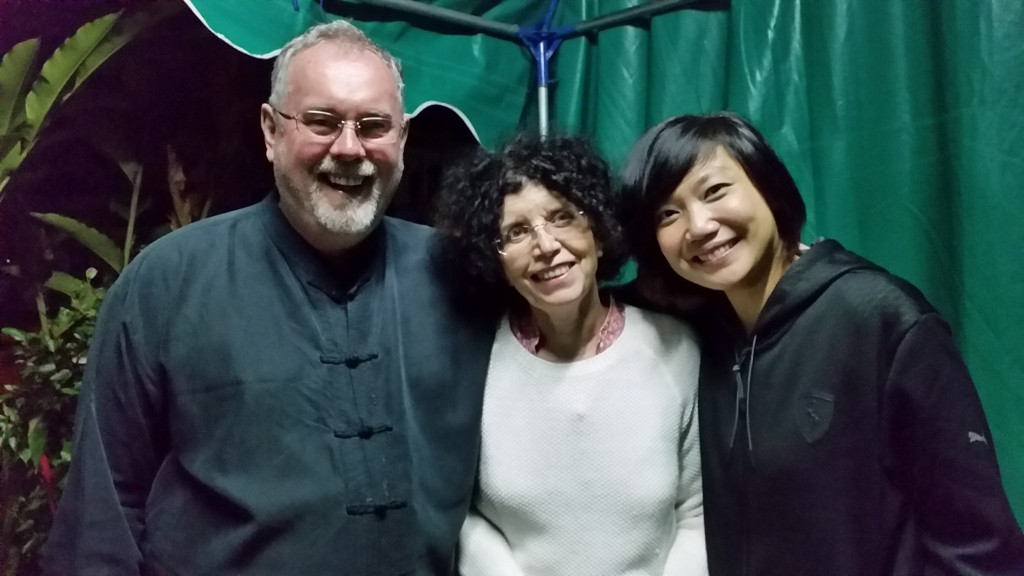 Carrie with Kelvin (BABSEACLE Co-Director) & His wife, and BABSEACLE Supporter, Suzanne (from right to left)
__________________________________________________________________________
PhotoKIDZ was honored to be part of the Access to Justice A2J Fair, in Huey Tung Tao Park, Chiang Mai, on the 10th January 2015, and would like to sincerely thank the organizers, Bridges Across Borders South East Asia Community Legal Education Initiative (BABSEACLE), for the support and opportunity to create awareness of our programs in the region. The A2J Fair was a precious opportunity for us to learn about and collaborate with other NGOs and like-minded organizations, in order to exchange creative ideas and build possible collaborations.
The vision of Photo KIDS is to engage and inspire under-privileged children, in developing countries, through the magic of photography. It is hopes that with the interactive hands-on and specially tailored photography curriculum, the children will be inspired to dream beyond their immediate challenges and circumstances, to see the beauty of the world around them and to genuinely capture what they see with their hearts.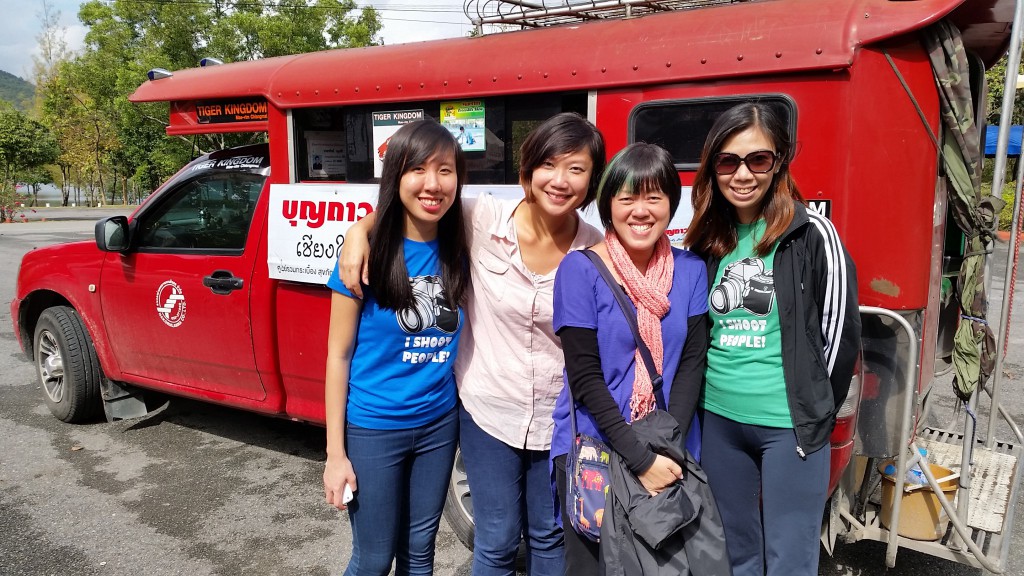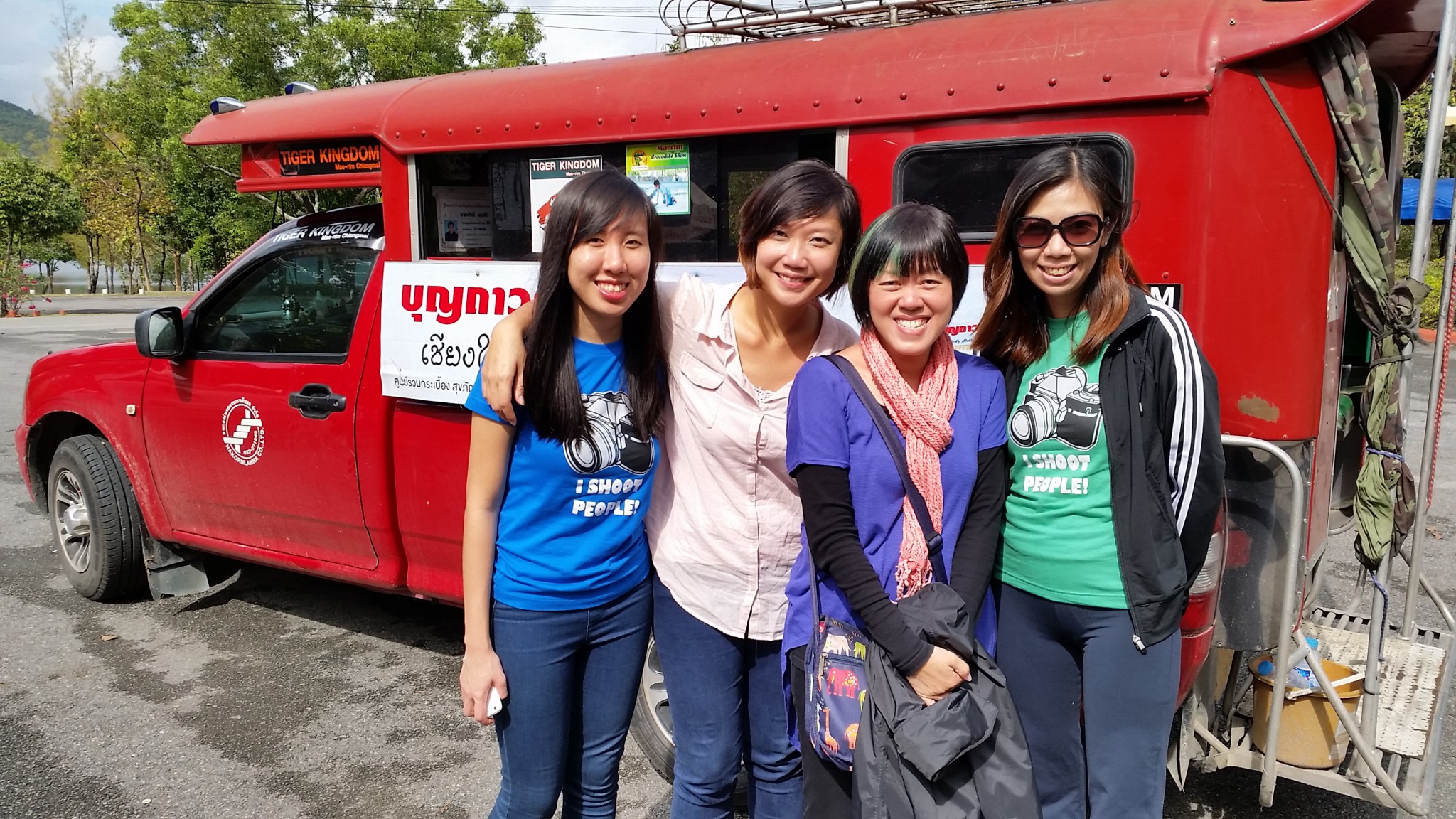 Felicia Ong (Beacon Law Corporation), Carrie Tan (Daughters of Tomorrow), Alice Ng (Alice in DOT's World & Carol Lee (Photokidz) (from left to right)