From the 21st to the 24th of January, one lecturer and seven students, of the National Economics University (NEU) Clinical Legal Education (CLE) programme in Hanoi, Vietnam participated in the Access to Justice (A2J) Weekend, which was organized by Bridges Across Borders Southeast Asia Community Legal Education Initiative (BABSEACLE), in Chiang Mai, Thailand. The series of events lasted 4 days, including a two-day training where we were divided into two groups, in order to have a full overview of CLE and acquire as much knowledge as possible. Several topics were discussed, and it was a great opportunity for us to learn more about CLE and Pro Bono activities.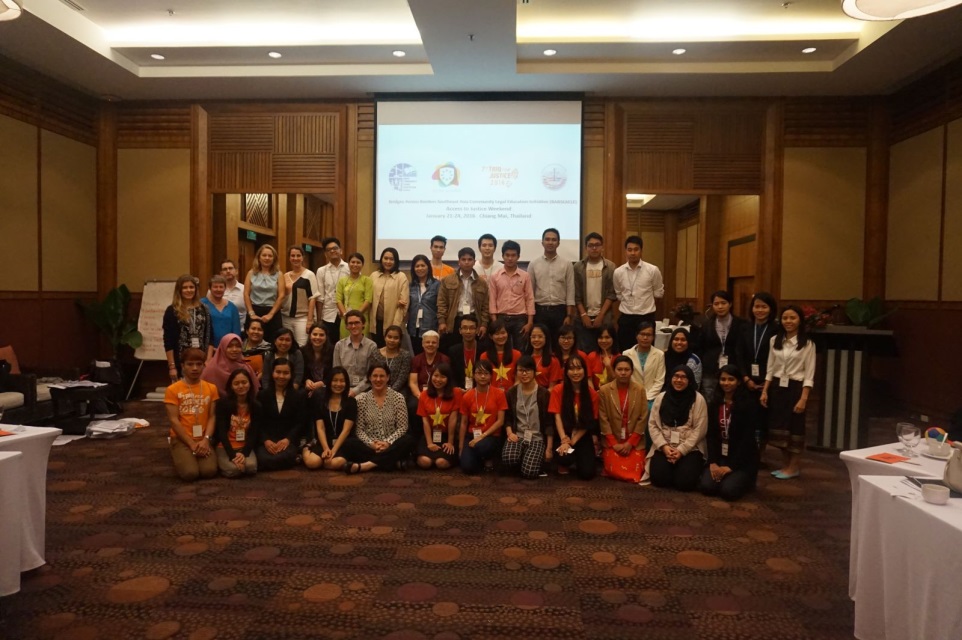 Access to Justice Weekend with attendees from many different countries
The first day's activity was understanding pro bono:  its purposes and benefits to the community and lawyers; the key barriers to accessing justice in the community; and the role that lawyers play in promoting access to justice. We also discussed and debated some problems that may arise, during the delivery of  pro bono efforts. All of these discussions greatly impressed as did the workshop's additional focus on the  importance of research, monitoring and evaluation as a means to develop good pro bono skills.
Day 2 of the workshop focused on Legal Ethics and Professional Responsibility. Through lectures and practical activities, we recognized our responsibility to behave politely and respectfully to the community, as well as to other lawyers. We participated in a negotiation, which clarified the duties of a lawyer to his/her  constituency. We also had the honor and opportunity to introduced the NEU CLE program to all of the attendees. This made a good impression on them, and we invited everyone to visit Vietnam, in order to observe the NEU CLE program firsthand.
During this workshop, we met international lawyers and lecturers, who shared their valuable knowledge and experiences with all participants, which exposed us to the different pro bono and CLE programs, of other nations, especially those in in Southeast Asia.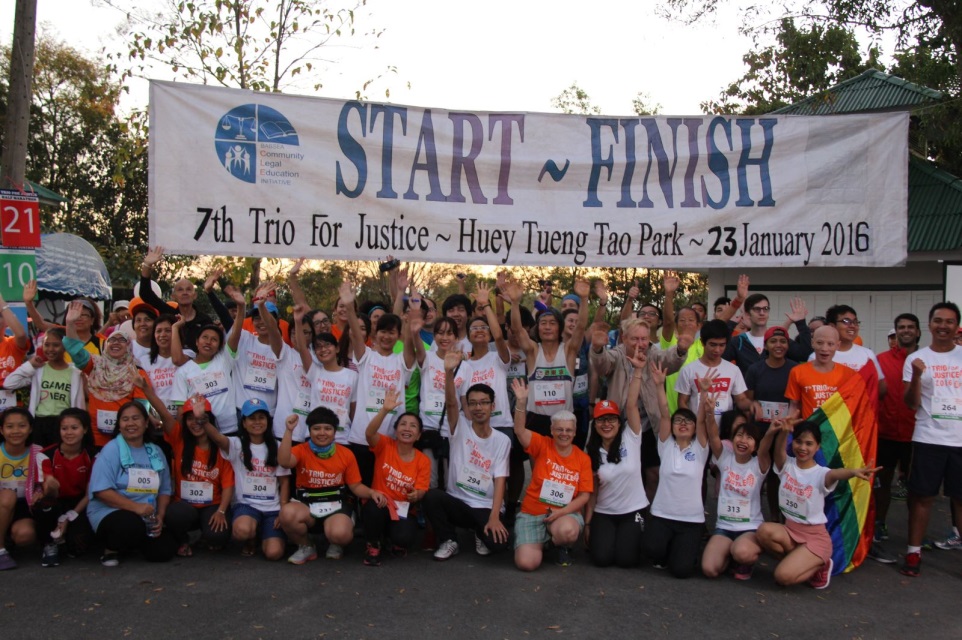 Members joined the 7th Trio for Justice run/walk event, at Huey Tueng Tao park
To add to the well-rounded experience we not only attended A2J-related trainings, but also participated in the 7th Trio for Justice run/walk event, at Huey Tueng Tao Park. The completion of this full 10-km event made us aware that, although the path to justice may be difficult, it can be successfully followed, if we are truly determined to succeed.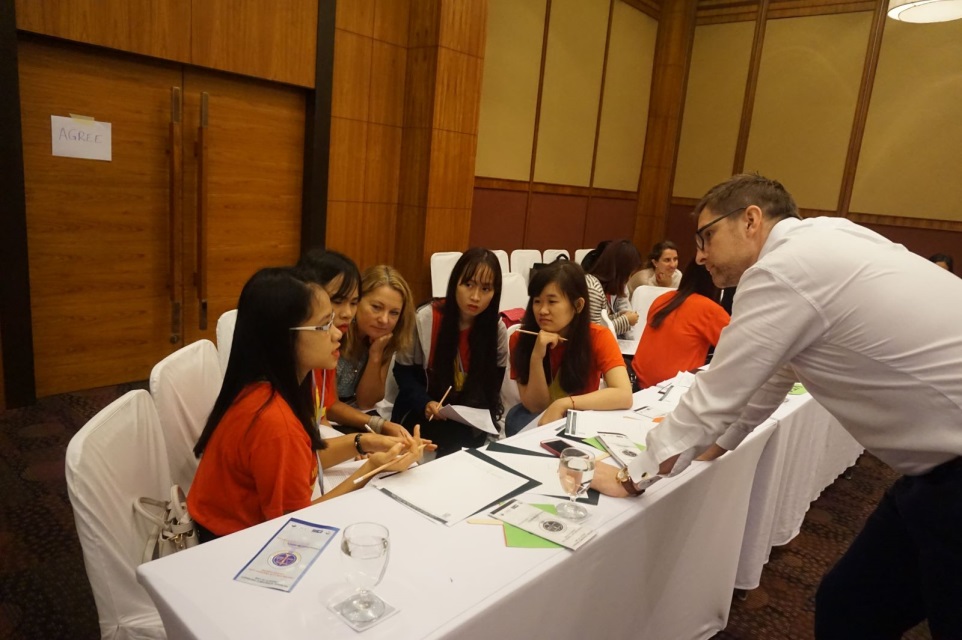 Lawyers instructing NEU students about CLE
The last day was also movie day. Each movie reflected different legal problems that we had to think about and discuss, and this proved to be a good learning method.
Moreover, the Access to Justice Weekend has helped us gained more knowledge and experiences about CLE, raised our awareness of our responsibilities to provide legal services to the community. We hope that we will have more precious chances like this in the future.
Other photographs of the Access to Justice Weekend: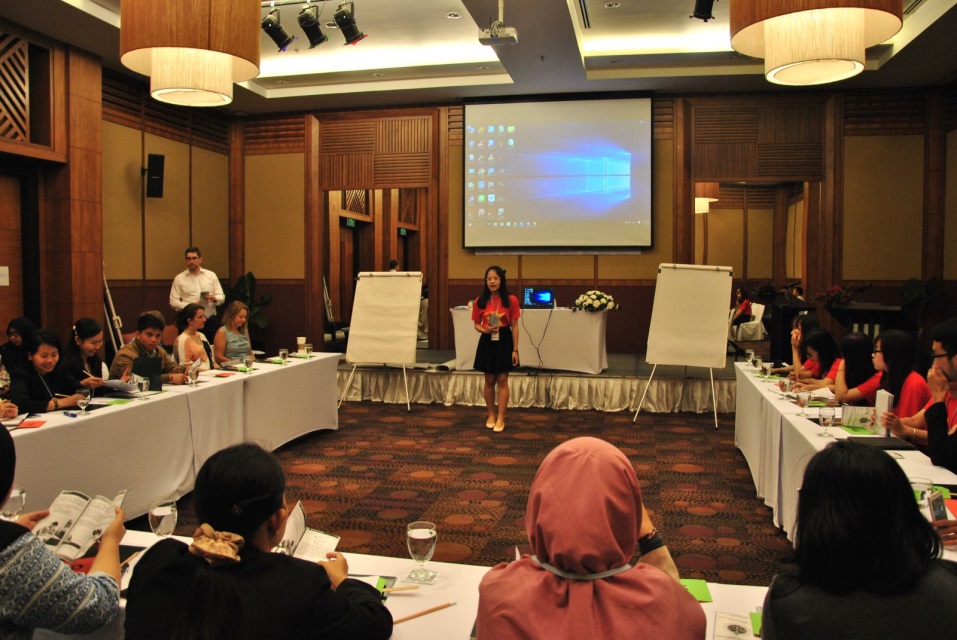 Vietnamese team introducing the NEU CLE Faculty of Law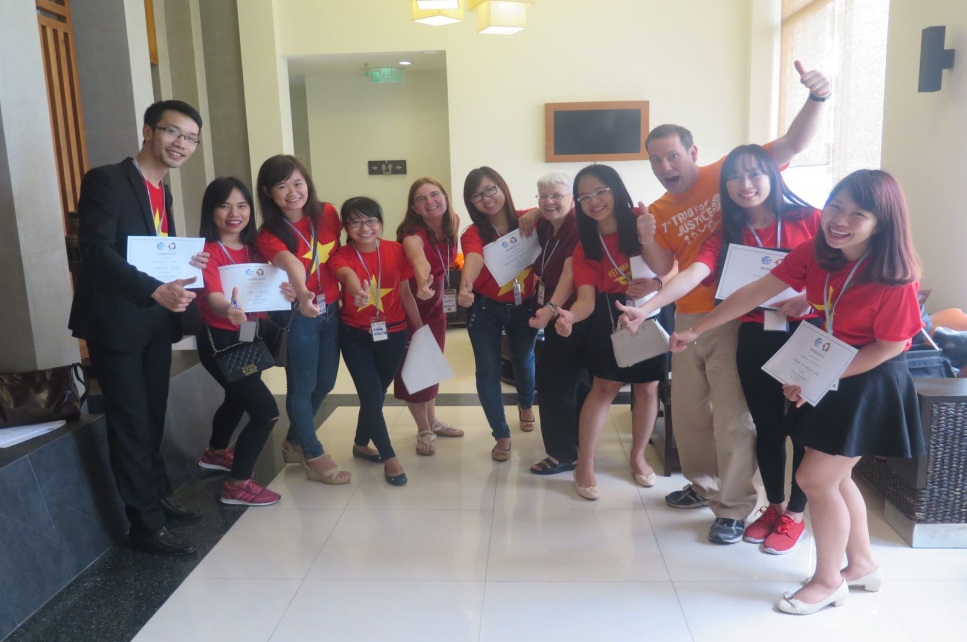 The successful workshop brought knowledge and skills to all participants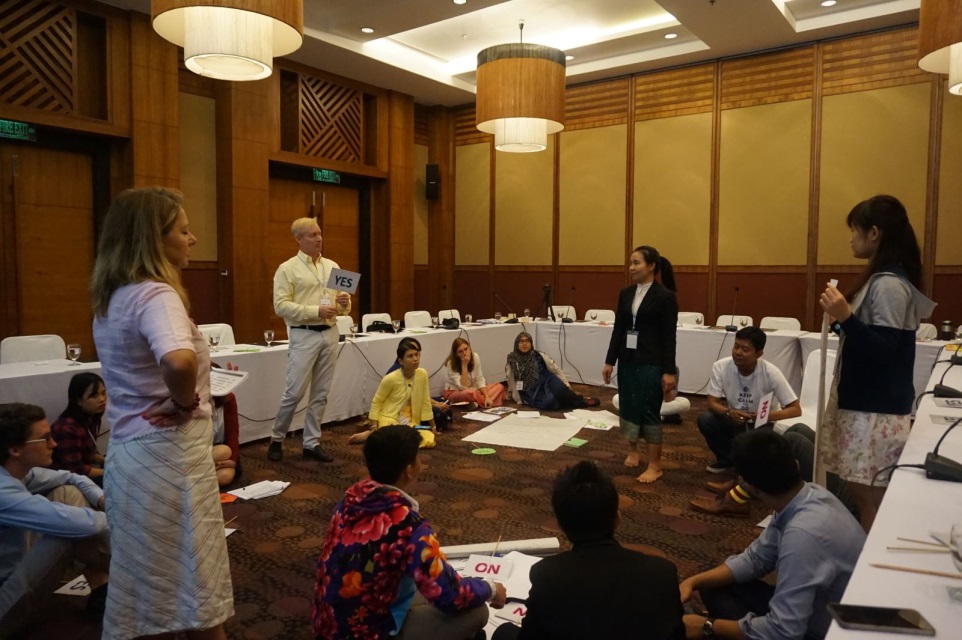 Taking part in a workshop discussion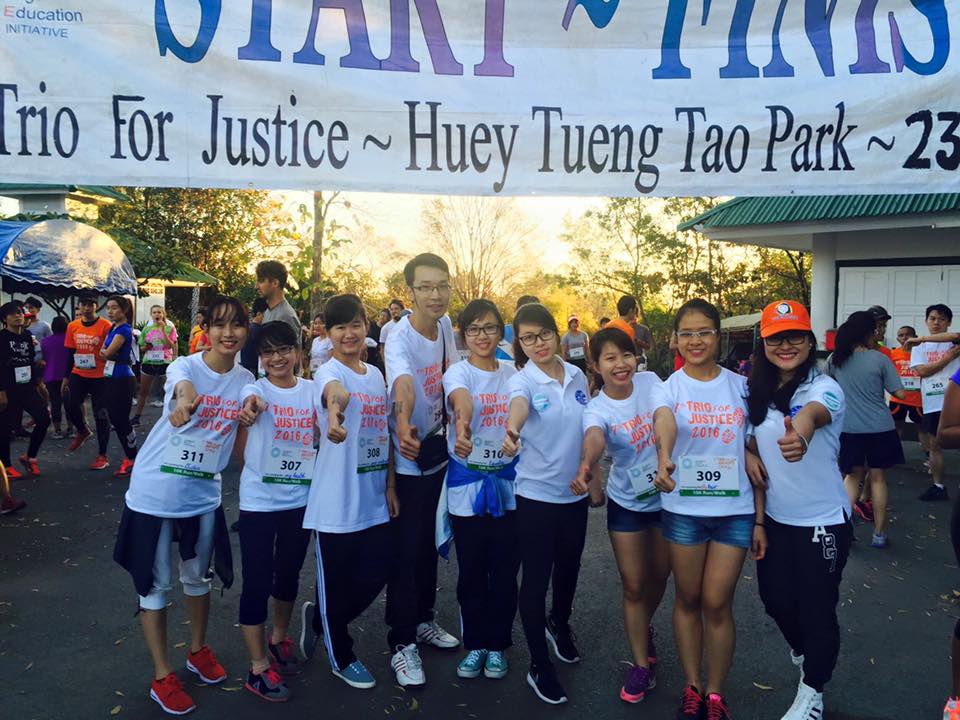 NEU members joined the 7th Trio for Justice run/walk event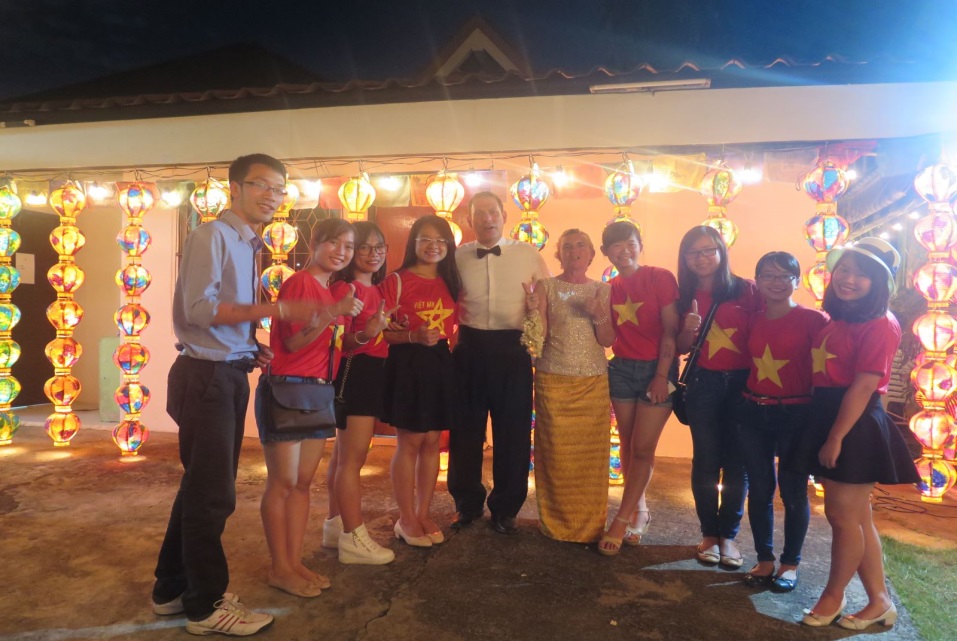 Party for cultural exchange attendees
By National Economics University (NEU) CLE Students