Nipaporn Lapsatian, Third year law student at the University of Phayao, Thailand
With BABSEACLE I have been involved in community teaching in five different areas in Phayao. It made me realize how a lack of knowledge and understanding about nationality law and rights has lead to many problems concerning lack of nationality. There were many people who had nationality problems and were trying in every way to obtain Thai nationality. The biggest challenge of the teaching was the cross-culture communication and language barriers. Some communities had their own languages and could not understand Thai so we needed a translator.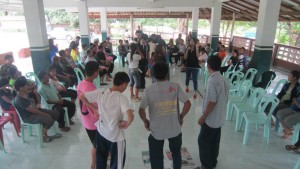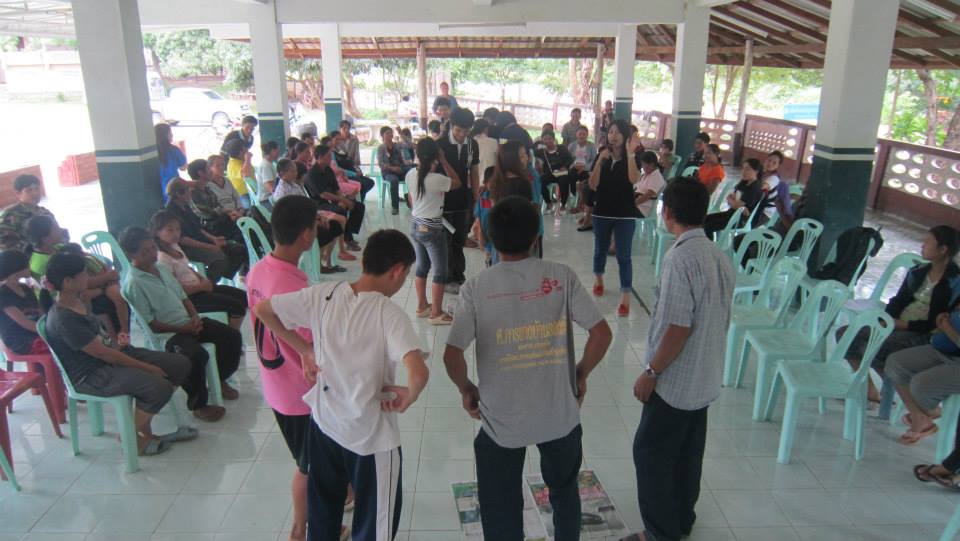 It was my first experience in community teaching and the learners could not understand what I taught at first, because I used formal language and legal terms that I had learnt in the classroom. This experience taught me that I have to learn and practice more in order to be able to respond to the learners' questions. It also showed that the future lesson plans needed more activities. Under the supervision of my supervisor and the BABSEACLE team, we solved the problems and everything went really well. We improved more with each lesson. We learnt to teach law in simple language to people who did not know any law. The response from learners indicated that interactive teaching methods help people understand better, and it also made the learners feel comfortable.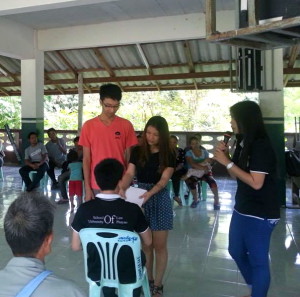 By working closely with the community, I've learnt that helping people gives us happiness. It was a bit tiring, but I was so happy when I saw their smiles and hopeful eyes. Even though they didn't have a deep understanding and I couldn't help them directly, at the very least, it may make them feel good to see a group of people care about their problems, and try to help them. Working with the community and seeing real problems was a valuable experience that I couldn't find in a classroom.
Although our team was very small, all of us tried our best to benefit the community. We made mistakes and we learnt from them to make better plans. I would like to gratefully and sincerely thank my supervisor and the staff from BABSEACLE for their helpful advice and support. I'm thankful for this programme as it provided me with the opportunity to meet the community's needs, to learn from real cases, and to build the bridge between university and community. Thank you also, to the international interns and volunteers for their knowledge and cultural exchange. Finally, thank you to our learners for coming and giving us this great experience.
I've learnt that being a good law student isn't only about getting high grades; it's about the ability to share legal knowledge with people who need it most. There are many smart people in society, but just a few truly good people. Graduates can't just have knowledge, they have to do good things and give back to the community.