A Clinical Legal Education (CLE) workshop, organized by Bridges Across Borders Southeast Asia Community Legal Education Initiative (BABSEACLE), took place at Myitkyina University campus, from the 24th to the 27th of May, 2016. The participants were law officers, judges, lawyers, and law students and teachers, from the Myanmar Law Department of Myitkyina University.  I was grateful to be one of the participants.  The main focuses of the workshop included an introduction to CLE, CLE Mock Trials, CLE Externships and CLE Externship Report Writing.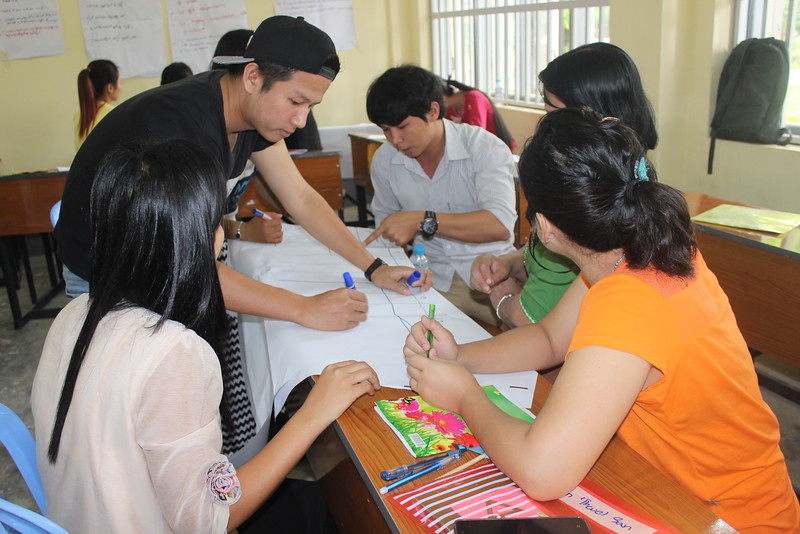 On the first day of the training, Nang Doi, a BABSEACLE team member and junior legal trainer, defined CLE, in brief, and gave details about four main types CLE programs: mock trial; externship program; community teaching program; and in-house consultancy clinic. A variety of these programs have already been implemented in 18 different universities, across Myanmar.
Leo Twiggs, a legal officer from the United Nations Development Programme (UNDP), explained how to connect theoretical ideas, regarding case theories and practical methods, in order to overcome possible barriers to legal case solutions. Participants not only discussed common report writing challenges, but also the use of case studies in report writing. Lauren Donnison, BABSEACLE Externship Coordinator, taught methods of how to write professional reports and explained to us the different types of such reports.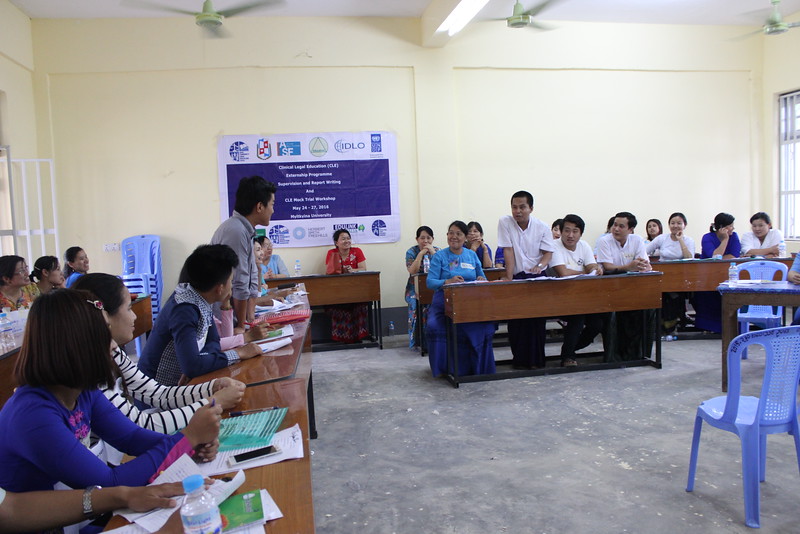 We learned the differences between Myanmar and international mock trial styles- e.g., international mock trials have opening statements, but Myanmar mock trials do not. During the last day of the workshop, participants reviewed the stages of how to effectively question victim witnesses, in mock trials.
 "Interactive teaching styles, applied in this workshop, were so effective and helpful for participants. It is appropriate to include some CLE programs to the curriculum of law, in order to smooth students' learning process," said Htoi bawk, Advocate from Kachin Lawyer's Group. This training creates opportunities for CLE Externship host organizations to meet with those experienced in the legal field, and students become more confident, creative, analytical and motivated to express their thoughts, as they acquire leadership skills, grasp legal ethics and master the art of the professional lawyer. In this manner, these host organizations and students work closely on various issues, engage with the community and gain practical experience, which provides the driving force of a Pro Bono lawyer.
By HtoiBawk, Advocate, Kachin Lawyer's Group (KLG)