By Sarawut Pengsannoo (O)_Intern of BABSEACLE
With all the work Bridges Across Borders Southeast Asia Community Legal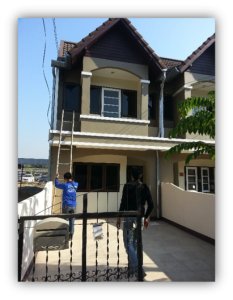 Education Initiative (BABSEACLE) has been involved in throughout the Asia region, it was decided that our lovely regional office in Chiang Mai was just too small to accommodate our growth. This was also decided for our locally registered Thailand organization, BABSEACLE Foundation. Our team in Thailand then set out to find a suitable space and find one is what they did. Not only did the team move to new offices, on the 2nd of March, 2015, they also moved to a completely renovated building. The address is 41/1 Soi 1, Sirirot Road, Suthep, Mueng, Chiang Mai 50200.
White walls, space and light flood into the building, fresh paint greets our noses, and there are no creaking doors, or bursting water pipes, or awkward stairs to navigate things up or down. This is a truly wonderful and inspiring working space, with plenty of room, for working in groups, and office space, where individual staff can work quietly, and/or on group projects. There are 3 rooms downstairs and a training room with a library downstairs and our every growing library and books finally have a home in our office. Prior to this the rows and rows of books were kept on shelves in the house Bruce and Wendy and volunteers live in, otherwise known as the BABSEACLE Volunteer house
As many of you can imagine, the terrible part of moving offices is setting up the move. Planning is the key. The moving of resources and materials from the old office, and even from the main house, pro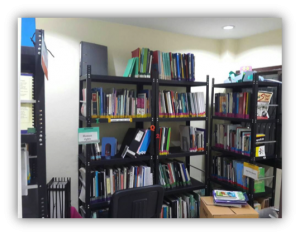 ved to be a great physical exercise programme. Oh well, at least the week of the move constituted a health and fitness programme for the staff…. ha, ha!
We packed boxes of books, and loaded them and book shelves, equipment and materials, into the trucks, and out again, when we arrived at the new office building, but everything got laid out as planned in the staff meetings, and desks were set up, according to those plans, while larger-than-life bookshelves were erected and filled, with the hundreds of resource books. Finally, a the sense of a new start and freshness, mixed in with the settling dust on the clean and shiny floor, but when Wendy arrived, to check out our newly acquired space, she set to reshuffle the already neatly placed desks, shelves and technology. However, her eye for detail did not turn into another week's worth of moving, and on reflection, in just a few more hours of work the office began functioning like a well-oiled machine. Although they never mentioned it, I suspect that the team now feel much healthier, as a result of all that lifting and moving of heavy weights.
As the pictures show, brightly lit rooms, toilets (that flush!) and shiny floors all equal a new and happy BA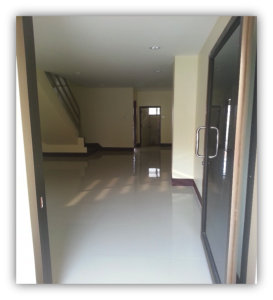 BSEACLE and BABSEACLE Foundation office working environment that is not far from the main house. We can now accommodate presentations, have adequate parking and room to move around, and even expand in the future, so we look forward to seeing you when you come to visit us at the new office. Where? Again, it is located at 41/1 Soi 1, Sirirot Road, Suthep, Mueng, Chiang Mai, Thailand, 50200. That's right. Get on your bike, put on your walking shoes or catch a red truck, and come on over, and meet the amazing interns, employees and volunteers of BABSEACLE and BABSEACLE Foundation!
When you do you will see a great new space that will further support the growth and development of many more projects and programmes to be worked on.
We welcome you!