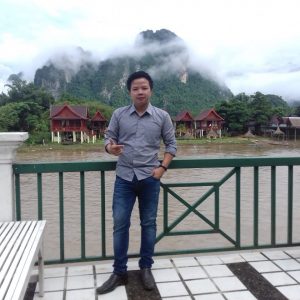 The Clinical Legal Education program at the National University of Lao's Faculty of Law and Political Science has provided an excellent opportunity for law students to participate in clinical legal practice and gain valuable experience in legal consultation and community teaching.
Students have learned practical methods for legal consultation at the program's in-house legal clinic, which offers pro-bono legal advice and services to people in community. Law students are able to provide these services under the supervision of a teacher, giving them essential experience.
Students also conduct community teaching where they visit local communities and provide information and training on topics such as land law, drug law, and domestic violence law, thereby improving the knowledge and awareness about domestic laws in these communities. These programs have added a lot to the educational experiences of students participating in them
Mr Santisouk Siphonexay is a Faculty of Law alumni who was a member of the CLE program while he was at university, and has said that his time in the program was a great experience.
Mr Siphonexay was a CLE volunteer from 2014-2016, in his 2nd and 3rd year as a law students.
Before the program, he had been quite shy, but after joining the program and going to trainings and doing CLE activities, his confidence and speaking skills grew and he began to speak up more.
He was trained in how to make a lesson plan and run trainings at the community level, and went on excursions to other provinces in the North of Lao PDR to teach communities.
To Mr Siphonexay, the CLE centre was like a school, which had a library of useful material, provided important lessons, and exposed students to new knowledge and information. All the teachers running the program were friendly, kind, and helpful, and helped him to develop his skills and confidence.
When it was time for him to graduate, Mr Siphonexay was able to add his experience at CLE to his CV, which gave him an advantage when applying for jobs.
His time at CLE taught him team work, and other practical skills related to teaching and legal consultation which were great additions to his CV. The head of the CLE program was also able to write him a letter of recommendation for his job search. His experiences at CLE allowed him to find a job at a local Non-Profit Association which focuses on educating communities about women's rights and preventing domestic violence. He is able develop trainings and conduct community education projects because of his experiences at CLE.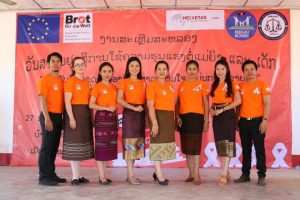 Mr Siphonexay thinks the CLE program is a great program for law students as it allows them to go beyond the classroom in their education and work with the community face to face; if all law students had access to this program, they would benefit greatly from all the training and experiences the CLE program has to offer, and be able to apply these things in their future work as lawyers in Lao PDR.