Thank you for your interest in presenting at the 2nd Asia CLE Conference held at UNISERV CMU in Chiangmai, Thailand and virtually on May 26-28, 2023 as well as for your engagement on strengthening clinical legal education and access to justice worldwide.
The proposal submission for a presentation is now closed.
The 2 nd Asia CLE Conference Program Committee is pleased to announce the following session themes for the upcoming Conference on 26-28 May 2023.
Building and Maintaining CLE Community Partnerships
Building and Sustaining CLE Networks
CLE Ethical Practices
CLE Lessons Learned: Historical Experiences Fostering Future Successes
CLE Policies and Procedures
CLE Scholarship and Writings
CLE Supervision
CLE through Students' Perspectives
Cross-border CLE Programs and Partnerships
Delivering CLE in Rural Communities
Establishing and Sustaining CLE Programs
Exploring the Various Models of CLE
Institutionalizing CLE
Introduction to CLE Methodology
Measuring the Impact of CLE
Rationale for Developing CLE Programs
Successful CLE Advocacy
The Academic Value and Pedagogical Method of CLE
The Context and Environment of CLE in Asia and Internationally
The Diversified Goals of CLE
The Intersection of CLE and Pro Bono
Thematic and Specialized CLE Programs
Virtual Clinical Legal Education Initiatives
What is CLE
Please note that presenters for the 2 nd Asia CLE Conference are expected to present "in-person" however, some presenters may attend virtually as long as the substantial majority of the session is conducted in-person.
The deadline for submitting a session application is 15 February 2023 (11:59 pm Bangkok Time). 
NOTE: Submissions close at 11:59 pm Bangkok Time. Lead presenters will be notified by email as to whether your submission is accepted between February 21-28, 2023. Accepted presenters are expected to register for the conference within 2 weeks of being accepted.
Session presentations must be between 60- 90 minutes and must use interactive presentation methods to be accepted.
All session applications must use the Session Presentation Plan Template Form.
Note: No individual can be listed as a presenter for more than two Presentation Submissions.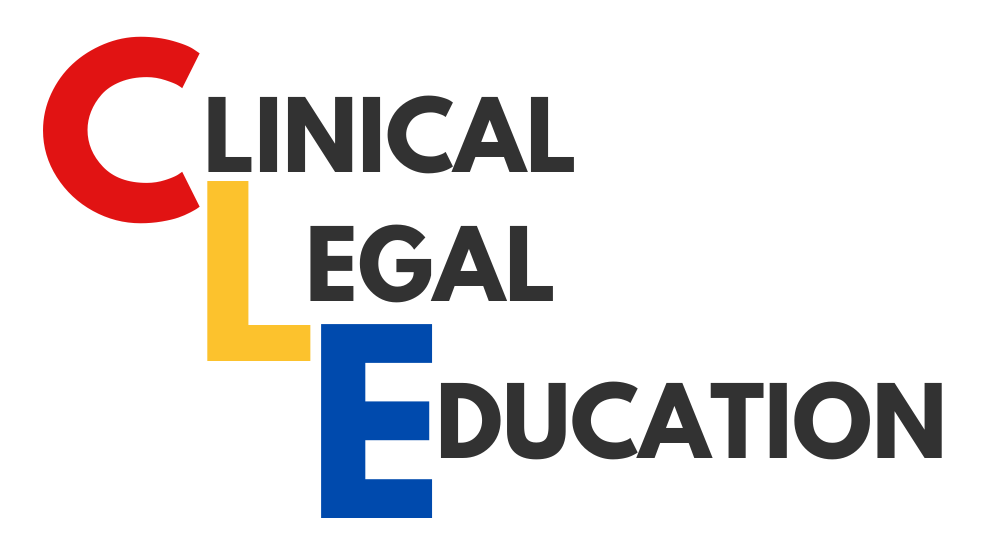 Clinical legal education (CLE) is a progressive educational system most often implemented through university-based faculty of law programs to help develop better-trained, more socially conscious legal service providers. It is a process whereby students learn by doing. It is an experiential problem-solving based model, in which students actively involve themselves in either real client/personal interactions or simulation case studies set up to mirror real client/personal scenarios. This process is conducted under the supervision of experienced clinicians and legal practitioners. CLE also involves a variety of community outreach programs.
As a teaching device, this type of experiential problem-based learning is considered a highly effective means of adult learning where students learn and importantly retain a vast amount of what is taught.  The use of this interactive method of teaching focuses students on becoming more able, thorough and ethical advocates, attorneys, governmental and private employers/employees.
"Clinical Legal Education (CLE) programs provide pro bono services to the community while educating the next generation of social justice, pro bono champions."