Nguyen Thi Linh Thuy (Linh Bear)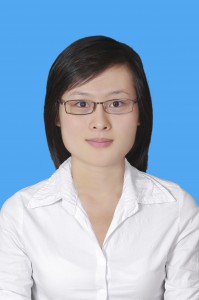 Nguyen Thi Thuy Linh (Linh Bear)
BABSEA CLE Hanoi, Vietnam.
Linh Bear graduated from Trade Union University with a BBA in 2011 and an honors degree of an LL.B in 2013. In June 2013, she started working for BABSEA CLE as a project coordinator, after finishing a 2 year position as the TUU law clinic coordinator and BABSEA CLE Legal Fellow in the following 2 years. In March 2013, she completed the five month CLE placement at Springvale Monash Legal Service, Monash University in Australia. She has been working as a volunteer trainer in different legal awareness programs, raising trainings for sex workers, LGBT. She is currently a project manager and a master trainer on EIDHR project related to protecting the rights of people living with HIV. Along with BABSEA CLE's work, she is a visiting lecturer teaching CLE – a compulsory subject for 1st year law students of TUU.
During December 2013, she attended the GAJE conference in India and gave a presentation about CLE development and movement in Vietnam. In May 2014, she was one of the trainers for the Myanmar CLE Summer School training workshop for law lecturers within Myanmar. Linh bear does pro-bono by giving free of charge legal training for disadvantaged groups.