Georgia Moody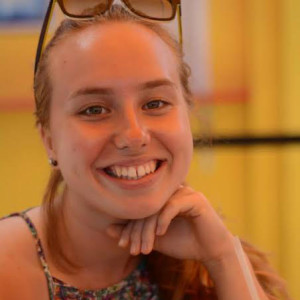 Georgia Moody, Thailand extern, late August – October 2016
A wild experience, filled with education, reflection and fun! My two-month externship at the BABSEACLE Thai office has been a profound, life-changing and highly motivating experience. With regards to the life skills and work practices that I was exposed to learn, I am now a more conscious and grounded individual who is committed to Access to Justice and intends to spread the BABSEACLE mission throughout my tertiary education.
I was fortunate enough to begin my BABSEACLE experience as a volunteer at the Asia Pro Bono Conference. I highly recommend any interested interns to explore their options in attending such an enlightening conference. The week-long conference was an incredible experience. With such diversity and passion for the topic of access to justice and pro bono, the delegates and myself responded very positively to the conference agenda. My biggest take-away from the conference was how impactful and progressive dialogue can be. Simply having 320 delegates attend the conference proved how passionate and willing legal service providers are to do pro bono within the Asia region. If other students were to ask me why they should attend the Conference, I would stress the consequence of pro bono work within the legal community in promoting access to justice and solving Human Rights violations that are still globally prevalent. In addition, I now feel as though pro bono work is a moral 'duty' after being inspired by my fellow delegates who speak so passionately on the topic.  Similar to how to UWCSEA expects its alumni to give back to the world and use their education to the fullest, I have now made a connection between this service attitude and providing free legal services to the poor and marginalized. Finally above all, the drive to be apart of the Asia Pro Bono Movement was infectious and I envision there to be great progress made by the next conference in Malaysia 2017.
My internship at the Thai office began during the first week of September. Naturally, I felt nervous but excited to start and anticipated an extensive work-load. I went into my internship with the mindset that what I put into it, is what I will get out of it. BABSEACLE are great in the way that they give all employers a clear outline of your working role and expectations, whilst also respecting your initiative and freedom. Interns are also directly involved within the legal community, whether this is by attending workshop on NGO leadership orworking closely with the Wildflower Home. The Wildflower Home is a non-profit foundation that provides safe shelter to single mothers and their children coming from crisis situations such as domestic abuse and poverty.
BABSEACLE is an organization that engrains its mission of greater Access to Justice for all with its actions. Whilst interning there, I felt a part of the team that promulgates this mission and not an independent body within the Asia Pro Bono movement. Upon arriving at the office, I was greeted with beautiful smiles and welcoming hugs. I already felt as though I had been apart of the team for years. There were a couple of new faces but the majority of staff members I had met last week at the 5APBC. I felt the Thai office provided a safe, comfortable environment.